Austin benefits from spiritual, professional foundation provided by SWU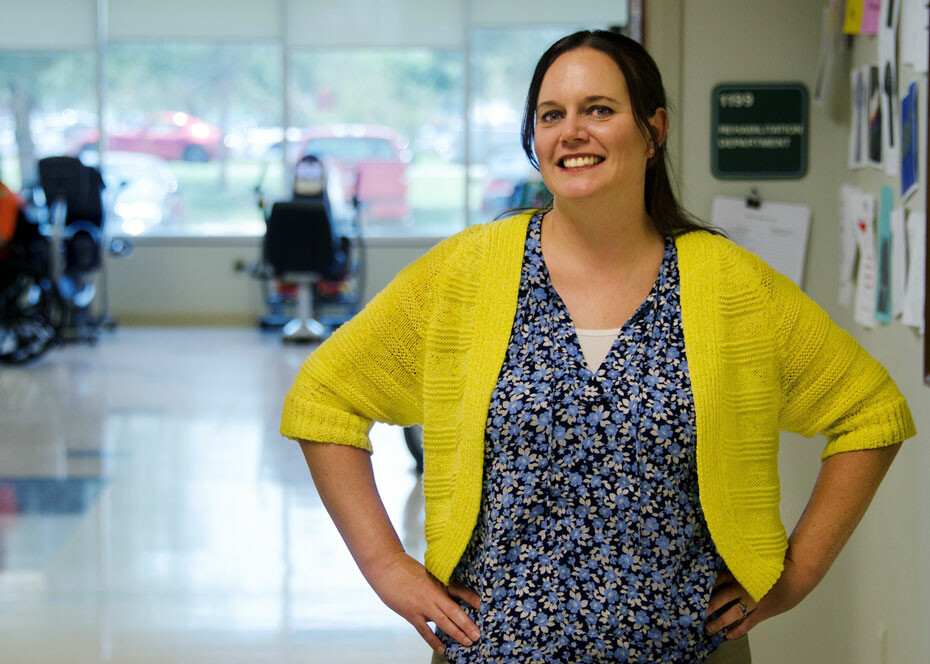 After receiving her BS in pre-med/pre-dentistry from Southern Wesleyan, Austin went on to get her master's degree and doctorate, both in physical therapy, from Texas Woman's University. Austin also was the first graduate on the Dallas campus of Texas Woman's University to receive a doctor of physical therapy (DPT).
Austin, who graduated from SWU in 2002, has never forgotten about the many professors and others who invested themselves in her success as a student.
Discovering a faith-filled community
SWU was several states away from Austin's hometown in Texas and wasn't really on her radar.
"I won a scholarship to SWU from an academic pageant, but had no idea where it was. My mom thought it was a school in central Texas. Once we realized it was in South Carolina, I told my mom there's no way I'm going that far away to school," Austin recalled, adding that her mother suggested they drive to SWU and check out the Central campus. At first Austin was certain she wouldn't like SWU, but came to realize that it was where God was leading her.
"I met Joy Bryant and Dr. Walt Sinnamon that day and had no idea that they would be pillars in my life," she said. Dr. Martin Labar, one of Austin's professors, now retired, remembers her as being "always positive" and a "fine student."
"During my time at SWU the professors invested in me and my goals after graduation. My major professors knew that I wanted to become a physical therapist as they knew the goals of others in my class and tailored our education to help us to be prepared. Even after graduation, Dr. Sinnamon and Dr. Labar kept in touch with me and checked in to see how I was doing personally but also in achieving my goals. Even when I had setbacks, Dr. Sinnamon was an encouragement to continue to move forward," Austin said.
Austin credits her professors with giving her the confidence and foundational knowledge she needed to succeed in obtaining a master's degree and going on to earn her doctorate.
Achieving balance, laying a life cornerstone
"I had the opportunity to work with others while playing softball and soccer. Not only did I receive an excellent education and leadership and teamwork skills but learned balance in my life. The cornerstone of it all is Jesus," Austin said. "SWU brings together people of different walks of life to bind them on each other's hearts forever. There are so many people I met while I was a student there that have influenced me and how I treat others. The experiences I had as a student there helped to mold me to who I am today."
Austin is now director of rehabilitation for Select Rehabilitation Hospital of Denton, Tex. She originally started her career in orthopedics, not having an interest initially in neurology.
"I started working at Select Rehabilitation Hospital in inpatient seven years ago. The patients had mostly neurologic conditions and I wanted to be able to give the best care I could. So, in a way, I was motivated to learn it for the betterment of others. Once I started taking continuing education classes on areas of neurologic treatment and assessment, I was hooked," she said.
Southern Wesleyan University is a Christ-centered, student-focused, faith-filled community that offers inventive learning experiences. The university endeavors to prepare its students to be dedicated scholars and servant-leaders who impact the world for Christ. At the same time, it's Southern Wesleyan's desire to practice contagious generosity within the surrounding community. For details about degree programs, go online to swu.edu.
Follow SWU:
https://www.facebook.com/southernwesleyan/
http://www.twitter.com/SWU_edu