Beloved SWU professor and friend Dr. Bob Nash passes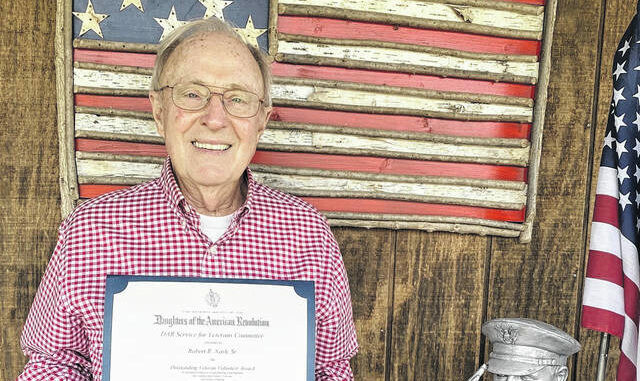 If ever someone embodied the title "Mr. SWU," it was Dr. Bob Nash. After a 15-year battle with a blood disorder, Professor Emeritus Dr. Nash passed into glory on November 24, 2020. Dr. Nash graduated from Southern Wesleyan University and received his PhD in Entomology from Clemson University. He was a Professor of Science at Southern Wesleyan for 35 years and was a member of the Southern Wesleyan National Alumni Board. His many academic accomplishments included a Professor Emeritus award, Presidential Citation, two Distinguished Service awards, Alumnus of the Year, and Volunteer of the Year. Nash was recently awarded the Quilt of Valor from the Fort Prince George Chapter of the Daughters of the American Revolution (DAR) for his military service. One of his proudest accomplishments at Southern Wesleyan was helping to sponsor and develop the Military Monument on campus which honors and memorializes veterans.
At his memorial service, several people shared their thoughts and impressions of Dr. Nash. Dr. Bob Black, a longtime friend and colleague of Nash, said, "It's a life richly deserving of celebration. Bob Nash was the nicest man you'll ever meet. Warmest. Most Engaging. Most Industrious. Most patriotic. Most conscientious. Most considerate. Most committed. I could go on."
Dr. Nash's nephew, Rev. Greg Nash remarked, "He unassumingly took on the role of a patriarch, always out front leading the way." Reflecting on holiday family gatherings, Rev. Nash said, "Bob was always the one who wanted to make sure that everyone was having fun."
Rev. Fred Andrews, Dr. Nash's pastor for 30 years at Alive Wesleyan Church (previously Central Wesleyan) said of his final days, "His faith was real, and was properly placed in the Lord as his future on earth was obviously drawing to a conclusion. When I saw him last Sunday morning, he was content at the hospice house, but he was ready to go to heaven. And in that moment, I saw resurrection hope in the face of death."
Dr. Nash continued to support and dream about how he could further the mission of Southern Wesleyan University until his final days. The thoughts and prayers of our entire community go out to the Nash family. He will be missed. Read his full obituary here and watch the recorded memorial service below:
Southern Wesleyan University is a Christ-centered, student-focused, faith-filled community that offers inventive learning experiences. The university endeavors to prepare its students to be dedicated scholars and servant-leaders who impact the world for Christ.
Follow SWU:
https://www.facebook.com/southernwesleyan/
http://www.twitter.com/SWU_edu
https://www.linkedin.com/school/southern-wesleyan-university/
http://instagram.com/swu_edu