Campus entrance improvements underway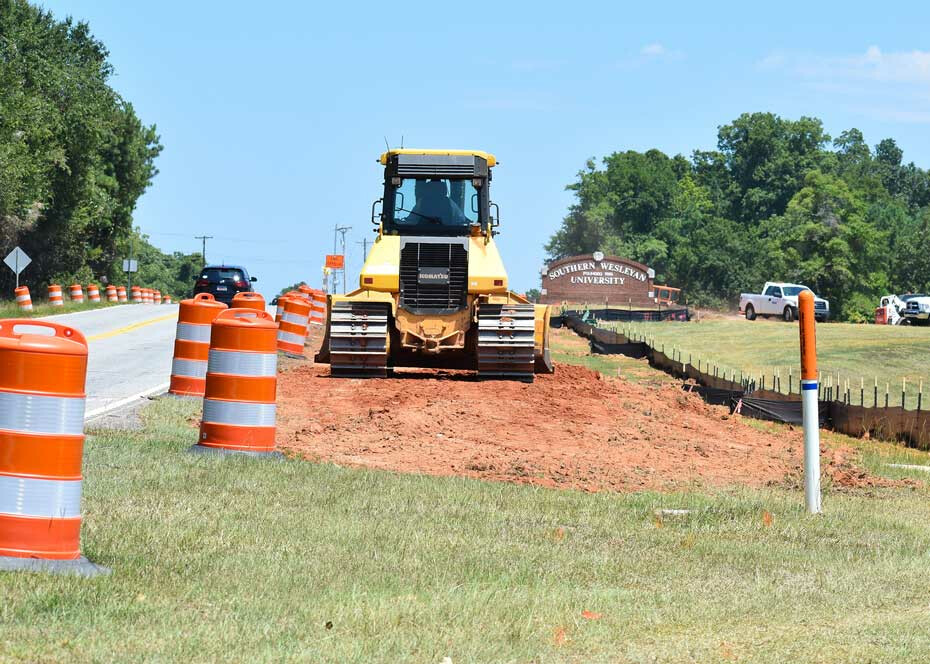 While work is underway to improve the entrance to Southern Wesleyan University along S.C. Highway 93, traffic is being re-routed.
A detour has been established, allowing traffic to conveniently access Southern Wesleyan's campus while the main campus entrance is closed. Those coming to Southern Wesleyan are being directed to turn at the intersection of S.C. Highway 93 and Wesleyan Drive to access the campus. Directional and detour signs are in place.
The university's boulevard project involves adding a turning lane on S.C. Highway 93 while a portion of Clayton Street will become a divided roadway from the highway intersection to a point between Fernway Drive and Perimeter Road beside the P.B. Wood Golf Driving Range/Practice Facility.
The new entrance will make entering and leaving the campus safer while enhancing the appearance of the campus to visitors. Work is expected to be complete within the next several months.