Chesnee Elementary names SWU graduate as principal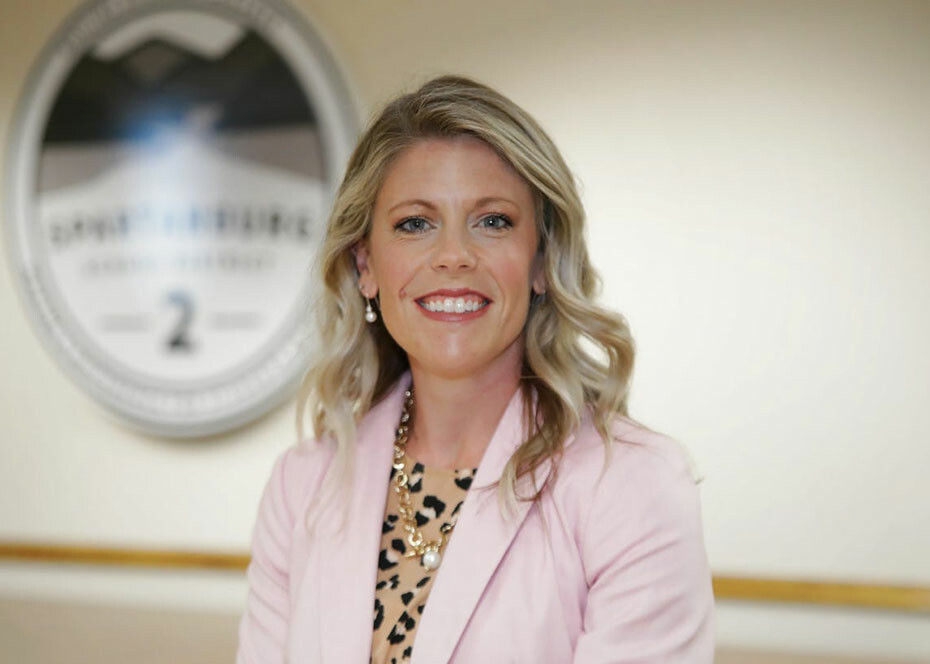 Southern Wesleyan University graduate Kristen Senn has become the new principal at Chesnee Elementary School.
Senn was previously assistant principal at Boiling Springs Intermediate School, where she was also a teacher, reading interventionist and literacy coach.
Originally interested in studying law, Senn realized how much she loved being around children at church and seeing her mother teach over the years.
"When I was in high school, we had a teacher cadet program. I was ahead in my studies, so I thought, 'my mom's in teaching, she's been there a long time, it's something I could try out' and I just really fell in love with it in high school," said Senn. "I became involved in local ministry, church youth group and nursery and just was around children more and more."
As Senn reflects on how she entered education, a favorite teacher comes to mind.
"It was my fourth-grade teacher, Mrs. Hill. I moved to South Carolina; being a preacher's daughter, we moved many times. It was another move that I wasn't excited about as a kid. She just made that transition easy. I've always struggled with being a perfectionist and she taught me how to be okay with taking chances and making mistakes," Senn said.
Coming to SWU
Senn did her undergraduate work at USC Upstate. As she talked with colleagues about furthering her education, she heard great things about Southern Wesleyan University.
"When I talked to them about a master's degree, I repeatedly heard about SWU," said Senn, who went on to earn her Master of Education (M.Ed.) in 2010 and her Master of Education in Administration and Supervision (MEDAS) in 2017. Looking back, she appreciates the Christian environment and being able to interact with educators from other districts.
Senn continues to enjoy keeping in touch with her classmates.
"We still have a SWU group and we chat. When I got this job as principal, they would say 'congratulations, we're praying for you this coming year.' It's a good support system that just carries on; that's a good connection for you as you become an administrator. When someone is looking for a new teacher, I can say I know someone from that area," said Senn, adding that such connections benefit her as a school administrator.
"And spiritually, that's a big part of who I am. It was great to have time of prayer and devotion and be able to be open and comfortable with that," Senn said.
New year, new school
Like other educators, Senn is busy readying her school for the start of a new year.
"There are some principals I've talked with who are going through difficult times with parents. Our parents have really been supportive, because I think they know how well their kids are being taken care of and they have that trust factor," Senn said. "I think our biggest thing is open, honest and consistent communication. We have to be okay to talk about things and make sure they know what's going on, to know that we're taking all of the precautions we're taking. We also need them to be on our side to be communicating if there are sicknesses or illness in their family. We've stayed on top of DHEC guidelines and trying to be as prepared as we can and adjust as things change."
Senn feels privileged to have taught in Spartanburg District 2 her whole career.
"This is a strong education program; the quality of teachers is really impressive here. You still have that family where everybody knows you and takes care of you. They want to make sure you achieve academically, but they also make sure that your needs are met socially and emotionally. And teachers are there for each other. They go through things together and the community just loves and respects them – that speaks a lot – even in the times that we're in."
For details about programs offered through Southern Wesleyan's School of Education, contact Southern Wesleyan University at 877-644-5556 or visit swu.edu.
Southern Wesleyan University is a Christ-centered, student-focused learning community devoted to transforming lives by challenging students to be dedicated scholars and servant-leaders who impact the world for Christ. For details about degree programs, go online to swu.edu.
Follow SWU:
https://www.facebook.com/southernwesleyan/
http://www.twitter.com/SWU_edu
http://pinterest.com/swuedu/
http://instagram.com/swu_edu