Coffee for a Cause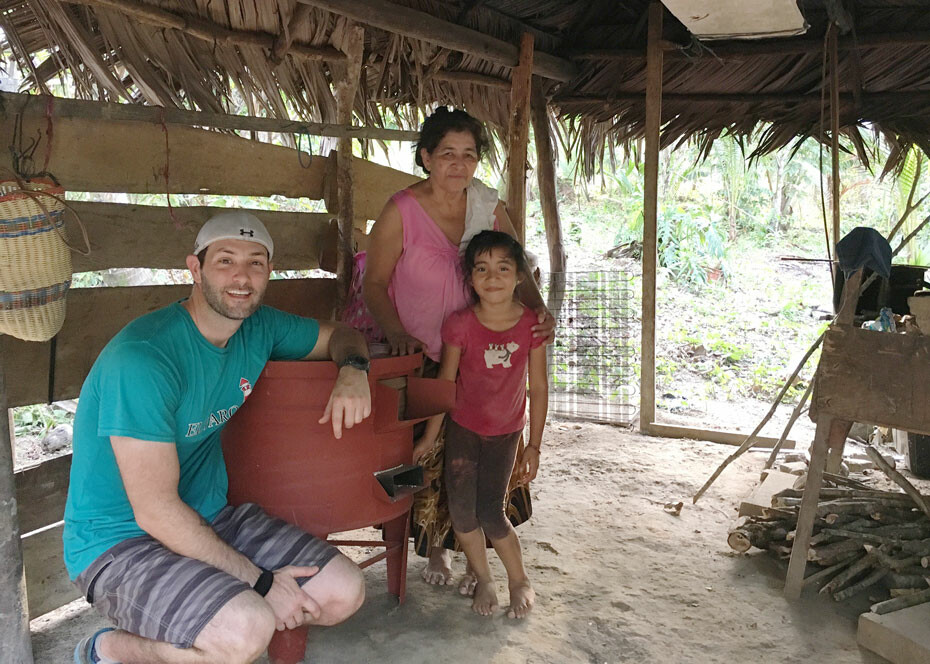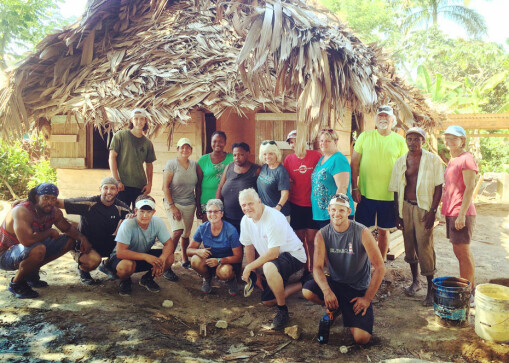 A Southern Wesleyan University business student believes God has used his idea for a coffee import business to benefit Guatemalan families growing the beans, while also helping to improve living conditions in the Central American country.
"I partner with an exporter in Guatemala named Julio. He has a great relationship with the farmers and pays them a fair wage," said Josh Anderson, a Southern Wesleyan student enrolled at the university's North Augusta education center.
Anderson buys green coffee beans from two co-ops, which together are made up of about 50 families whose livelihood depends on the coffee crop. The sacks of beans are then shipped to Savannah, Ga., and are then sent to roasters in Georgia, South Carolina, Tennessee and as far away as Chicago, Ill.
During several mission trips to Guatemala, Anderson saw people using water from contaminated streams, experiencing food shortages and being exposed to the smoke and heat of cooking over open fires. Worms and water-borne parasites cause widespread sickness, and cooking practices pose a high risk of respiratory illnesses, as well as an increased danger of burn injuries to children from cooking.
In his travels to Guatemala, Anderson has fallen in love with the people. He also observed missionaries who were paying for meal programs, clean water systems and smokeless stoves out of their own pockets.
He started Café Intencional out of the desire to share profits from the coffee importing with missionaries, which helps them to spread the gospel and God's love with the people of Guatemala, and to provide clean water systems, smokeless stoves and other items to help improve living conditions.
Looking back on when God called him to take a mission trip, Anderson feels God gave him what he needed to overcome his initial hesitation and take the first step.
He said, "Just trust God and go! Fears of safety and financial needs will be met by Him. Put your faith in him and he will provide. Your life and your heart will never be the same, in a good way."
Recently Anderson and a team from his church, True North, along with missionaries, replaced an older termite-ridden home for a family of seven with a brand new home. According to Anderson, the termites were not only damaging the home, but they were biting members of the family.
To learn more about this "coffee for a cause," visit cafeintencional.com.
Anderson benefits from Southern Wesleyan's inventive learning opportunities in its faith-filled community.
"Classes here are so practical and applicable to the real world. I've attended other schools and the material didn't seem to apply, but here it's so easy to apply what I learn to my day to day job in sales," Anderson said. "I've been doing outside sales for 12 years and so much of what I have experienced I've applied to these classes and vice versa."
Southern Wesleyan University is a Christ-centered, student-focused learning community devoted to transforming lives by challenging students to be dedicated scholars and servant-leaders who impact the world for Christ. For details about degree programs, visit swu.edu.
Follow SWU:
https://www.facebook.com/southernwesleyan/
http://www.twitter.com/SWU_edu
http://pinterest.com/swuedu/
http://instagram.com/swu_edu