Connecting in a changing culture – Creative Evangelism Summit at SWU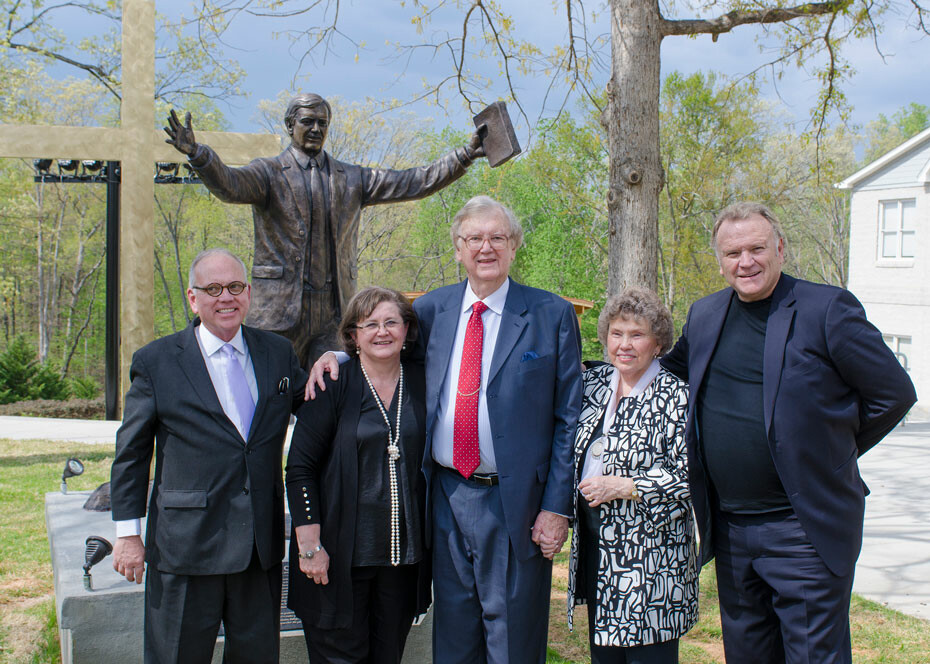 An event this month at Southern Wesleyan University will offer insight into how pastors and ministry leaders can make an impact in a quickly-changing culture.
The Creative Evangelism Summit, Jan. 31 at Southern Wesleyan University, will bring together three generations from the Clyde Dupin family to explore how your church can use a variety of methods to reach the lost in an ever changing culture.
Dr. Clyde Dupin, an international evangelist, is considered one of America's most experienced and successful crusade evangelists. Since he conducted his first city-wide crusade at age 19, Dupin has conducted more than 400 crusades, traveling more than two million miles and preaching to more than four million people in 40 different countries. He is an ordained minister and devotes most of his time to speaking for area-wide interdenominational crusades throughout America and missionary crusades abroad.
Dupin will be joined by his sons Wes and Ken Dupin, and also grandsons John, Chad and Clint Dupin.
Wes Dupin is the founder and lead pastor of Daybreak Church in Hudsonville, Mich., a church that has been on the cutting edge of using creative arts to spread the gospel with an average attendance of over 1,400.
Ken Dupin has served Salem Wesleyan Church in Salem, Va., over the past 10 years and has come to believe that pastors are most effective through long-term relationships in their community. He has served as senior minister to four congregations. He is married and has two children and six grandchildren. Ken attended SWU and also holds a BS degree, master's degree and Ph.D. through Temple University.
Jon Dupin is the lead pastor of Waymaker Church in Lynchburg, Va. Waymaker is active in their community in working with families to help them foster and adopt children through Mosaic.
Chad Dupin is the vice president of marketing for ITS in Ada, Mich. He also works with Spring Hill Camps, Never the Same Camp, World Hope International and other non-profit faith based ventures.
Clint Dupin is the planting pastor of Eastown Church in San Ramon, Calif. Clint and his wife, Michaell, moved to California after serving in churches in Michigan.
This interactive event will focus on the power of evangelism, the passion of evangelism, the playbook of evangelism, planting in evangelism and problems facing evangelism.
This is a free event which will be held in the Alive Chapel of the Nicholson-Mitchell Center from 2-4 p.m. For details, visit swu.edu or contact Rev Mark Wilson at .
Southern Wesleyan University is a Christ-centered, student-focused learning community devoted to transforming lives by challenging students to be dedicated scholars and servant-leaders who impact the world for Christ. For details about degree programs, go online to swu.edu.
Follow SWU:
https://www.facebook.com/southernwesleyan/
http://www.twitter.com/SWU_edu
http://pinterest.com/swuedu/
http://instagram.com/swu_edu