Dateline features SWU graduate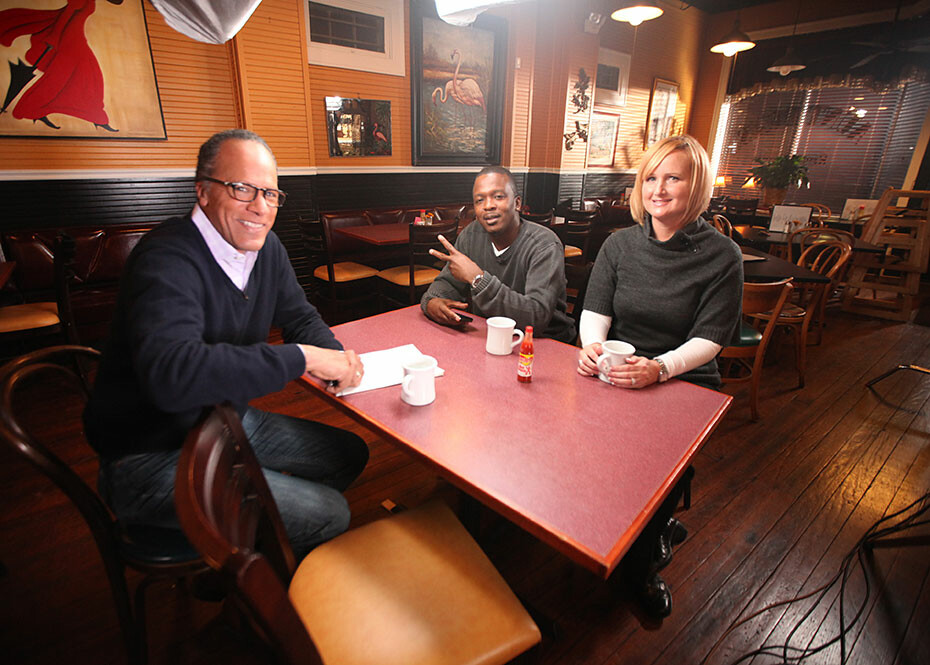 Charity Prosser, a 2011 Charleston business graduate, was featured along with her partner Jamel Foster, on "Intersection," a special Dateline episode about STAND (Stop and Take a New Direction), an innovative drug enforcement program that reached out to a group of neighborhood drug dealers.
STAND was created by U.S. Attorney Bill Nettles, who approached several police departments about implementing this program that dares to care about local drug dealers and guide them into legitimate work. The North Charleston Police Department implemented STAND and put Prosser and her partner Jamel Foster in charge when both were detectives in the department's narcotics division.
"The community was strong and involved. It made our job easier in cleanup projects," Prosser said of her department's efforts to take down local drug dealers.
As North Charleston Police were underway with STAND, Nettles approached NBC about doing a story about how it was being carried out in the community. Journalist Lester Holt and NBC crew members traveled with Prosser and Foster, capturing the highs and lows played out in gritty detail on the North Charleston streets.
"Lester Holt is extremely down to earth, always willing to talk to you," Prosser recalled, adding that he was "open to everybody and anybody."
Being a police officer is something Prosser wanted to do from the time she was five years old. She moved to Charleston when her husband was stationed at Charleston Air Force Base. While in the Charleston area, Prosser decided to enter law enforcement. Prosser also wanted to complete a college degree, something she started while living in Japan, where her husband was stationed. Prosser learned about Southern Wesleyan University from her sergeant, Chris Widner, who earned his MBA at SWU's Charleston education center.
She visited the Charleston location and was convinced that she should enroll.
Prosser feels that her Southern Wesleyan education equipped her with tools that benefit her professionally.
"I was constantly tasked with putting together Power Point presentations in each class. That was extremely helpful to me," Prosser said, adding that training from her professors has made her more confident about putting together operations plans and SWAT (Special Weapons and Tactics) presentations. During her four years of degree work, Prosser also found strength in the bonds created with her Southern Wesleyan classmates, as well as faculty and staff members.
"Going with the same group of people, we formed a family and depended on each other as adults going back to school," she said. "We could lean on each other and extend our group to get through classes."
The Dateline episode aired on NBC March 17 and is scheduled to air again April 28 on the network. A portion can also be viewed online at nbcnews.com.
With regional education centers conveniently located across South Carolina, as well as fully online programs for select degrees, Southern Wesleyan University is a Christ-centered, student-focused learning community devoted to transforming lives by challenging students to be dedicated scholars and servant-leaders who impact the world for Christ.
View Gallery: