Day of Service sets record participation in 2017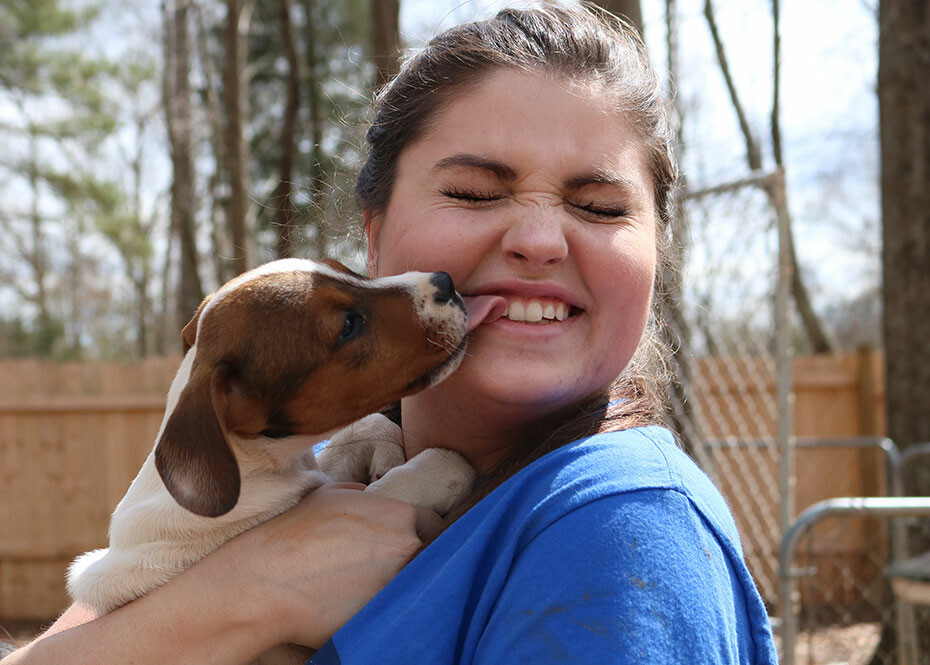 The 2017 Day of Service at Southern Wesleyan University was one for the record books.
According to Dr. Justin Carter, associate vice president for student life, says that the 2017 Day of Service has seen an increase in overall participation. Day of Service had 331 participants, composed of 262 students, along with faculty and staff. Twenty-five projects were completed in Pickens, Oconee, Anderson and Greenville counties, a Day of Service record.
Drew Carson, a Southern Wesleyan senior and student-athlete, said "Day of Service is just an opportunity for me to get out as an individual, to represent SWU and to represent the Baseball Team and Criminal Justice program, just to come out here and serve and give my time to someone else." Carson helped with cleanup of the Potter's Place, a ministry located near Southern Wesleyan's campus.
"Basically having more people, it relieves the people who work here," said Taylor Vincent, a senior from West Columbia.
"We think of ministry sometimes as teaching, preaching, singing, working with people but really it's service, any kind of service; it's a core value for us," said Dr. Daryl Couch, professor of psychology and chair of Southern Wesleyan's Social Sciences Division.
Southern Wesleyan University is a Christ-centered, student-focused learning community devoted to transforming lives by challenging students to be dedicated scholars and servant-leaders who impact the world for Christ. For details about degree programs, go online to swu.edu.
Follow SWU:
https://www.facebook.com/southernwesleyan/
http://www.twitter.com/SWU_edu