Ella Fitzgerald Tribute Concert coming to SWU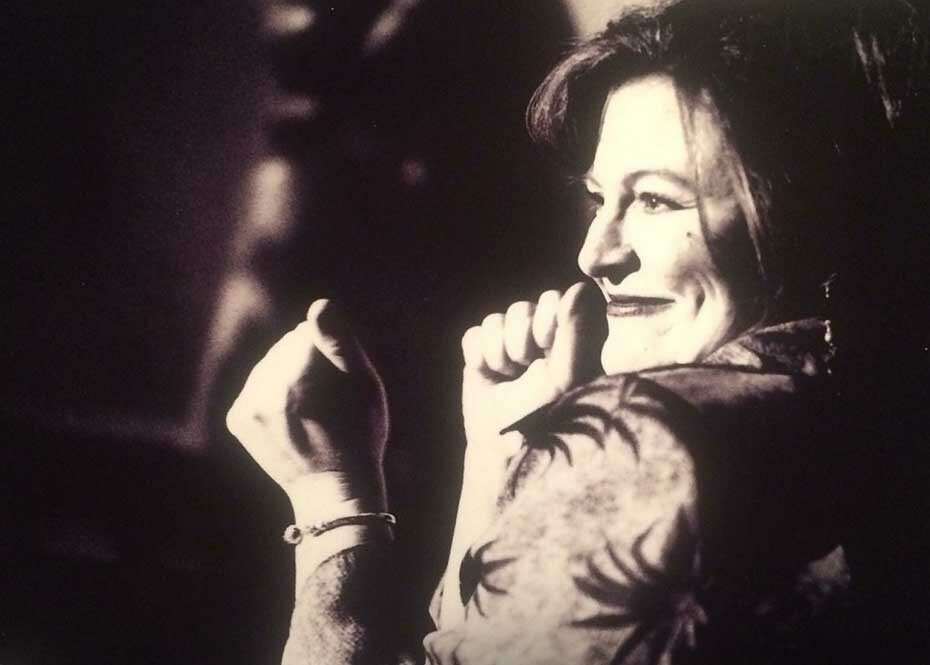 Professional jazz vocalist Lynn Beach Smith will perform the music of legendary jazz vocalist Ella Fitzgerald in a concert on Oct. 18, 7:30 p.m. At Newton Hobson Auditorium on the Southern Wesleyan University campus in Central.
General admission is $10 per ticket and will be available at the door or at swu.edu/boxoffice. The concert is free to SWU students with their ID at the door. For details, contact Dr. Amber James at (864) 644-5416.
With a vocal prowess full of excitement and life, Smith brings a world of vocal experience to every performance. For the past 15 years she has performed concerts across the southern United States, with many public performances to great reviews and acclaim. Her love of jazz shines through every note with a four-octave vocal range, dramatic overtones, and a solid understanding of the jazz genre.
Joining Smith will be Dr. Bob Strain, piano; Dr. Jason DeCristofaro, vibraphone; Dr. Harry Jacobson, double bass; and Bill Berg, drums.
Strain holds a bachelor of arts in music, a master of music and doctor of musical arts in piano performance. He earned his post-graduate degrees at Shenandoah University Conservatory in Virginia, where he taught applied piano, jazz piano and music theory for 10 years. As a leader of the Bob Strain Trio, he has played numerous jazz venues in the Washington, D.C. region and currently in Asheville where he has lived since 2013.
DeCristofaro is an active music educator, performer and composer based in Asheville, N.C. He is adjunct music faculty at Warren College and A-B Tech and is a published composer with C. Alan Publications and Tapspace Publications. DeCristofaro's concert works have been performed in China, Germany, Italy, New Zealand, the Philippines, Sweden and throughout the United States. He was also the winner of the 2011 Yamaha/Percussive Arts Society Terry Gibbs Competition, an international scholarship competition for jazz vibraphonists.
Jacobson recently retired as the professor of bass and jazz studies at SUNY Fredonia, where he served for 36 years. He has a doctorate from one of the pioneering schools in jazz education, the University of North Texas, where he also studied composition and conducting. As a jazz bassist he continuously maintains a busy schedule freelancing. In the past he has performed with the Jerry Gray Orchestra, Les Elgart's Big Band, and jazz saxophonists Don Menza, Bruce Johnstone, Jerry Coker; pianists Rick DellaRatta, Don Rebic, and in Europe with Jan Laurens Hartong. He currently performs with the Hendersonville Symphony, the Brevard Philharmonic and the Asheville Jazz Orchestra.
Berg has worked with West Coast jazz greats Bill Perkins (Stan Kenton), guitarist Howard Roberts, Ernie Watts (Buddy Rich) as well as Grammy winning guitar player Wayne Johnson and the Grammy nominated fusion group, Flim and the BB's. Pop music icons Bob Dylan, Cat Stevens, Leo Kottke and Judy Collins have used Bill on their releases live and in studio. Berg stays active in Western North Carolina playing and recording with local and regional groups.
Southern Wesleyan University is a Christ-centered, student-focused learning community devoted to transforming lives by challenging students to be dedicated scholars and servant-leaders who impact the world for Christ. For details about degree programs, go online to swu.edu.
Follow SWU:
https://www.facebook.com/southernwesleyan/
http://www.twitter.com/SWU_edu
http://pinterest.com/swuedu/
http://instagram.com/swu_edu