Exploring Spiritual Formation: An Interview with Scott Williams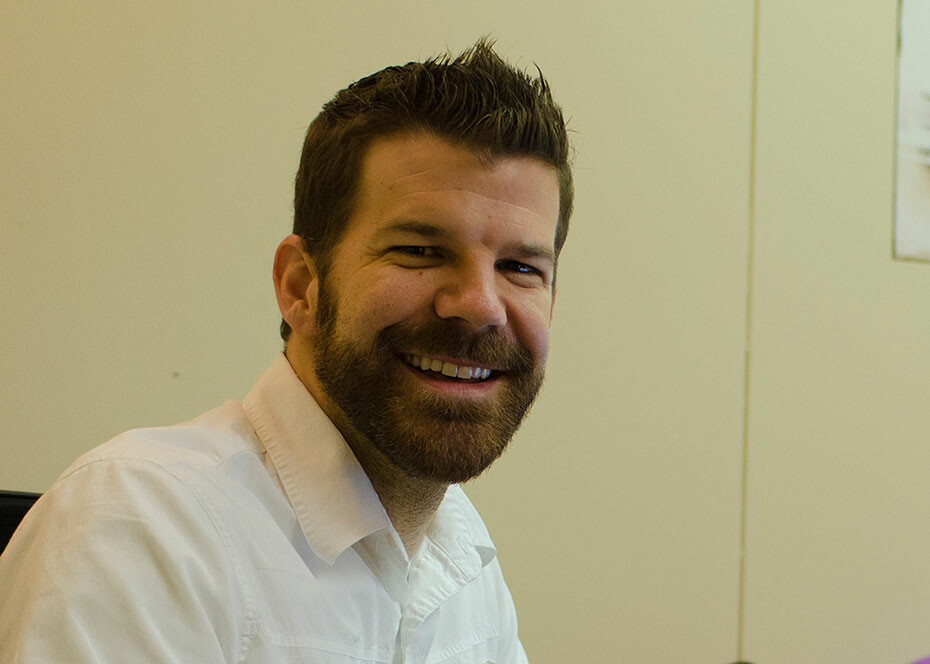 Southern Wesleyan University Media Communication major Josh Johnson shares this interview he did with Scott Williams, a former pastor and current educator. In 2016, Williams completed his masters of practical theology from Wesley Seminary and in 2018, he began his Doctorate in Spiritual Formation from Wesley Seminary. Williams talks about personal spiritual formation and how it has impacted his life, as well as ways spiritual formational practices can be applied in anyone's life.
Johnson: You are getting a post-graduate degree right now. Tell us what that is, and what you would like to do with it?
Williams: I completed my masters of practical theology from Wesley Seminary in 2016. When I graduated, there were rumors of a doctoral program coming soon in Spiritual Formation and I knew that I loved the sound of that. It's a degree for the people committed to a deeper life (with God). It was so attractive to me because of my own desire for more. Growing up, I learned a lot of what I should and shouldn't do, but I never learned the why behind it all, and the deeper relational aspects of God. My personal quest to know God as deeply as any human being can know him, and this doctoral program is focused on that. So, although this degree could help me get a job later or do something in the future, I'm only doing it because of my personal desire for more.
Johnson: What does being a Godly leader look like for you personally, as well as in other aspects of your life such as your profession and with your family?
Williams: As a boy, I read a book; it was about comparing modern manhood to knighthood, and all that entailed. I was poured into by many different men who helped to form me into what I am now, and I still think about those same principles: integrity, character, courage, I could go on and on. But now being married for eight years with two little girls, those principles still echo in my mind as things that make me "God's Man." Another book that was formative for me was Stu Webber's "Tender Warrior," where it explores the concept of simultaneously exhibiting the masculinity of God, but also the tenderness of God. So, for me personally, my family's spiritual growth is my responsibility, it's my responsibility to protect my family, and to exhibit godly character. As far as professionally, I just examine what Jesus would do in my position; like, how I can position myself as a godly employee to work to the best of my ability. Servant Leadership is one of the bigger things championed here.
Johnson: You've talked about personally for you, wanting to go deep (in your relationship with God) and that has bled into every other facet of your life. What do you do very practically in order to go deeper in your relationship with Christ?
Williams: For me, being inquisitive, most of my life I have been gathering knowledge about God, and my relationship with God has been marked by reading tons of books, but it never translated to experience. So, for me over the past 14 years, but really in earnest over the last three, my desire has been to experience God. I think in the west we do a really good job of teaching, and understanding theology, but we don't do a great job of just being with God. We have 1900 years post-Christ of church practices and church history that aren't all bad, some are terrible, but they aren't all bad. There are ways we can examine how the church has grown and practices we can use. I used to think that if I did A, that God would then be forced to do B, which is totally wrong. Now I know that there are things I can do to put myself in a position to better receive from him, that don't force God to do anything. So, there are some things the church has been doing for hundreds of years that achieve that position where my receiver is more in tune with God.
Fasting is one of those. It's not a hugely popular one, and when it is used, it seems to be fasting from something that's easy. What happens when you really fast from something you actually want.
Silence is another one. It goes hand in hand with meditation but in a world that is so noisy, what can I do to escape the noise and technology which is seemingly more and more difficult to do.
Another is meditation, which gets a bad rap. We think new age owns meditation, no Christians own meditation, new age hijacked it. You read about David who would say, I'll meditate on the law day and night. How can I put myself in a position where I meditate night and day, how can I experience God day and night? Spiritual formation teaches that God is working right now, here. That I don't have to conjure anything to be with him, I just have to reorient myself to be more in touch with him.
Reading for me is another. Not just reading words but reading the heart of God. So devotional literature has been really good. I used to read the bible where I would read my piece for the day and then be done. Now, it's more of, "Hey God I'm reading this, what do you want to communicate to me through it?" It used to be a lot about achievement for me, like I read the whole bible, wow. But how much time did I actually spend with the author?
Those, for me, are big perspective changes that have influenced my experience with God.
Johnson: You are well known and liked by students on campus (at Southern Wesleyan) and I have a theory about why. Some professors are liked because of their class; others for their person. I think you are the latter. I've got a feeling that students like you for who you are, what you stand for, and I think the fruit of these spiritual formation practices can be seen by students in your classroom. I think it helps students to see you as approachable and someone they can talk to and admire. Do you think there is anything to that?
Williams: Yeah, I think back growing up to what attracted me to other Christian people, and it was always people that I felt knew God well. Maybe one day they'll wake up and quit letting me teach classes and realize I have no clue what I'm doing. I think anyone can teach content; we don't have a content problem. But I love teaching these religion courses because I think there's been such a misconception of what Christianity is and what the Bible is. God's offer of relationship is so transcendent, it is so alive, so living. It's like those practices, like fasting. It's not a hunger strike for heaven, it is wanting God more than I want anything else.
Johnson: If someone were to read this and say, "Wow, spiritually going deep with God sounds great, where do I start?" What would you say to them to help them getting started down this road of spiritual formation? What is the first, most basic thing they can do?
Williams: I think the concept of a draw to a spiritual being is already hardwired into people, like metal to a magnet. When my relationship with God was in its infancy, I used to do a lot of things, things like read my Bible, pray, all the churchy stuff. I found that in the doing, I was exhausted. I think the first step is the recognition that we're on the journey. We don't have to do anything; God has already invited us.
My senior year of college was so formative. I wanted God but I didn't know how to say I wanted more of him. Augustine says that God knows us better than we know ourselves, which sounds crazy, but it's so true. So, finding ourselves, which we often are wont to do, means going to God, rather than examining myself. I think part of it is laying down what I think I need from God and coming before Him knowing He knows best what I need.
I think the first step is the recognition that we're on the journey. We don't have to do anything; God has already invited us.
Part of what we are doing with this program is going to a monastery. I couldn't go with my cohort last semester because my wife was very near to the delivery date of our child, so I went up to Belmont Abbey by myself. I had in my mind that I would go up there and get this major download from God. I thought maybe I would have dreams, and God would show up in a way never before imagined. None of that happened. I really felt, through self-reflection, that I wasn't getting anything that week. So, I finish, and I come home, and my wife goes into labor not long after I come home that afternoon. It's two weeks later when we're in agony because my daughter isn't sleeping and we're exhausted that I realized that while I was at that monastery, I slept better than I had in my entire life. I'm talking body, soul, spirit restoration, right before a trying period of exhaustion. I realized I needed that restorative sleep more than I needed a deep theological punch in the gut. And God always knows what we need when we come to Him. I firmly believe he gave me exactly what I needed that week. Sometimes we think we have to go to great lengths to spiritually form ourselves, when all God asks of us is to be with Him.
More conversations, reviews, blog posts and other items can be found on the Carolina Institute for Faith & Culture website.
Southern Wesleyan University is a Christ-centered, student-focused learning community devoted to transforming lives by challenging students to be dedicated scholars and servant-leaders who impact the world for Christ. For details about degree programs, go online to swu.edu.
Follow SWU:
https://www.facebook.com/southernwesleyan/
http://www.twitter.com/SWU_edu
http://pinterest.com/swuedu/
http://instagram.com/swu_edu