Four SWU graduates ordained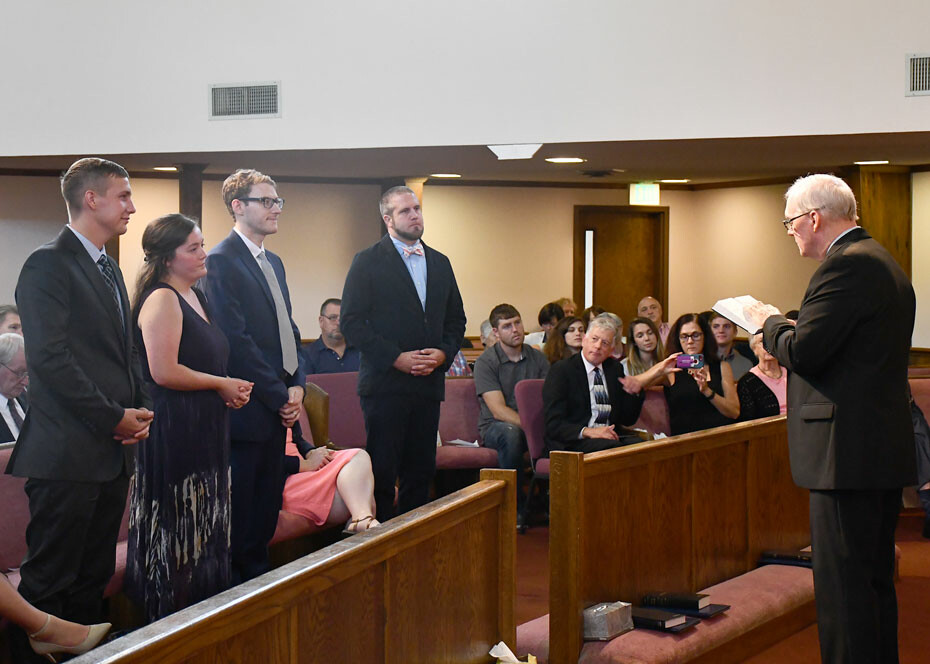 Winters and the Groves' are 2016 Southern Wesleyan graduates and Brady is a 2004 Southern Wesleyan graduate.
Rev. Buddy Rampey, retired S.C. District superintendent, presented the candidates and gave the charge. Also participating in the service were the pastors of Wesleyan congregations districtwide, and Rev. Tom Harding, district superintendent. Holdren gave the ordination sermon. The service took place at Trinity Wesleyan Church in Central.
Southern Wesleyan University is a Christ-centered, student-focused, faith-filled community that offers inventive learning experiences. The university endeavors to prepare its students to be dedicated scholars and servant-leaders who impact the world for Christ. At the same time, it's Southern Wesleyan's desire to practice contagious generosity within the surrounding community. For details about degree programs, go online to swu.edu.
Follow SWU:
https://www.facebook.com/southernwesleyan/
http://www.twitter.com/SWU_edu