Fully online RN to BSN focused on servant leadership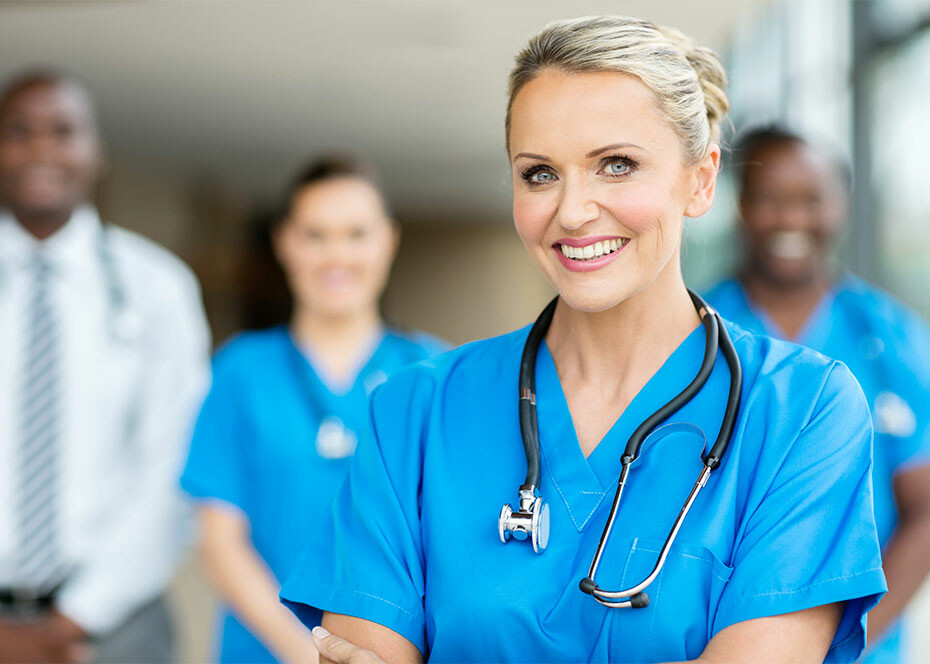 For registered nurses seeking professional advancement in a format that fits their busy schedule, Southern Wesleyan University offers an online RN to BSN program that can help them advance and attain an increased earning potential – all while balancing family, work, school and life.
RN to BSN students can complete the online program in as little as five semesters or 15 months, depending on scheduling.
Southern Wesleyan's RN to BSN program integrates faith, learning and living within a health sciences learning community, placing an emphasis on biblical principles, virtuous leadership and evidence-based practice, informatics and population health with an international study option.
Embedded within the RN to BSN program is a Virtuous Servant Leadership certification badge option that is designed to provide additional depth in the common intellectual component of the emotionally healthy servant leader.
The program also provides a bridge to Southern Wesleyan's master of business administration (MBA) or master of science in management and leadership (MSML) programs with the health care administration concentration.
"Our focus is on developing virtuous professionals and virtuous servant leaders—professionalism and leadership that is informed by the virtues of caring science, emotional health, spiritual maturity, and servant leadership," said Dr. Lynn Brown-Bulloch, associate dean and chief nurse administrator at Southern Wesleyan.
Southern Wesleyan's RN to BSN program has assembled a seasoned faculty from across the nation with specialized experience:
Lynn Brown-Bulloch MSN, DBA, CQM/OE is certified in quality management and operational excellence. She has led multiple Baldrige health care site visits and holds a Cornell certification in leadership.
Cheryl Carlin MSN, RN, CNE is a Certified Nursing Educator, holding a certification in nursing informatics.
Yuliya Malishkin MSN, RN specializes in population health and evidenced-based practice, as well as pediatric emergency care.
Dawn M. Eliades MSN, RN, specializes in ethics, virtue, and patient-centered care. Her clinical Specialty areas include ER, GI, medical-surgical and nursery.
Elaine Briggs DNP, APRN, FNP-BC, is an ANCC certified family nurse practitioner and has been a Certified Emergency Nurse. She also specializes in assessment and professional practice.
Online program start dates for 2019 are May 6 and Aug. 19. For details about the online RN to BSN program at Southern Wesleyan University, visit swu.edu/rnbsn-online/.
Southern Wesleyan University is a Christ-centered, student-focused, faith-filled community that offers inventive learning experiences. The university endeavors to prepare its students to be dedicated scholars and servant-leaders who impact the world for Christ. At the same time, it's Southern Wesleyan's desire to practice contagious generosity within the surrounding community. For details about degree programs, go online to swu.edu.
Follow SWU:
https://www.facebook.com/southernwesleyan/
http://www.twitter.com/SWU_edu