Garrett named Teacher of the Year at R.C. Edwards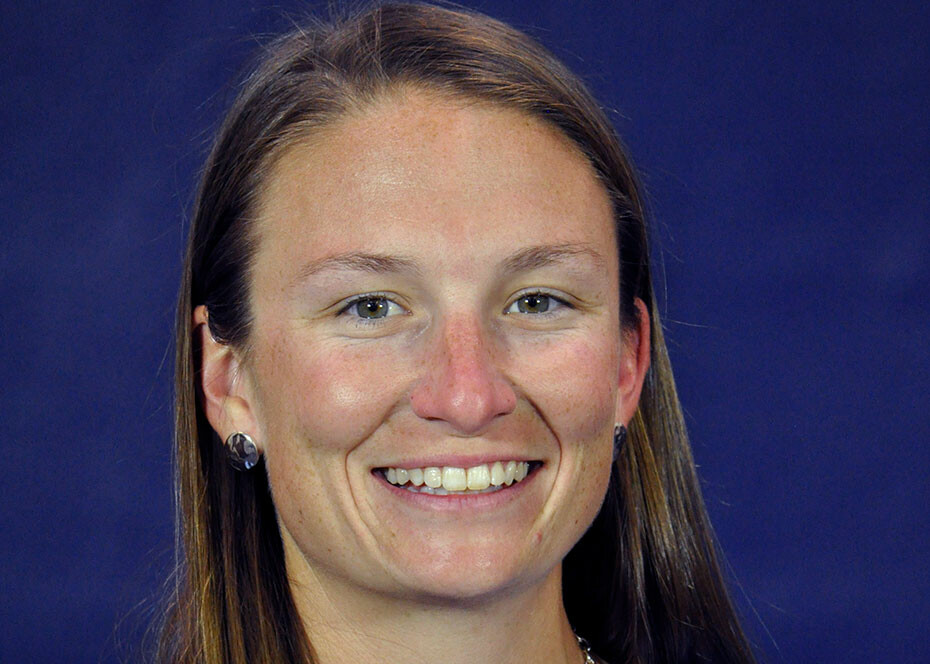 Southern Wesleyan University education graduate Mary Cate Garrett was named Teacher of the Year at R.C. Edwards Middle School.
Garrett, who is the school's athletics director, teaches sixth- to eighth-grade physical education and health. She is also assistant softball coach at nearby Daniel High School.
Garrett's mother was a teacher, so her interest in teaching began at a young age. She recalls teachers who inspired her and impacted her life, including Mary Elizabeth Freeman, a second-grade teacher who cared about her students as she would her own children.
Although the classes she teaches at R.C. Edwards tend to be large, Garrett tries to learn something about each of her students and feels that it's important to keep the lines of communication open with them.
"The rewards I receive each day from being a teacher is getting the opportunity to give students a safe, friendly and fun learning environment where they can express themselves in ways they may not be able to in a regular classroom setting," said Garrett.
Growing up in Clemson, Garrett knew about Southern Wesleyan at a young age, and attended one of Coach Charles Wimphrie's Athletes for Christ basketball camps. When she was older, Southern Wesleyan recruited her to join the Warriors Softball Team. Garrett also feels that choosing to major in education at Southern Wesleyan was a great choice.
"My degree in education from SWU has been extremely rewarding. I was very prepared when entering the classroom my first year because the professors in the education department make sure that all teachers are equipped for excellence," she said.
Garrett's advice to anyone considering a teaching career is simple – do everything with the students in mind.
"There will be many trials and tribulations but at the end of the day, semester, and year students will not remember every lesson you taught, but they will remember the way you made them feel while in your class," she said.
Southern Wesleyan University is a Christ-centered, student-focused, faith-filled community that offers inventive learning experiences. The university endeavors to prepare its students to be dedicated scholars and servant-leaders who impact the world for Christ. At the same time, it's Southern Wesleyan's desire to practice contagious generosity within the surrounding community. For details about degree programs, go online to swu.edu.
Follow SWU:
https://www.facebook.com/southernwesleyan/
http://www.twitter.com/SWU_edu