Honoring Dr. King's dream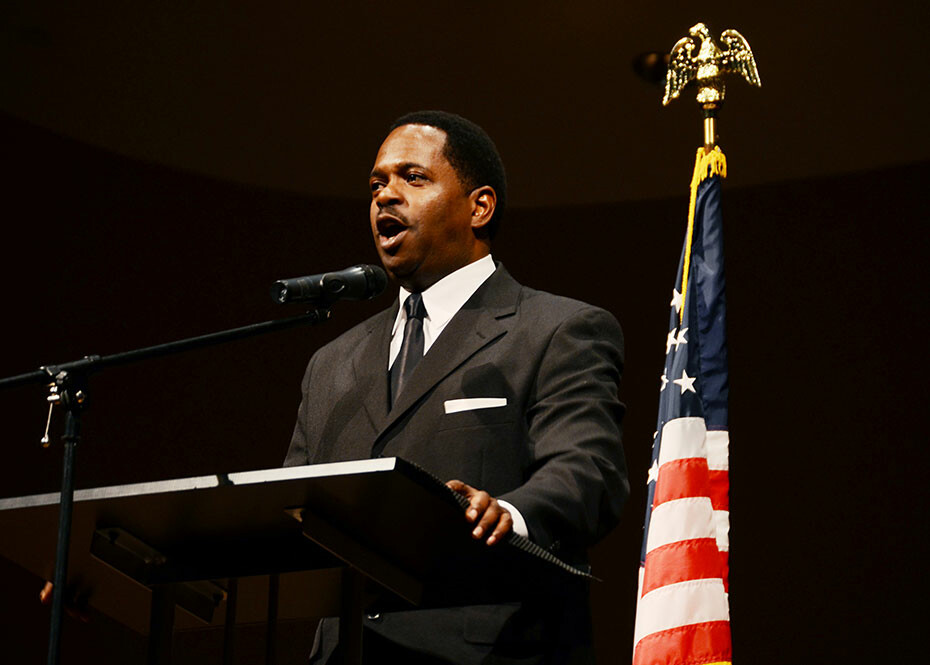 He also presented highlights of the Civil Rights movement while recounting many tragedies encountered by the King family, including Dr. King's 1968 assassination.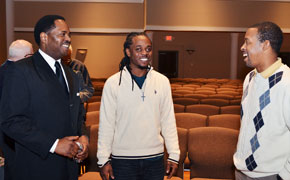 Ferguson, left, enjoys conversation with Southern Wesleyan University student Paul Ohanuka, center, and Justin Carter, associate vice president for Student Life at the university. Ferguson was the speaker for a special chapel honoring Dr. Martin Luther King Jr. Jan. 22 on the university's campus in Central. Ohanuka is a senior from Greenville majoring in Elementary Education. He is also enrolled in the Call Me MISTER (Mentors Instructing Students Toward Effective Role Models) program.