Honoring Their Service: Motorcycle/Jeep escort starts at SWU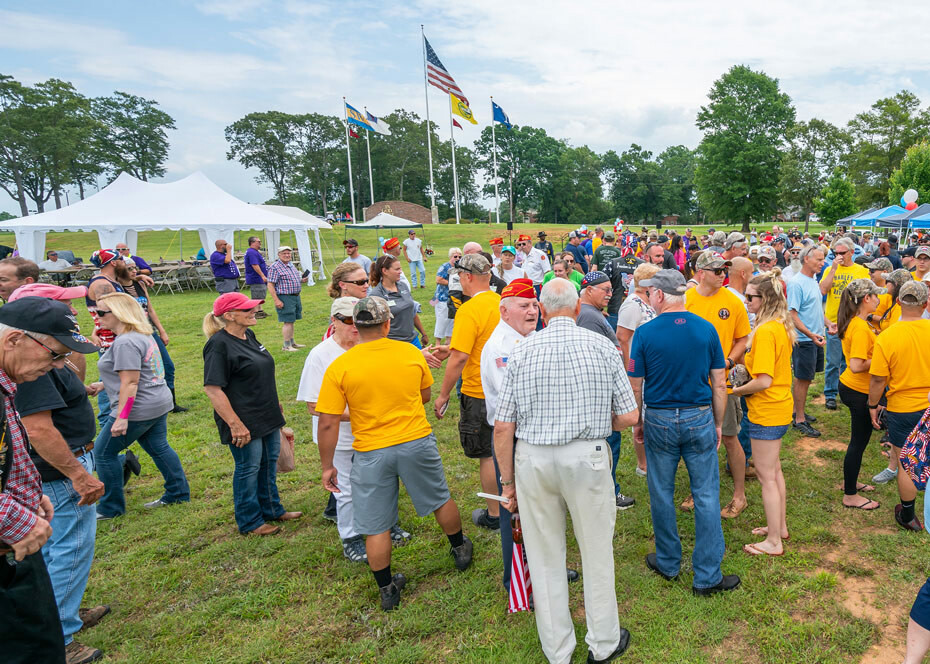 "We can't all be heroes, some of us have to stand on the curb and clap as they go by," said the great American author Mark Twain.
Southern Wesleyan University employees and the surrounding community came out to do just that – to welcome U.S. Special Operations Command Marines based at Camp Lejuene, N.C. June 11 and show appreciation for their service.
The university served as the starting point for a motorcycle and Jeep escort of 27 Marines along with spouses bound for Lake Keowee and four days of much-needed rest and relaxation. Jeeps were provided by Upstate Legends Jeep Club. The escort is organized annually by Honoring Their Service, an organization whose purpose is to give the community an opportunity to say "thank you," and to show military personnel and veterans appreciation for what they do, day in and day out. For details about Honoring Their Service, visit honoring-their-service.org.
Southern Wesleyan University is a Christ-centered, student-focused, faith-filled community that offers inventive learning experiences. The university endeavors to prepare its students to be dedicated scholars and servant-leaders who impact the world for Christ. At the same time, it's Southern Wesleyan's desire to practice contagious generosity within the surrounding community. For details about degree programs, go online to swu.edu.
Follow SWU:
https://www.facebook.com/southernwesleyan/
http://www.twitter.com/SWU_edu