Loss of alumnus' wife deeply felt by SWU community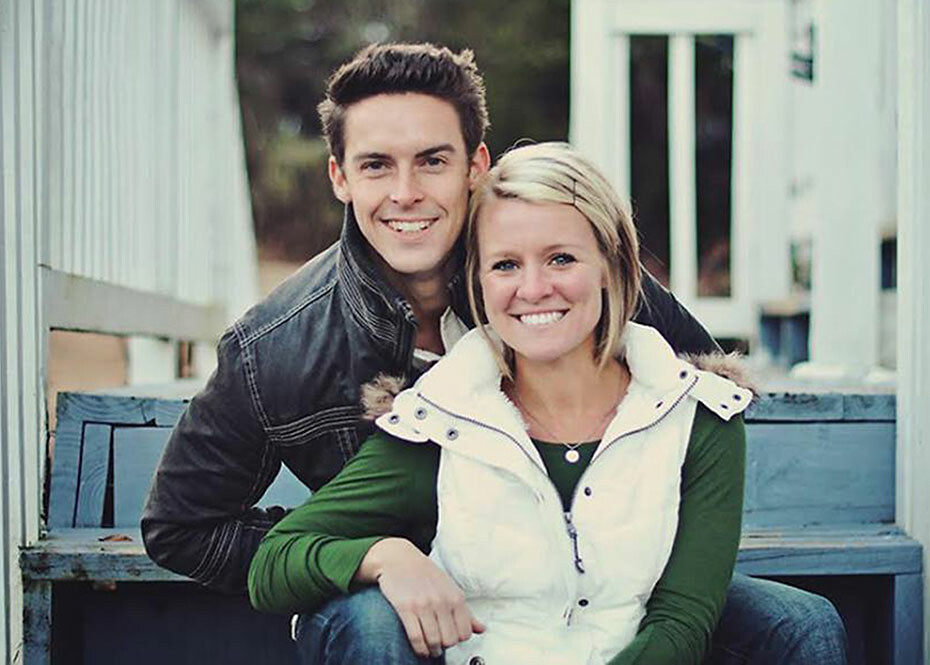 Southern Wesleyan University is mourning the loss of alumnus Davey Blackburn's wife following a violent home invasion at their Indianapolis home.
Amanda Grace Blackburn was shot during a home invasion on the morning of Nov. 10. She was taken to the hospital, where she died the following morning. Their one-year old son, who was also in the home, was not injured. Amanda was three months pregnant, according to Dave Tolan, Southern Wesleyan's missions mobilizer and Davey's uncle.
A 2008 religion and media communication graduate, Davey founded Resonate Church after serving as youth pastor at NewSpring Church for four years.
"It's impossible to communicate all the emotions my heart has been forced to process. My wife was such a beautiful, gracious, loving woman of God. I have not only lost my ministry partner and support but also my very best friend. There is no way to prepare yourself for circumstances like these. As deeply as I am hurting I am hopeful and confident that good things will come of this. I rest in the truth of Romans 8:28 that God works all things together for the good of those who love Him and who are called according to His purpose," Davey said in a statement released on Resonate Church's website.
"Davey and Amanda lived life together serving others. That was their calling in life – spread the name of Jesus Christ no matter where they were or what they were doing," said SWU Head Baseball Coach Mike Gillespie, who coached Davey when he was a member of the university's baseball team. "There is no playbook, no manual for what Davey will face going forward without Amanda. There is only the Word of God. With the faith of Davey, his family and friends, I know he will continue to serve others with the passion that is ingrained deep inside him. A true testament to Davey and Amanda is the way his former teammates have reached out during this difficult time. It's what our university does, it's what our Warrior family is all about."
Kenneth Wagner, lead pastor of United Church, Dover, Del., and a friend to Davey since they both attended Southern Wesleyan and played baseball together, said that Amanda was an excellent example of what it meant to be a loving wife and loving mother.
"She did whatever it took to see the ministry move forward, constantly laying down her preferences for the greater good of Resonate," Wagner said, adding that Christ was the center every day of their marriage in more than just in word and deed.
Resonate Church has set up a way to assist the Blackburn family on their website, resonateindianapolis.com. Also, The Southern Wesleyan University Baseball Team is developing a scholarship in Amanda's memory. For details, contact the university's Advancement Office at (864) 644-5006.
Southern Wesleyan University is a Christ-centered, student-focused learning community devoted to transforming lives by challenging students to be dedicated scholars and servant-leaders who impact the world for Christ. For details about degree programs, go online to swu.edu.