Medicine and ministry go together for SWU graduate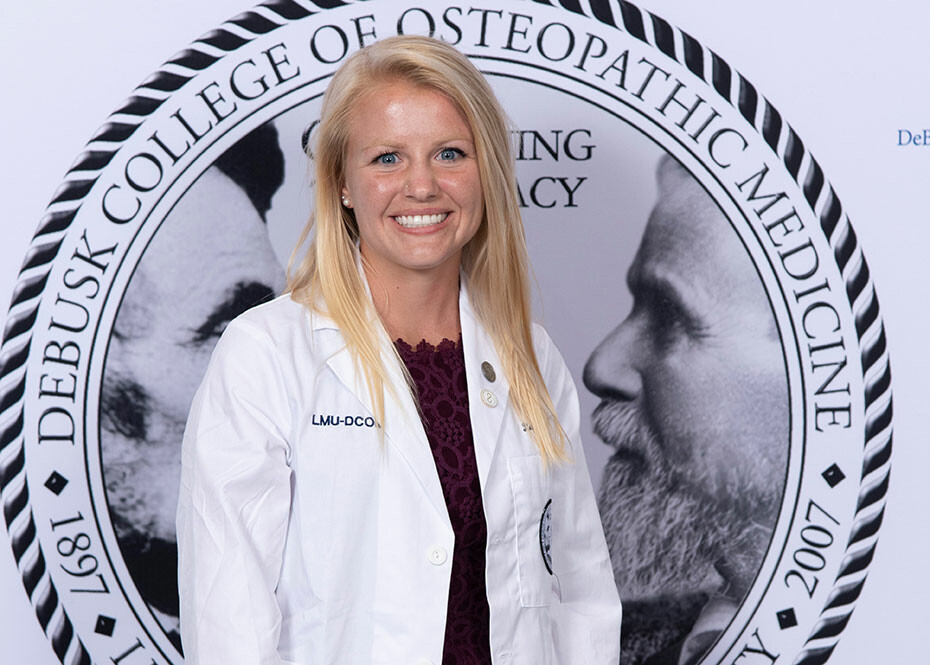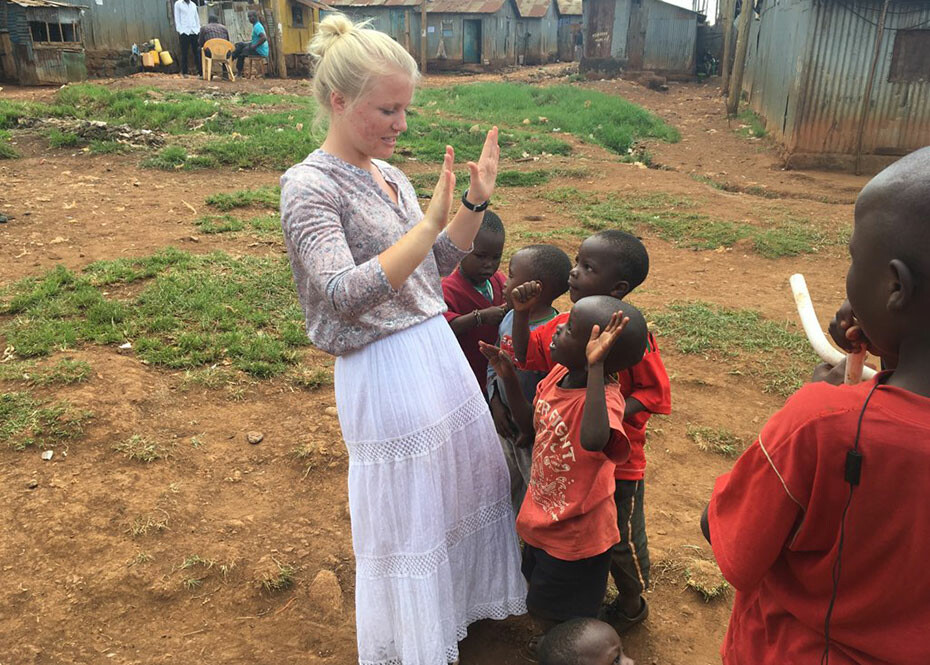 From a very early age, Reagen Fields knew that she wanted to be a doctor someday.
"My mom is a surgical technician and my aunt is a Hospice nurse, so I had a lot of respect for the medical field because I had so much respect for those women. I've been saying 'I want to be a doctor when I grow up' since I was in first grade," Fields said.
Fields, who graduated Summa Cum Laude with her biology degree from Southern Wesleyan University in 2017, recently completed her first set of medical boards at Lincoln Memorial University-DeBusk College of Osteopathic Medicine (LMU-DCOM) and will start rotations in a hospital in August.
The mission of Field's chosen medical school resonates with her own goal of practicing medicine in a rural area where she hopes to make a difference in the lives of patients lacking proper access to healthcare services.
"LMU-DCOM's mission is to provide care for the underserved in the Appalachian region. The school itself is in a very rural community. The education they provide is geared toward that mission and emphasizes the importance of communicating at the patient's level," Fields said.
Coming to SWU
Growing up in nearby Anderson, Fields was familiar with Southern Wesleyan University. Being able to qualify for the Palmetto Fellows and the matching SWU Fellows scholarship became a "huge" deciding factor for her in determining which college to attend.
Fields is grateful that Southern Wesleyan prepared her well for medical school.
"As a SWU student, the pre-med/biology curriculum was incredibly beneficial in preparing me for medical school," said Fields, grateful that most of the material she had to study for the medical school entrance exam (MCAT) was covered in courses she took at Southern Wesleyan.
Being part of SWU's Honors program also helped Fields prepare.
"It was my first opportunity to conduct a self-directed research project with one-on-one guidance from a faculty member. I was able to publish a research article and gain experience with public speaking by presenting my research numerous times to professional audiences. I didn't realize how much of a privilege it was to have that opportunity in undergrad until I got to medical school and found out that most of my classmates with that sort of research experience were only able to do so in a master's or Ph.D. program," she said.
Learning from a faculty who challenged but also cared about their students was a highlight for Fields. She would also tutor other students in chemistry at the university's Learning Center and, as a Presidential Ambassador, she would introduce Southern Wesleyan to prospective students and their families.
Further enriching her experience as a Southern Wesleyan student was the sense of community she felt, and of lifetime friendships she formed.
"When you're sharing not only academic hardships but also your spiritual growth and hardships with other people, you connect with them on a much deeper level than you would with ordinary peers," Fields said.
Medicine and Ministry
At Southern Wesleyan, Fields also came to fully realize the ministry aspect of becoming a medical professional. During a medical and educational mission trip to Kenya following her graduation with Southern Wesleyan classmates visiting the slums and interacting with families, she experienced what she describes as her "first real look at poverty," because it simply didn't compare with poverty in the U.S.
"I loved seeing Reagen's heart and hands for the under-privileged and under-served, especially while on our Global Engagement trip to Kenya," said Rev. Dave Tolan, Southern Wesleyan's missions mobilizer and the mission trip's organizer.
"Ideally, I would love to be a Family Medicine doctor with a fellowship in obstetrics. This would allow me to treat adults, kids, and provide full women's health care, including prenatal care and would be able to perform deliveries and C-sections," said Fields, who has been looking at rural-track residency opportunities in the western U.S.
"Those programs seem to provide the largest range of training (pediatrics, behavioral health, obstetrics, etc.) most needed for a rural doc who is trying to not send their patients to a specialist that could be much further away than the patient is able to travel," Fields said.
Southern Wesleyan University is a Christ-centered, student-focused learning community devoted to transforming lives by challenging students to be dedicated scholars and servant-leaders who impact the world for Christ. For details about degree programs, go online to swu.edu.
Follow SWU:
https://www.facebook.com/southernwesleyan/
http://www.twitter.com/SWU_edu
http://pinterest.com/swuedu/
http://instagram.com/swu_edu