Morgan is Dacusville Middle's Teacher of the Year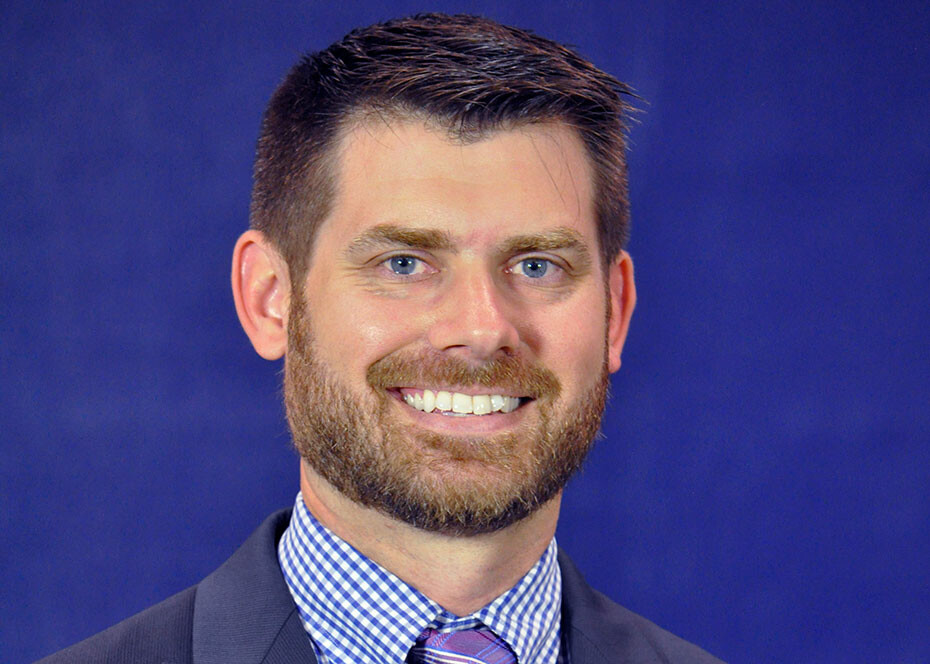 The School District of Pickens County recently named Southern Wesleyan University graduate Garrett Morgan as Dacusville Middle School's Teacher of the Year.
"To be named teacher of the year is truly an amazing feeling. I work with so many great teachers that it is hard to believe I was singled out among them this way," said Morgan, who teaches eighth-grade social studies.
Since he graduated from Southern Wesleyan with a psychology degree, Morgan didn't give much thought to the possibility of becoming a teacher, but after doing some substitute teaching and getting to know his students, he started thinking seriously about a career in education.
"Personally, I completed the PACE (Program of Alternative Certification for Educators) program and believe that I was well-prepared for the classroom," Morgan said. Morgan spent three years as the school's at-risk/transition coordinator. He spent two of those years teaching a class of sixth- to eighth-graders who were identified as behaviorally and/or academically at-risk.
"As they proved themselves successful, they would transition back into regular classes," Morgan said.
He is appreciative of many teachers he had throughout his school years in Brevard, N.C., from Elizabeth Emory, who had a way of making her nervous kindergarten students feel at home; to Ned Steadman, a high school chemistry teacher who expected only the best from all of his students.
"He's a person who cared a great deal about his students and also, expected their very best. He designed his class so that no student could fly under the radar and just 'get by.' I appreciated that and I think I was better prepared for college because of his teaching," Morgan said of Steadman.
During his senior year of high school, Morgan received a call from Chad Peters, who was working on building the Warriors Cross Country Team at Southern Wesleyan. Peters offered Morgan a space on the team – an opportunity to compete in a sport he said impacted his life. Peters is currently the university's vice president for enrollment management.
"It was in this sport that I learned to become more self-disciplined and to continue to persevere through challenging times. I continue to run and challenge myself to this very day," he said. Morgan also recalls the many lifelong friends he made while at Southern Wesleyan, including his wife Tasha, who is the university's assistant director of financial aid.
"Professionally, my time at SWU provided me with many of the tools necessary to be a successful teacher, whether it be through coursework or through the connections made with faculty and staff, a luxury that is available at a school this size. Spiritually, the school fostered the foundation that was developed in my childhood and strengthened my faith as a working adult, a husband and a father," Morgan said.
Southern Wesleyan University is a Christ-centered, student-focused learning community devoted to transforming lives by challenging students to be dedicated scholars and servant-leaders who impact the world for Christ. For details about degree programs, go online to swu.edu.
Follow SWU:
https://www.facebook.com/southernwesleyan/
http://www.twitter.com/SWU_edu
http://pinterest.com/swuedu/
http://instagram.com/swu_edu