New vice provost to provide leadership for SWU Online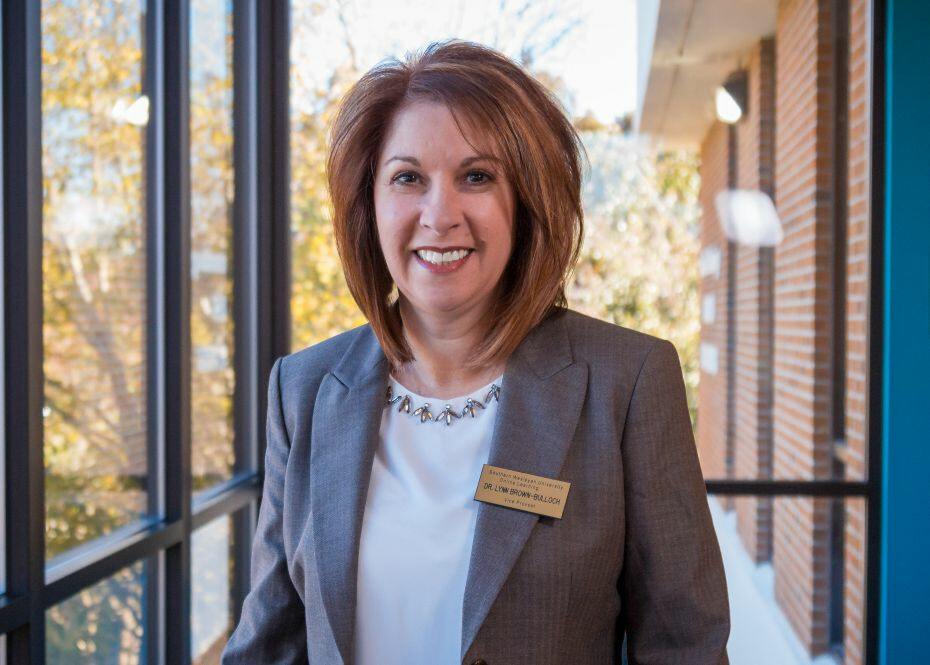 Southern Wesleyan University has named Dr. Lynn Brown-Bulloch as vice provost for online learning.
Brown-Bulloch has been serving as associate dean and director of graduate studies for Southern Wesleyan's School of Business. She brings 25 years of experience in business and health care administration and is certified in Strategy Mapping and the Balanced Scorecard as well as Customer Experience Management. Brown-Bulloch has also served on the Board of Examiners for the Malcolm Baldrige National Quality Award.
Brown-Bulloch earned her DBA from the University of Phoenix, a master's degree in nursing administration from the University of South Carolina and an undergraduate degree in nursing from MUSC. She began her career as a staff nurse and then moved into administrator positions in the healthcare and business/ industry. She was a home health administrator for McLeod Health in Florence, then vice president, business excellence and chief strategy officer for American Stainless in Cheraw. Prior to coming to SWU, she worked in higher education as associate vice president for health and sciences at Florence-Darlington Technical College.
SWU Online continues Southern Wesleyan University's 30-year tradition of offering Christ-centered programs of study for adults in South Carolina.
For details or to apply, visit swu.edu/online.
Southern Wesleyan University is a Christ-centered, student-focused, faith-filled community that offers inventive learning experiences. The university endeavors to prepare its students to be dedicated scholars and servant-leaders who impact the world for Christ. At the same time, it's Southern Wesleyan's desire to practice contagious generosity within the surrounding community. For details about degree programs, go online to swu.edu.
Follow SWU:
https://www.facebook.com/southernwesleyan/
http://www.twitter.com/SWU_edu