OneLife at SWU enters its second year strong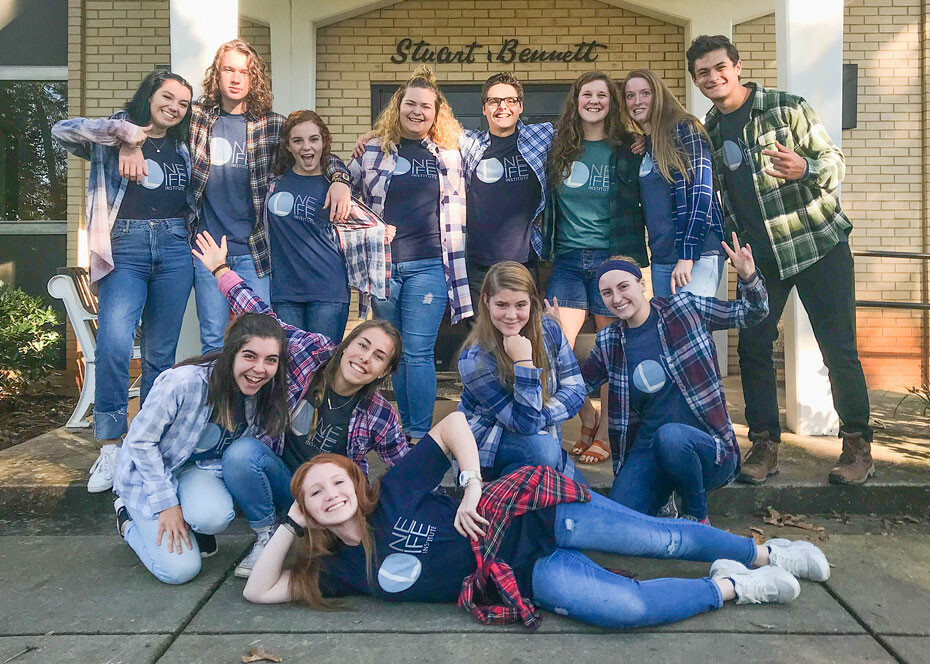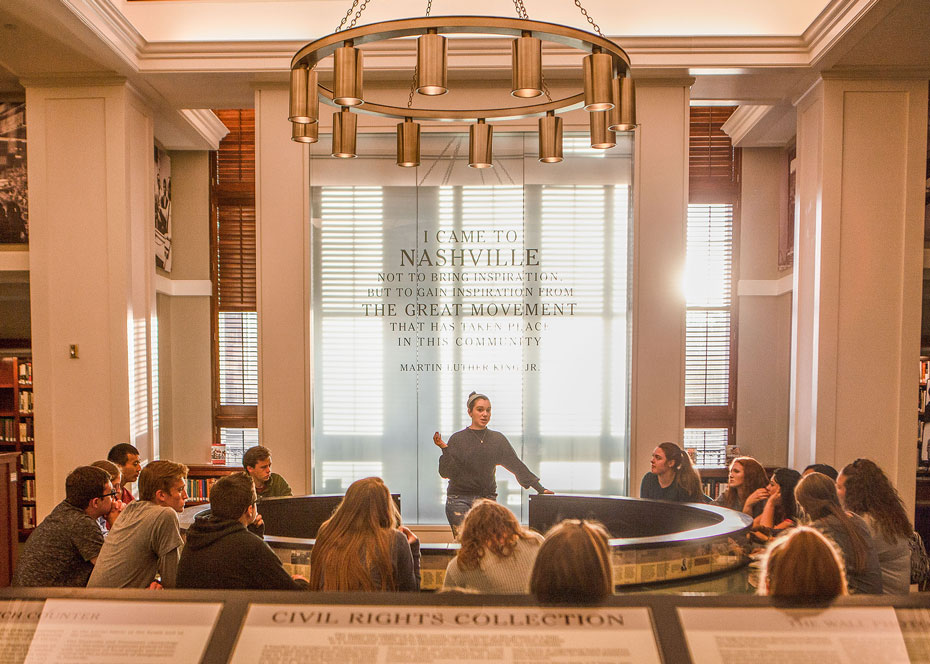 When OneLife Institute first came to Southern Wesleyan University, site director Matt Hunter glibly stated "We're building the airplane while we're flying it."
Anna Tabor, residence leader at OneLife, added, "Now we're furnishing the airplane."
OneLife, a gap year program based in Pennsylvania and founded by Peter Sullivan at Lancaster, branched out in 2017 to establish a site at Southern Wesleyan. OneLife is dedicated to helping students gain focus while deepening in them an awareness of a calling into a particular career and a deeper relationship with God.
Last year, OneLife at SWU started with a dozen students. This past fall, the number enrolling in OneLife nearly doubled. Tabor says this year's OneLife class has students from Puerto Rico to Alaska and "many places in between."
When asked about specific OneLife experiences through travels and interactions, Hunter and Tabor were somewhat hesitant about divulging too many details, maintaining the importance of an element of surprise for OneLifers – letting them discover serendipitous opportunities to help them bring God's calling into focus.
For Aeryn Zimmerman of Port Alsworth, Alaska, OneLife has guided her through the difficult process of surrendering her own desires to find a true purpose in life.
"With a belt of relational tools and leaders to guide us, OneLife is an extraordinary place to build relationships with fellow children of God that our eyes are normally closed to," Zimmerman said.
OneLifers experience other cultures without leaving the country. On a trip to Clarkston, an Atlanta suburb that has the largest per capita refugee population of any town in the U.S., OneLifers worked with the organization Friends of Refugees to offer assistance in a community garden and other areas.
Day-to-day life as a OneLifer is a different type of learning experience. Instead of being connected to their phones, tablets and laptops much of the week, OneLifers learn about "connecting belief to behavior" raising intercultural awareness in settings that range from practical life skills classes like personal finance, to informal training in cooking and auto maintenance to backpacking to engaging with people the streets of Denver or Nashville and even visiting Israel in the spring.
In Nashville, Hunter reconnected with an old acquaintance, Matt Odmark, a member of the Christian band Jars of Clay, to help facilitate OneLife's connections with the music and non-profit scene.
"All of his bandmates were in the same area and we had a chance to talk with each of them – sort of like 'life after stardom,' how they've grown up and are continuing to follow Jesus with new vocations," said Hunter. While in Nashville, OneLifers also saw a part of life in Nashville that's out of the spotlight, riding a city bus to observe people living and working there and also the city's homeless population.
In February, OneLifers will travel to the Center for Play and Exploration in Pittsburgh, Pa., to consult with churches, nonprofits and corporations while exploring the biblical theology of creativity. They will also experience Jubilee, a large gathering of college students learning to integrate faith into every area of life. In March, biblical landmarks will come to life during a trip to Israel.
"Every trip we take brings me into more intimacy with God, and every teach-back week deepens my understanding of who He is and how I can apply what I've learned," said OneLifer Patience Weaver of Corbin City, N.J.
By late April, conversations intensify about next steps as OneLifers prepare for life beyond a year of life in a structured community.
"The month of April in a lot of ways is thinking about life after OneLife," said Hunter. "How do they transition to what's next?"
"The big conversation they are having is about vocation. When you're in a situation where it's uncomfortable, the tendency is on meeting your own needs. One of the things we try to emphasize is 'how can you help other people thrive?' When everyone is focused on everyone thriving, everyone thrives," Hunter said. "Every year, OneLife is attempting to forge a nine-month community of students who learn together to 'seek first His Kingdom and His Righteousness' for the rest of their lives."
OneLifer Wyatt Hill of Suwanee, Ga., has been able to focus in on potential career choices best suited to his own strengths.
"I'm quiet, logical, and introverted, so that became clear after all the self-awareness tests we've taken, and that has helped me target specifically what I'm best suited for," Hill said. "OneLife helped me realize with clarity the difference between calling and career."
For details about OneLife at Southern Wesleyan, visit swu.edu/onelife.
Southern Wesleyan University is a Christ-centered, student-focused, faith-filled community that offers inventive learning experiences. The university endeavors to prepare its students to be dedicated scholars and servant-leaders who impact the world for Christ. At the same time, it's Southern Wesleyan's desire to practice contagious generosity within the surrounding community. For details about degree programs, go online to swu.edu.
Follow SWU:
https://www.facebook.com/southernwesleyan/
http://www.twitter.com/SWU_edu