OneLife at SWU graduates 23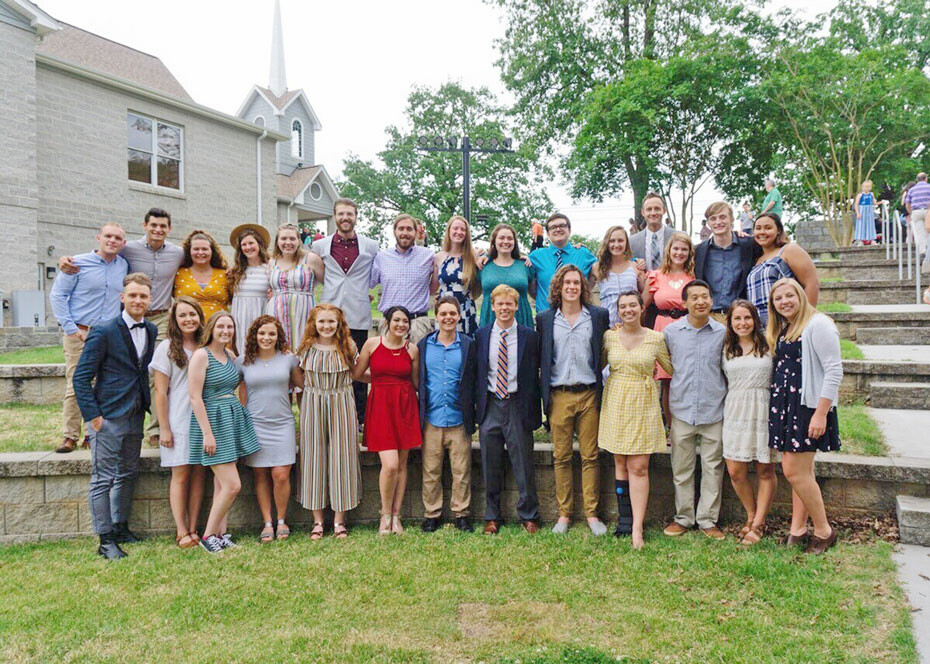 CENTRAL, S.C. – OneLife Institute at Southern Wesleyan University held a graduation ceremony May 4 at ALIVE Chapel, located in the Nicholson-Mitchell Christian Ministry Center.
Graduates are:
Mentone, Ala.: Breanna Blalock, Caitlyn Collins
Port Alsworth, Alaska: Aeryn Zimmerman
Seaford, Del.: Abigail Johnson
Byron, Ga.: Sierra Nave
Suwannee, Ga.: Wyatt Hill
Detroit, Mich.: Jared Banks
Fayetteville, N.C.: Hosanna Bell
Hickory, N.C. Briggs Shealy
Corbin City, N.J.: Patience Weaver
Bradford, N.Y.: Meagan Matwiejow
Las Vegas, Nev.: Noah Morgan
Ashland, Ohio: Maddy Lessig
Canfield, Ohio: Kelly Shannon
Doylestown, Pa.: Thomas Michael
Scranton, Pa.: Joshua Davis
State College, Pa.: Natalia Ferrer
Boiling Springs, S.C.: Clayton Lancaster
Chapin, S.C.: Smiley Campbell
Greenville, S.C.: Katie Griffith, Adriana Reichard, Hali Wyatt
Six Mile, S.C.: Jonathan Seigler
Details about OneLife at Southern Wesleyan University can be found at swu.edu/onelife.
Southern Wesleyan University is a Christ-centered, student-focused, faith-filled community that offers inventive learning experiences. The university endeavors to prepare its students to be dedicated scholars and servant-leaders who impact the world for Christ. At the same time, it's Southern Wesleyan's desire to practice contagious generosity within the surrounding community. For details about degree programs, go online to swu.edu.
Follow SWU:
https://www.facebook.com/southernwesleyan/
http://www.twitter.com/SWU_edu