Passion for helping children drives Edgar to pursue education career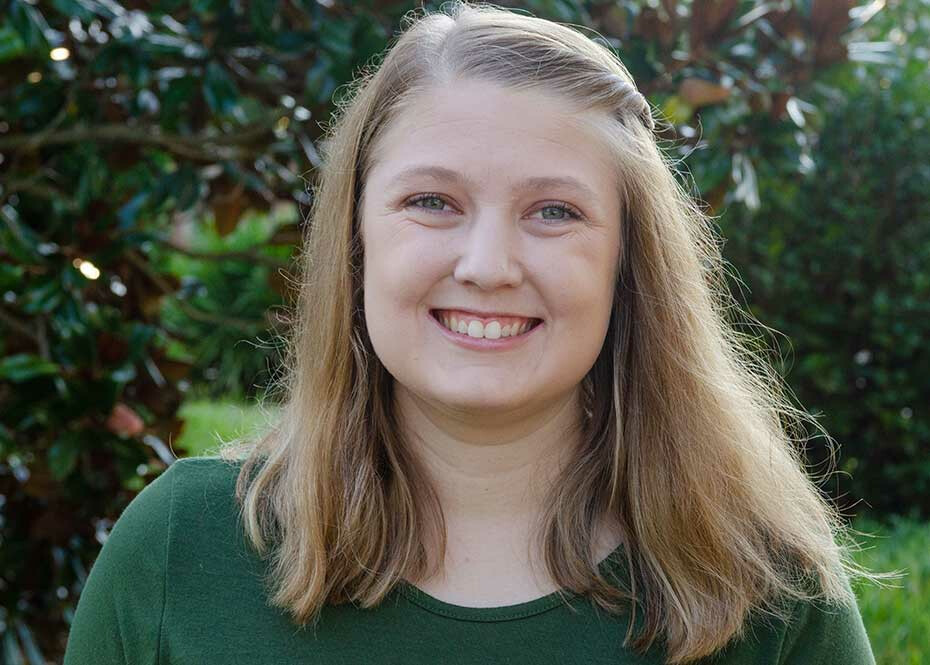 Ashli Edgar didn't really want to be a teacher.
But as she sat in a second-grade classroom she was visiting, she fell in love with the idea and realized that she didn't want to leave.
"I wanted to come back every day," said Edgar, an Early Childhood Education major at Southern Wesleyan University.
It was a few years ago that Edgar's love for helping people first led her into nursing, then into work as a paramedic.
Edgar knew she would need to go to college to prepare herself for teaching, but she didn't want to take four more years to do it. Looking at education programs at various colleges, she found that none of her credits earned at technical college would transfer, until she approached Southern Wesleyan.
"When I came to SWU, every door opened. When my transcript came in, most of my classes transferred in," she said, adding that financial aid came into place and her professors at Southern Wesleyan understood her situation.
Having seen all kinds of home environments, Edgar feels her prior experiences as a first responder will help her as she helps children who find themselves in difficult circumstances.
"I've been in the homes. I have seen the outside part of their lives, and that's something that a lot of teachers can't say – that they have been into a home where the family either has no food or has none of the necessities they need for everyday life, or if their parents are addicted to drugs and alcohol and what that environment looks like for that child," Edgar said.
Edgar appreciates the caring attention she gets from professors, even when they ask her how her day is going. This extends beyond the education faculty to other faculty in other departments.
"All of the professors, especially here in the education department, have gone above and beyond," said Edgar, noting that during a holiday she had a question about an assignment and emailed her professor, who didn't hesitate to call her back to provide assistance.
"She made sure I knew what I was supposed to do and how to do it correctly. Being a holiday, she didn't have to do that. She could've just said we'll discuss it tomorrow or we'll do it later, but for her to email me back and say 'call me right now, we'll get this figured out – that's something I never experienced at any college before," Edgar said.
"Even with my Bible classes or whatever else, those professors care just as much. I see them on campus and they still know my name. 'Hey Ashli, how is your semester going?' And they don't seem to be doing it just to be kind, they seem to be doing it just because they genuinely care."
Edgar hopes to someday become a principal.
Southern Wesleyan University is a Christ-centered, student-focused learning community devoted to transforming lives by challenging students to be dedicated scholars and servant-leaders who impact the world for Christ. For details about degree programs, go online to swu.edu.
Follow SWU:
https://www.facebook.com/southernwesleyan/
http://www.twitter.com/SWU_edu
http://pinterest.com/swuedu/
http://instagram.com/swu_edu