Phaup Holiness Emphasis Series at SWU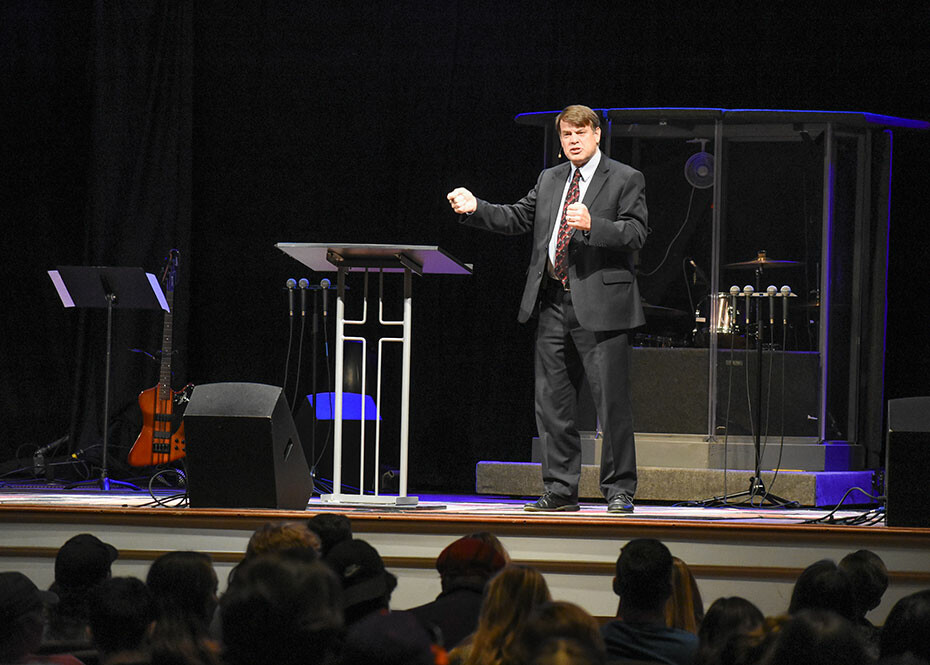 Dr. Ken Schenck was speaker for the B.H and Dorothy Phaup Holiness Emphasis Series Oct. 29-31 at Southern Wesleyan University. In a series of lectures, Schenck addressed an audience composed mostly of students, challenging them not to withhold any areas of their lives from God and encouraging a reliance on the Holy Spirit for strength to do so. Schenck is Dean of the School of Theology and Ministry at Indiana Wesleyan University and Professor of New Testament. He was the founding dean of Wesley Seminary. The Phaup Holiness Emphasis series is named for B.H. and Dorothy Phaup, who for 50 years ministered together in The Wesleyan Church.
Southern Wesleyan University is a Christ-centered, student-focused, faith-filled community that offers inventive learning experiences. The university endeavors to prepare its students to be dedicated scholars and servant-leaders who impact the world for Christ. At the same time, it's Southern Wesleyan's desire to practice contagious generosity within the surrounding community. For details about degree programs, go online to swu.edu.
Follow SWU:
https://www.facebook.com/southernwesleyan/
http://www.twitter.com/SWU_edu