Second Southern Sporting Clay Classic benefits SWU students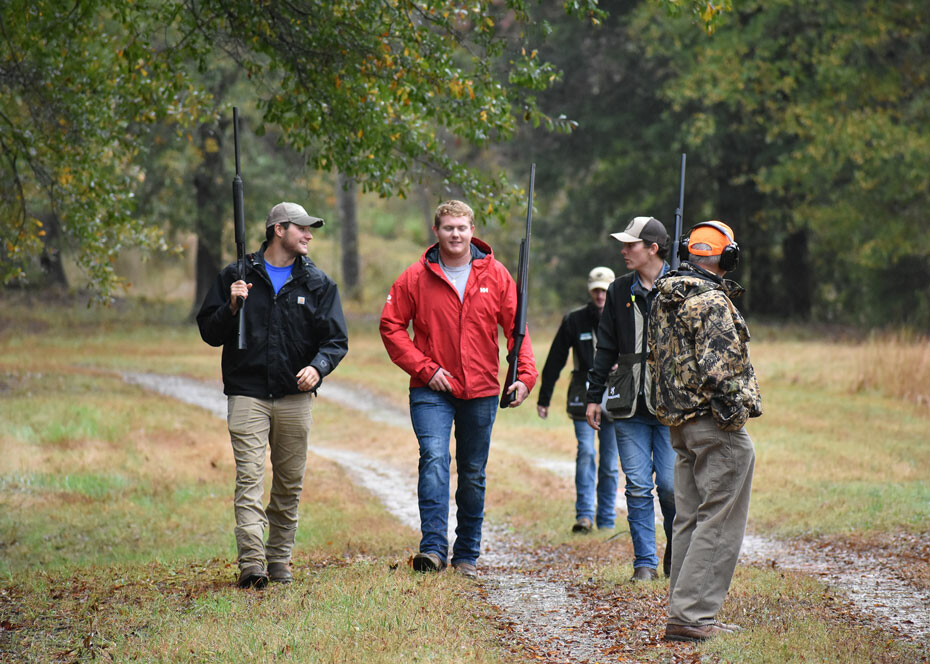 Southern Wesleyan University's second annual Southern Sporting Clay Classic took place Nov. 9 at Evergreen Plantation in Starr.
Funds raised from the Southern Sporting Clay Classic will enhance inventive learning opportunities for Southern Wesleyan students through student scholarships.
There were 60 participants enjoying an afternoon of clay shooting on three courses at Evergreen Plantation in Starr. The courses included a competition course and two "fun" shoots where shooters enjoyed a variety of shots from a covered bridge and an open field.
Concluding the event was a time to enjoy oyster appetizers, followed by a Southern Lowcountry Boil dinner.
This year's dinner speaker was Lt. Col. Gary Nelson, USAF (Ret.) who served as the lead pilot for Air Force One during the presidencies of George Bush Sr. and Bill Clinton.
After many years serving as an Air Force pilot, Nelson was given the duty of piloting high-level government officials, which ultimately led to his selection as one few pilots who were assigned to Air Force One.
"In those five years I did approximately 500 missions transporting the president throughout the world and throughout the United States," Nelson said, adding that he also was assigned to a backup Boeing 747 that was used when the other aircraft had to be serviced.
Nelson shared about a time when he was piloting President Bush home to Houston at the end of his presidency and recalled how the former president passed around a Bible during the flight for all of the crew members to sign and write messages.
Nelson also recalled a later time as a pilot for UPS, he made the decision to read the Bible from cover to cover.
"I was flying across the North Atlantic at night. There was nothing below us but dark water. There was no moon. It was a beautiful night for stars. It was just God's creation unfolding quickly around us, and I decided right then 'if you still doubt a God when you can see something like this, then you'll never be changed.'"
"We're thankful to the many participants who braved the rainy and cold weather to support this year's Southern Sporting Clay Classic and for our sponsors who believe in our vision of raising funds for student scholarships and support the event so generously," said Tony Payne, Southern Wesleyan's associate vice president for development.
Event sponsors were John Ross Insurance Agency – Presenting Sponsor; Sportsman's Warehouse – Event Sponsor; Carolina's Wealth Management, Grady's Great Outdoors and Blue Ridge Electric Cooperative – Platinum sponsors; and the many others who made the event a success.
The Southern Sporting Clay Classic will return Nov. 8, 2019. For details, contact Tony Payne at (864) 644-5014, or email .
Southern Wesleyan University is a Christ-centered, student-focused, faith-filled community that offers inventive learning experiences. The university endeavors to prepare its students to be dedicated scholars and servant-leaders who impact the world for Christ. At the same time, it's Southern Wesleyan's desire to practice contagious generosity within the surrounding community. For details about degree programs, go online to swu.edu.
Follow SWU:
https://www.facebook.com/southernwesleyan/
http://www.twitter.com/SWU_edu