Service a part of SWU student's lifestyle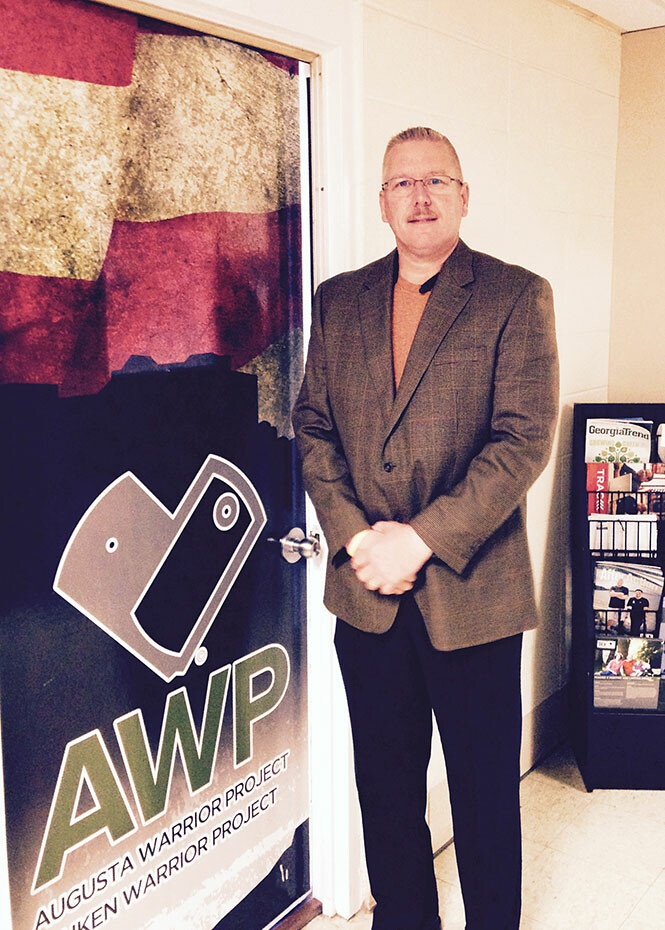 Prendergast with Angie, a girl he met while on a mission trip to the Dominican Republic.
Prendergast, director of veteran outreach services for the Augusta Warrior Project, served in the U.S. Army from 1979 to 2005 and retired as a Sergeant Major. A native of Pennsylvania, Prendergast initially wanted to follow his father and grandfather's footsteps and become a coal miner, but he decided instead to join the military because of his desire to serve his country. His inspiration comes in part from his great-uncle, Thomas J. Prendergast, who was killed in World War I and had an American Legion Post in Republic, Pa., named for him.
When he was working as an EMT, Prendergast would notice Southern Wesleyan's North Augusta learning center at 802 East Martintown Rd. as he rode by in his ambulance.
"Ultimately, I discussed SWU with AWP's Education Advocate, Al Steele, who is a work colleague of mine and decided that I would contact SWU for further information about the MSM program," he said. Prendergast also learned about Southern Wesleyan from someone he knew who recently graduated from the MSM program.
Prendergast was impressed with a learning environment that provided a Christian worldview from a management perspective. Also, the format and convenience of the 18-month MSM program appealed to him.
"The program, while demanding, fit my lifestyle in being able to balance family responsibilities, work and course requirements," he said.
Prendergast's family shares a passion for serving others, whether it's sharing a smile, becoming involved in community projects or going on a mission trip. He and his wife Elena, who is currently pursuing her doctorate degree as a family nurse practitioner, have gone on medical and construction mission trips to the Dominican Republic. Prendergast traveled to New York for three weeks as an EMT to help during Hurricane Sandy. One of their three children, a high school senior soon to graduate, plans to go on a teaching mission to Zambia for a month.
"We purpose to make serving a part of our lifestyle; it is a core family value," he said.
As a military friendly university, Southern Wesleyan works closely with veterans to ensure that they take advantage of VA benefits available to them. The university also offers discounts to active-duty military personnel.
For details about discounts and other benefits Southern Wesleyan offers to military personnel, contact Donna Pittman at (864) 644-5536 or email .
With regional education centers conveniently located across South Carolina, as well as fully online programs for select degrees, Southern Wesleyan University is a Christ-centered, student-focused learning community devoted to transforming lives by challenging students to be dedicated scholars and servant-leaders who impact the world for Christ. For details about degree programs, visit swu.edu.