Sestito preparing for global role in health care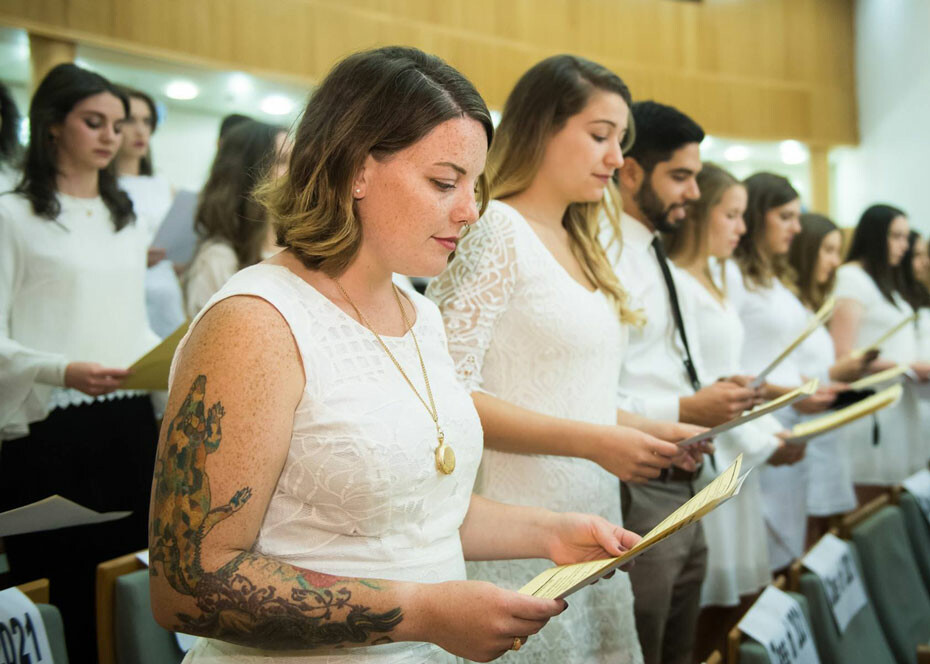 As she continues her second year at the Medical School for International Health, a four-year MD program at Ben Gurion University in Israel, Stephanie Sestito is pursuing a passion that all people deserve to be treated fairly.
Sestito looks back on many formative experiences she had as a Biology student at Southern Wesleyan University, offering an environment for exploration and professors who made a lasting impact on her life – the late Dr. Susan Rouse, as well as longtime faculty member and former College of Arts and Sciences Dean Dr. Walt Sinnamon.
"Dr. Susan Rouse stands out as someone who has had a lasting impact on my life, both academically and personally. I learned so much from her in her capacity as a professor and research advisor, and in her ability and willingness to make meaningful connections with students outside of class. She was a truly amazing woman, and I'm lucky to have had the chance to learn from her for four years. Dr. Chris Accornero mentored me during my final two years at SWU, and I can honestly say that I wouldn't be the same person without knowing her. Not only did I learn from her about culture and anthropology, I benefited from her wisdom and insight on numerous occasions," she said.
Traveling with a mission team to Haiti in the wake of the tragic 2010 earthquake was pivotal for Sestito.
"I'm so glad that I took that opportunity to expand my worldview. It was a jumping off point for a lot of the things I've done since," she said.
Sestito's plans after graduation are to complete a residence program in the U.S. Her goal is to continue to work in a global health capacity.
"While I see myself working internationally, long term, I think an important thing I've come to believe about 'global health' is that it has more to do with approaching all patients with humility and respect than traveling around the world."
Sestito plans to put her medical degree to work in a meaningful way as she carries out her passion to provide fair and just health care, regardless of gender, religious, socioeconomic or lifestyle differences.
"I'm not sure about the precise direction that goal will take me in, but wherever I end up, that's what I want to be working for," Sestito said. "It's why I decided to become a doctor in the first place."
Southern Wesleyan University is a Christ-centered, student-focused learning community devoted to transforming lives by challenging students to be dedicated scholars and servant-leaders who impact the world for Christ. For details about degree programs, go online to swu.edu.
Follow SWU:
https://www.facebook.com/southernwesleyan/
http://www.twitter.com/SWU_edu
http://pinterest.com/swuedu/
http://instagram.com/swu_edu