Showstopper Spectacular September 27 and 28 at SWU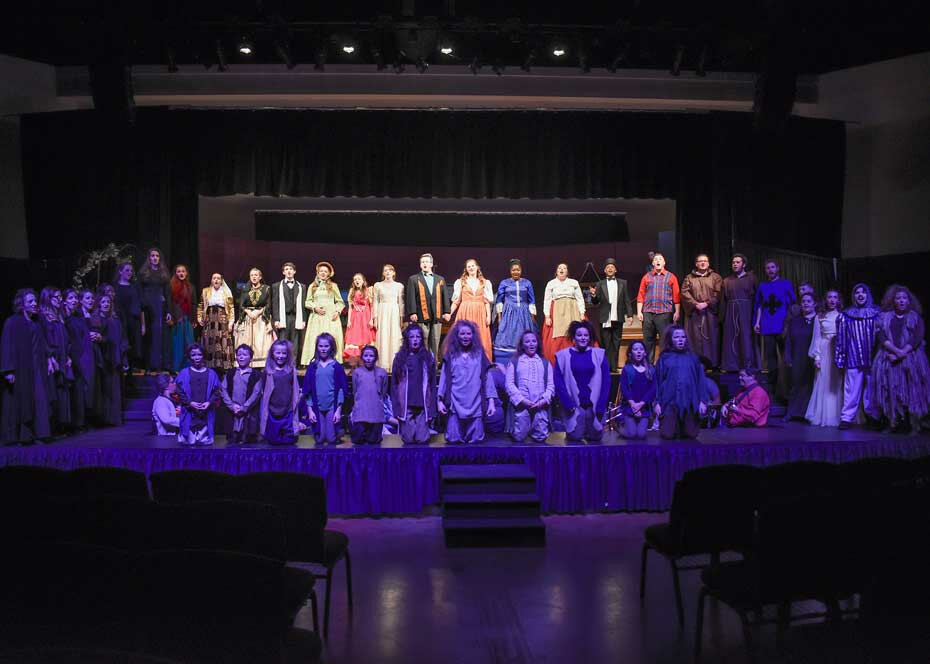 Show Tunes will fill the air Sept. 27 and 28 as Southern Wesleyan University presents the Showstopper Spectacular Dessert Theatre, starting at 7 p.m. in Newton Hobson Chapel and Fine Arts Center Auditorium.
"Showstopper Spectacular" is a musical revue featuring musical numbers from various Broadway shows such as "Mary Poppins," "The Sound of Music" and "Sister Act." A talented cast of singers includes current Southern Wesleyan students and community members. There will be a dessert and beverage buffet to enjoy during intermission. The event is free to attend but donations are encouraged. Money raised will go to benefit the university's spring musical.
There will be two performances on Friday and Saturday, September 27 and 28 at 7:00 p.m. This event will be sponsored by Southern Wesleyan University's Homecoming, Day Music Services and Lowcountry Surgical Associates, P.A.
For details on the Showstopper Spectacular, contact the university's Fine Arts Division at (864) 644-5408 or visit swu.edu/finearts. For details about all Homecoming activities, visit swu.edu/homecoming or call (864) 644-5006.
Southern Wesleyan University is a Christ-centered, student-focused learning community devoted to transforming lives by challenging students to be dedicated scholars and servant-leaders who impact the world for Christ. For details about degree programs, go online to swu.edu.
Follow SWU:
https://www.facebook.com/southernwesleyan/
http://www.twitter.com/SWU_edu
http://pinterest.com/swuedu/
http://instagram.com/swu_edu