Southern, Conner awarded SCICU research grants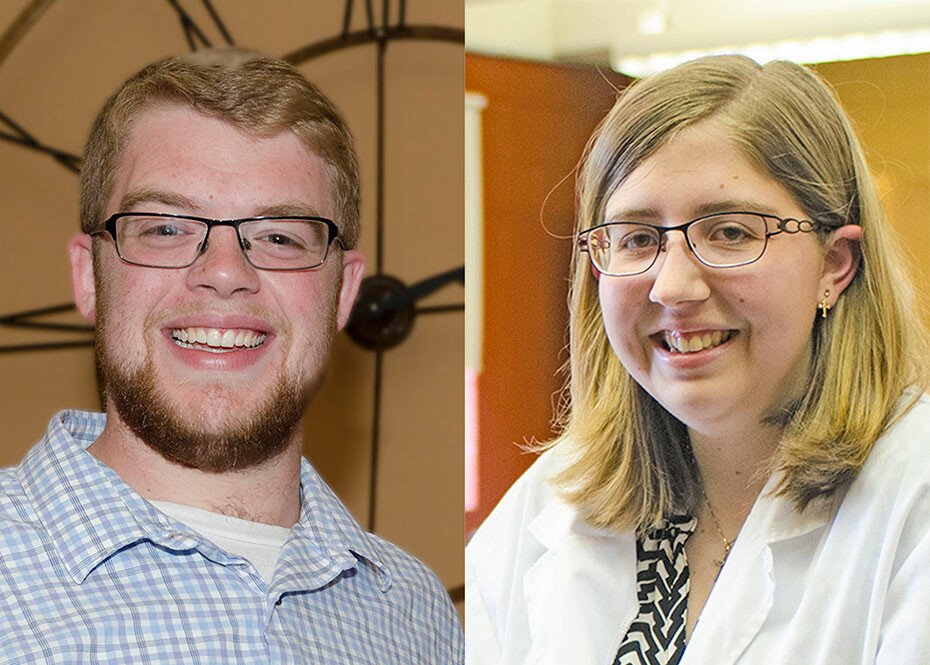 Two Southern Wesleyan University honors students received student/faculty research grants.
South Carolina Independent Colleges and Universities (SCICU) awarded grants to Caleb Southern, a History major from Statesville, N.C.; and Andrea Conner, a Chemistry major from Clover.
Southern's project takes a look at the leadership of Jefferson Davis within the Confederate Executive Cabinet. His research will examine Davis's leadership among his cabinet officers and compare it to the existing scholarship on Lincoln's leadership within the Union Cabinet. He feels his research can open a discussion about the Cabinet System, an often misunderstood facet of the United States government. Southern will travel to Rice University in Houston to view Davis' papers in an archive there. He will also travel to Biloxi, Miss., visit the Library of Congress in Washington, D.C., to view their Confederate Government papers and make a final stop in Richmond, Va. In addition to SCICU funding, Southern also received a thousand dollars from South Carolina Humanities.
Conner will study the order of application of both a topical steroid and an emollient in the treatment of Atopic Dermatitis, a skin condition growing in prevalence in industrialized countries. Because of this trend, Conner says it's important to make treatment as efficient as possible for this skin disease, for which there is no known cure. This summer she will sensitize mice to give atopic-like skin lesions. Once sensitized she will have four groups: a control group receiving no treatment, a group treated with Hydrocortisone cream only, a group treated with Hydrocortisone cream then Cetaphil, and a group treated with Cetaphil then Hydrocortisone cream. During this two - week treatment, Conner will collect blood samples and test to see if using two creams in
a particular order makes a difference in the treatment efficacy.
The grants being provided through South Carolina Independent Colleges and Universities (SCICU), divide $4,500 among two research projects. The purpose of this program is to engage students in professionally guided primary research, which will develop critical thinking, inquiry and communication skills.
The student grant recipients will present their findings at the Research Symposium to be held during the first quarter of 2018.
Southern Wesleyan University is a Christ-centered, student-focused learning community devoted to transforming lives by challenging students to be dedicated scholars and servant-leaders who impact the world for Christ. For details about degree programs, go online to swu.edu.
Follow SWU:
http://www.facebook.com/southernwesleyanuniversity.central
http://www.twitter.com/SWU_edu