Southern Wesleyan Announces Addition of Women's Triathlon For 2016-17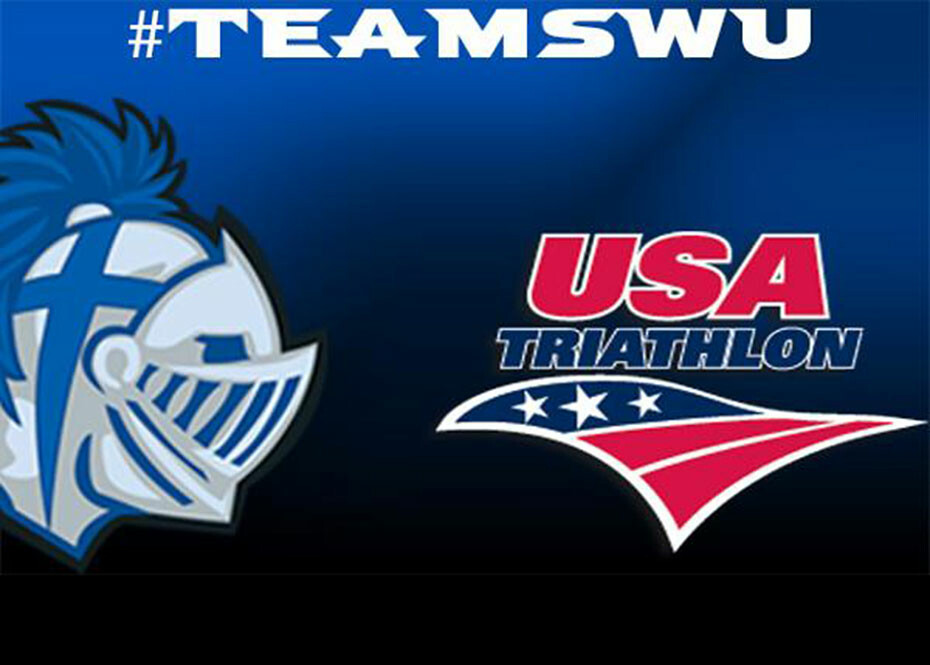 The Board of Trustees of Southern Wesleyan University has approved the addition of women's triathlon as an intercollegiate sport for the 2016-17 school year.
"Southern Wesleyan and Warrior Athletics is excited to announce women's triathlon as our 19th varsity sport," said Warriors Director of Athletics Chris Williams. "The addition of women's triathlon at SWU gives our female student-athletes another opportunity to participate and compete within our athletics department. It also helps to promote and grow the sport of triathlon within our conference as well as within college athletics across the country. The addition of this sport continues to enhance our university strategic plan to use athletics as a tool to reach students interested in a Christ centered experience. Finally, women's triathlon will continue to strengthen our partnerships within our local community."
Women's triathlon is considered to be an emerging sport by the NCAA. An emerging sport is a sanctioned sport by the NCAA, but the NCAA does not host championships for the sport. The collegiate championships are sponsored by USA Triathlon and were held in Clemson this past spring.
USA Triathlon announced in December 2015 the $2.6 million USA Triathlon Women's Triathlon Emerging Sport Grant. This grant is distributed to selected NCAA membership institutions to develop, implement, grow and sustain varsity women's triathlon programs at the NCAA level. Southern Wesleyan was one of the schools selected to receive this grant to help initiate the recruiting in the 2016-17 school year and grow the sport going through the 2018-19 school year.
"We're thrilled to welcome Southern Wesleyan University as the latest recipient of our Women's Triathlon Emerging Sport Grant," said USA Triathlon CEO Rob Urbach. "This financial commitment is unprecedented for NCAA Emerging Sports, and programs like Southern Wesleyan are among the first to fully support varsity programs, which will increase the opportunities available to female college students who want to pursue triathlon while receiving a top-level education."
"In partnership with USA Triathlon, we are proud to be the recipients of a three-year grant to support this emerging sport," added Williams.
The Warriors will join Belmont Abbey as the second Conference Carolinas school to sponsor the sport. They will be one of seven NCAA Division II schools and one of 13 NCAA schools to offer the sport as a varsity sport.
A search will begin immediately to hire a coach for the upcoming 2016-17 school year. They will recruit for the 2016-17 school year with the team beginning competition in the 2017-18 school year.