Southern Wesleyan University offering online Doctor of Education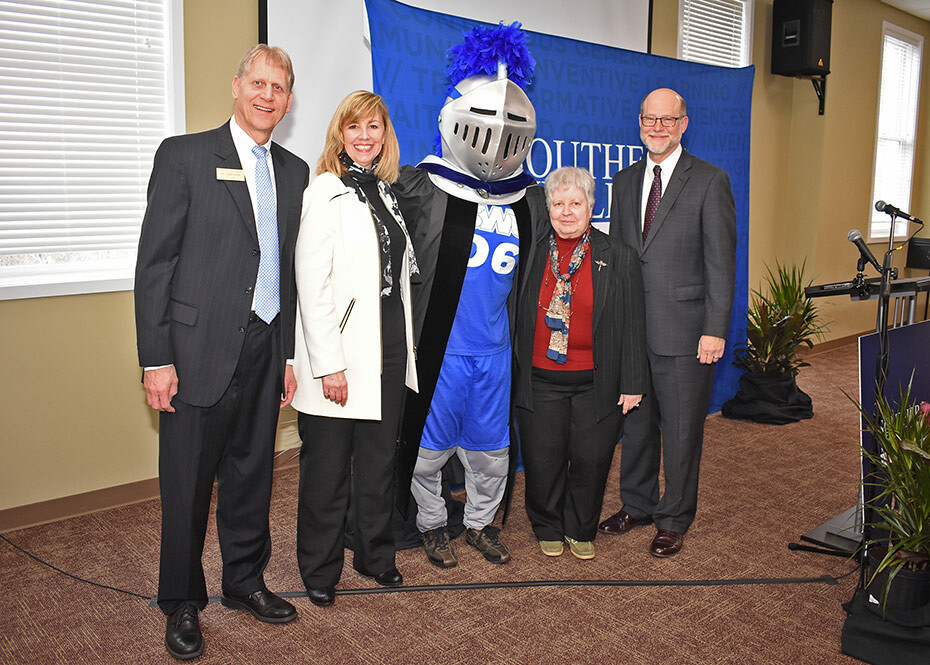 Southern Wesleyan University received approval by the Southern Association of Colleges and Schools Commission on Colleges (SACSCOC) to offer the Doctor of Education (Ed.D.) degree in Curriculum and Assessment.
While most Ed.D. degrees at the doctoral level concentrate on leadership or curriculum and instruction, there are few such programs in the nation that concentrate on assessment as a foundational theme of the degree. Southern Wesleyan saw a need to place an emphasis on assessment, which was identified as essential for educators in today's and tomorrow's outcomes-based climate.
Southern Wesleyan's President, Dr. Todd Voss, praised the university's education faculty, saying "The thorough and creative work of our faculty in our School of Education has produced a landmark program that has the potential to change the eventual outcomes of education nationwide. As our first doctoral program, we could not have found a better niche to start this doctoral level expansion journey as Southern Wesleyan grows our relevant and cost effective platform of degrees. As we say quite often at SWU, this will change everything!"
"The Ed.D. program is intended for educators in K-12 and higher education; however, the way we have designed the courses and the program will make them suitable for those who are working in nonprofit organizations and church-based ministries," said Dr. Paul Shotsberger, founding director for the new doctoral program. "The Ed.D. program is intended to produce experts in curriculum and assessment who can work in education and in nonprofit environments in order to improve institutional and program effectiveness."
This Ed.D. prepares professionals for high-stakes careers in nonprofit professions, technical colleges, universities, public and private K-12 institutions, providing critical and highly desired institutional accountability.
Unlike many doctoral programs where learners are expected to complete all courses prior to beginning their dissertation, Southern Wesleyan Ed.D. students will begin the dissertation process at the start of their program of study as the dissertation is integrated into important aspects of the program. In research courses and residencies, individuals will establish milestones and will receive faculty advisement to allow for seamless progression through dissertation development, research and defense.
While almost all courses are offered fully online, students are required to be on campus for a one-week residency course during three summers. According to Shotsberger, the residencies will allow students face time with their professors as they plan and work on their dissertations. Each one-week residency will include classes and other curriculum activities focused around developing the student's dissertation.
"We feel that this is a stronger model that will help candidates, especially those working fulltime, to finish their dissertations and their program in a timely manner," said Shotsberger.
"Southern Wesleyan University School of Education adopts as a framework providing quality education to its graduates with preparation in a 'Christian Ethic of Care.' There is a looming crisis in education where existing leadership is approaching retirement," said Dr. Sandra McLendon, dean of Southern Wesleyan's School of Education. "To help foster training for new ethical, Christian leaders, the first course in all of the School of Education's graduate programs is a model for the rest of the curriculum on what Christian leadership could look like."
Southern Wesleyan University is a Christ-centered, student-focused, faith-filled community that offers inventive learning experiences. The university endeavors to prepare its students to be dedicated scholars and servant-leaders who impact the world for Christ. At the same time, it's Southern Wesleyan's desire to practice contagious generosity within the surrounding community. For details about degree programs, go online to swu.edu.
Follow SWU:
https://www.facebook.com/southernwesleyan/
http://www.twitter.com/SWU_edu
http://pinterest.com/swuedu/
http://instagram.com/swu_edu