Southern Wesleyan University plans Pre-Pharmacy major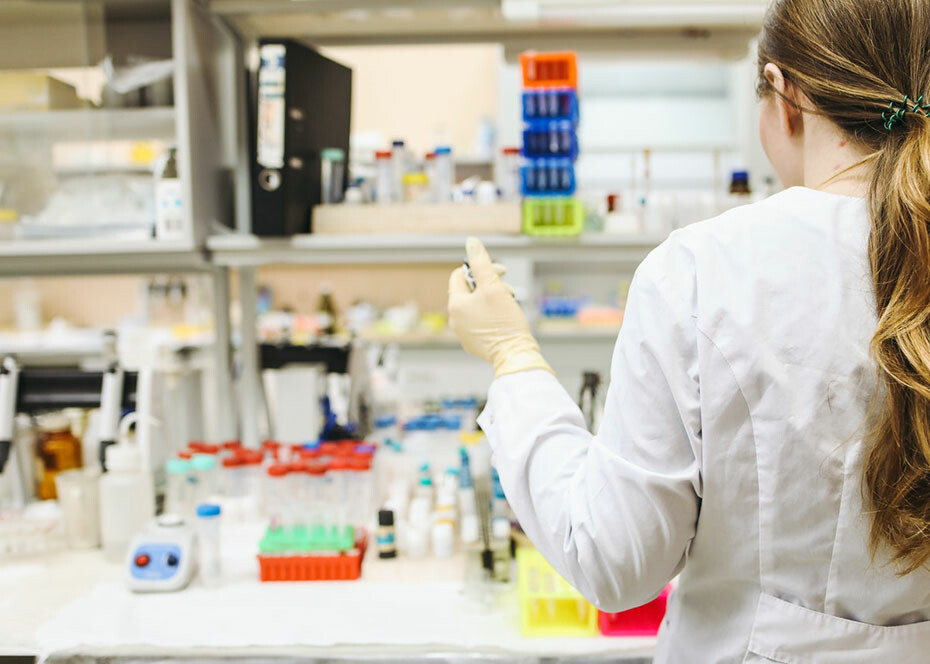 The Southern Wesleyan University Division of Science plans to offer a BS in Pre-Pharmacy this fall.
"We are excited to add Pre-Pharmacy in the Division of Science. Our Pre-Medical/ Pre-Dental graduates have experienced great success in being accepted to and excelling in their professional training. While several of our alumni have completed a Doctorate in Pharmacy, we believe adding this major will provide additional opportunities for incoming students to prepare for this rewarding career option," said Dr. Staci Johnson, chair of Southern Wesleyan's Division of Science.
Many Southern Wesleyan graduates feel that the university's Division of Science prepared them well for pharmacy school.
Bryan Werner, a 2009 Southern Wesleyan Biology graduate who went on to the Presbyterian College School of Pharmacy, feels he entered the pharmacy program well prepared. Werner, a licensed doctor of pharmacy, benefited from curriculum that included chemistry, medical terminology, genetics, and cellular biology, and faculty who encouraged students to dig deep into various medical disciplines by critiquing medical journals – not just viewing researchers' findings, but gaining an understanding of how there might be different approaches to solving a problem. Werner feels the public has a limited understanding of what pharmacists do and wants those considering the profession to see the full picture.
"Everyone believes that a Pharmacist only licks, sticks and pours; but in all honesty, we are trained now like most medical doctors, clinically speaking," Werner said. "Outside of hospitals and retail, pharmacists are found working for the FDA, CDC, Army, Marines, Indian Healthcare on reservations, drug sales, and also directly in the manufacturing."
Werner is excited that Southern Wesleyan is offering a Pharmacy major, and hopes that students enrolling in the new program will discover the many niches that exist in pharmacy work.
Pharmacist Katie Haynes of Avita Pharmacy, a 2010 Biology graduate, appreciates how Southern Wesleyan's science faculty had an excellent understanding of the pharmacy field, tailoring her program for success in pharmacy school.
"I learned how to think critically and how to network, which I believe are two of the most important skills you can take with you into the pharmacy world," Haynes said. "Not only did I learn the essential tools needed for survival in pharmacy work, I also immensely enjoyed my time at SWU. I cherish the friendships and memories that I made while I was there. I am excited to hear about the pre pharmacy program that is coming to SWU. I have no doubt that it will be top notch and will prepare students not only for a life in the small world of pharmacy, but also for this giant world of uncertainty."
"This is a real opportunity to attract students who like the premedical area and chemistry to do a pre-pharmacy degree and has all the courses necessary for the pre-requisites for the vast majority of graduate programs in pharmacy," said Dr. Walt Sinnamon, professor of biology at Southern Wesleyan. Sinnamon noted that many graduates of Southern Wesleyan's Division of Science have been accepted in pharmacy schools at institutions including MUSC, the University of South Carolina, Presbyterian College and Campbell University.
The pharmacy curriculum will include required courses in Chemistry, Biochemistry, General Biology, Microbiology, General Physiology and a capstone project.
For details about the Pre-Pharmacy degree, contact Southern Wesleyan University at 877-644-5556 or visit www.swu.edu.
Southern Wesleyan University is a Christ-centered, student-focused learning community devoted to transforming lives by challenging students to be dedicated scholars and servant-leaders who impact the world for Christ. For details about degree programs, go online to swu.edu.
Follow SWU:
https://www.facebook.com/southernwesleyan/
http://www.twitter.com/SWU_edu
http://pinterest.com/swuedu/
http://instagram.com/swu_edu