Southern Wesleyan University to honor military Nov. 13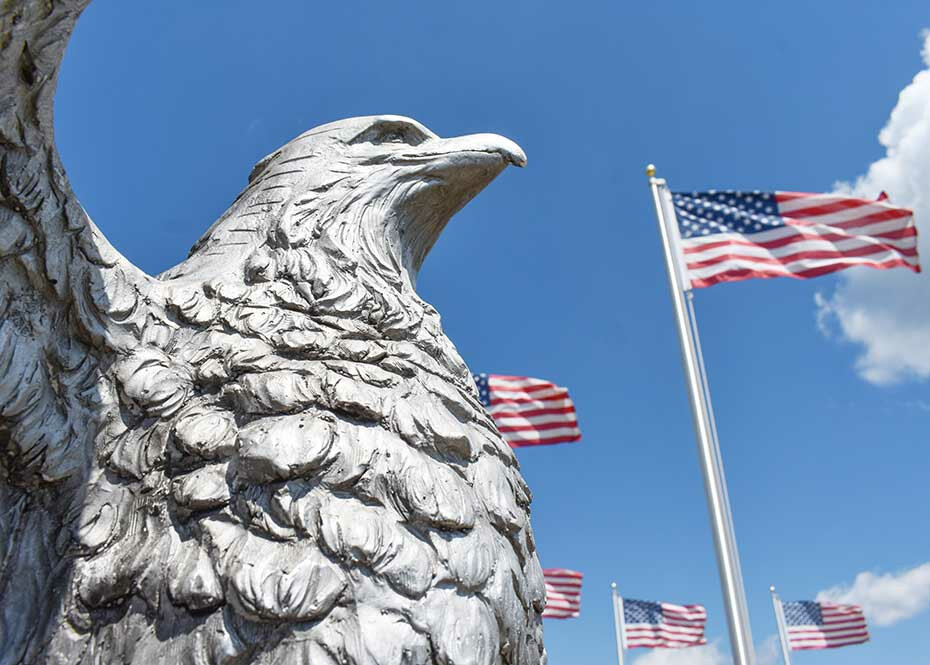 Southern Wesleyan University wants to recognize the service and sacrifice of those who put on the uniform for all branches of the U.S. military, and is inviting veterans and their family members to a military appreciation event Nov. 13 at the Central campus.
At 10 a.m., the public is invited to a chapel honoring our veterans and currently serving military personnel in the auditorium of Newton Hobson Chapel and Fine Arts Center, 737 Wesleyan Drive.
At 11 a.m. doors will open for an invitation-only military appreciation luncheon for veterans and family members, taking place at The Founders, in the lower level of the University Dining Commons, 120 Childs St., on the Central campus.
Speaking at the chapel will be CH (LTC) Norris Darden, senior chaplain for the South Carolina Military Department. Darden joined the army in 1983 and was a member of the 23rd Infantry Regiment, serving four years as an enlisted soldier. In 2005 he joined the South Carolina National Guard and was assigned to the 163rd Support Battalion as Battalion Chaplain. The Unit was deployed to Afghanistan in 2007 and he served as battalion chaplain for the 118th Infantry Regiment and the 201st ARSIC-C Corps. In 2012 he was awarded the Honorable Order of Titus for his work as an observer/controller trainer for service members preparing for deployment to Afghanistan and Iraq.
Darden was called into the ministry in 1979 and was ordained a Baptist minister at Bennett Union Missionary Baptist Church in Jesup, Ga. in 1986. In 1993 he organized the New Generation Full Gospel Baptist Church in Savannah, Ga., where he currently serves as senior pastor. Darden has earned numerous degrees, awards and commendations and made great strides in the pursuit of Christian education. Norris and his wife Joann have five children and six grandchildren.
The luncheon speaker is U.S. Army Brigadier General Jeff Jones, Deputy Adjutant General for the South Carolina Military Department.
Jones enlisted in the South Carolina Army National Guard in 1985. He was commissioned a Second Lieutenant in 1987. In 2002, Jones served as Operations Officer (S-3), 4-178th Field Artillery and was also Assistant S-3, 151st Field Artillery Brigade. In 2004, Jones' battalion deployed in support of Operation Iraqi Freedom. Upon redeploying, he was assigned as Executive Officer, 51st RAOC.
In 2007, Jones was promoted to Lieutenant Colonel and served as Battalion Commander, 1-178th Field Artillery. In 2009, Jones was assigned as Brigade Executive Officer, 218th Maneuver Enhancement Brigade (MEB) at Charleston. He served as Chief of Staff during the Brigade's mission as Headquarters, Chemical, Biological, Radiological, Nuclear, and High Explosive Consequence Management Response Force (CCMRF), an immediate response asset for U.S. Army NORTHCOM. In 2011 he was assigned as 218th Maneuver Enhancement Brigade Deputy Commander (DCO) and, from 2012 to 2013, deployed to Kosovo as Deputy Commander, Multi-National Battle Group-East (NATO KFOR).
From January 2014 to May of 2017, Jones served as Commander, 218th Maneuver Enhancement Brigade, serving as Joint Task Force Operations, Command and Control, Chemical, Biological, Radiological, and Nuclear Response Element (C2CRE). He also commanded Task Force Defense Support to Civil Authorities (DSCA) operations along the entire South Carolina coast during the 2015 South Carolina Floods and Hurricane Matthew in October of 2016.
Jones is a 1987 graduate of The Citadel and he holds master's degrees from the University of South Carolina and the U.S. Army War College. Among his military awards include the Legion of Merit, the Bronze Star, the Iraq Campaign Medal, and the NATO Medal (KFOR).
Jones resides in Mount Pleasant with his wife, Amanda. They have three children.
This program will include patriotic selections performed by The University Singers and a special recognition for all currently serving military and veterans.
For details and to RSVP for the day's events, contact Tony Payne, associate vice president for development at or call (864) 644-5014. For details about military memorial plaques, contact the university's Advancement Office at (864) 644-5006.
Southern Wesleyan University is a Christ-centered, student-focused learning community devoted to transforming lives by challenging students to be dedicated scholars and servant-leaders who impact the world for Christ. For details about degree programs, go online to swu.edu.
Follow SWU:
https://www.facebook.com/southernwesleyan/
http://www.twitter.com/SWU_edu
http://pinterest.com/swuedu/
http://instagram.com/swu_edu