Southern Wesleyan University to Host 2023 Spring Games for Special Olympics South Carolina Area 13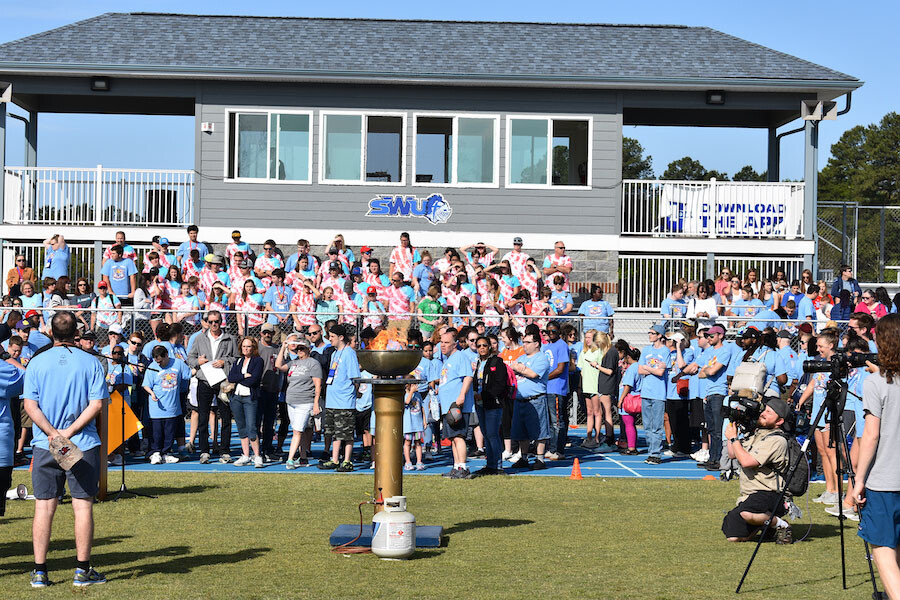 CENTRAL, S.C. – Southern Wesleyan University (SWU) is proud to host the 2023 Spring Games for Special Olympics South Carolina Area 13 on April 21st at the Gilbert Track and Field Complex.
The 2023 Spring Games include athletic events for up to 600 competitors. Competitors aged three and up and at all levels are invited to participate in the Spring Games, which begin with the Motor Activities Training Program (MATP) for athletes who cannot compete in traditional events and include preparation for state and international competition.
Approximately 25 schools and two adult programs from Pickens and Oconee counties will participate. Between 75 and 100 volunteers will participate to run events and assist athletes.
Events include:
500, 100, and 400-meter run
25-meter walk with assistance
50- and 100-meter walk
4 x 100 relays (traditional and unified)
30-meter race and wheelchair slalom
Mini javelin
Running long jump
Standing long jump
Shotput
Event Day Schedule
9:00 a.m.: Athlete line-up
9:30 a.m.: Athlete parade and Opening Ceremonies
10:00 a.m.: Competition begins
Spectator parking is available around the track, and designated parking lots across campus.
Area 13 has provided opportunities for athletic competition in Pickens and Oconee Counties since 1983.
Southern Wesleyan University is a Christ-centered, student-focused, faith-filled community that offers inventive learning experiences. The university endeavors to prepare its students to be dedicated scholars and servant-leaders who impact the world for Christ. For details about degree programs, go online to swu.edu.
Follow SWU:
facebook.com/southernwesleyan/
twitter.com/SWU_edu
instagram.com/swu_edu
linkedin.com/school/southern-wesleyan-university/