Southern Wesleyan University's Religion Division moves into an exciting new era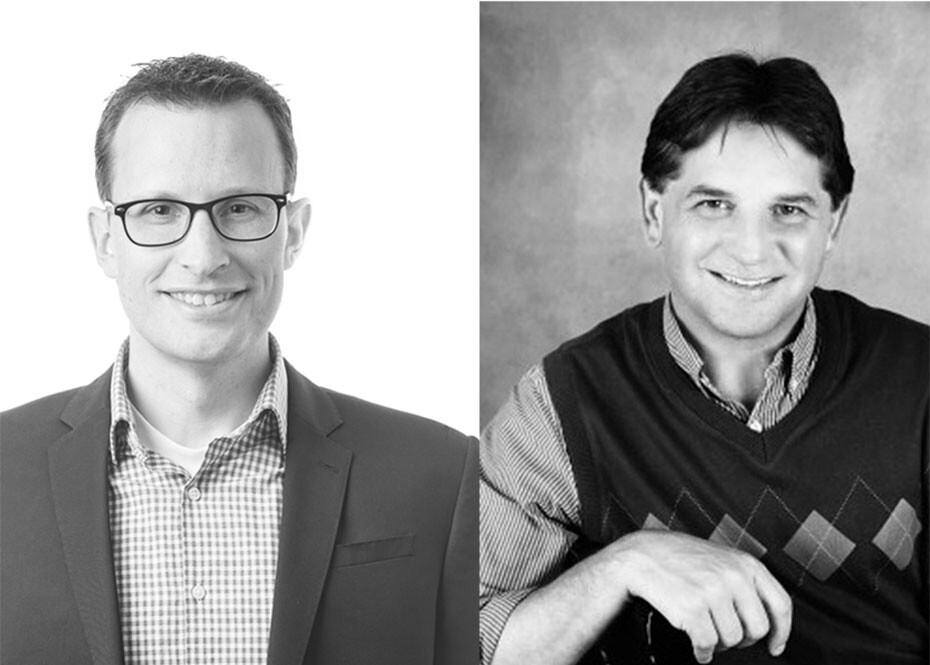 With the Nicholson-Mitchell Christian Ministry Center in place and now the naming of two key leaders, Southern Wesleyan University's Division of Religion is positioning itself to better prepare future generations to impact the world for Christ.
Dr. Mike Tapper was named as new chair for the Division of Religion, bringing a wealth of pastoral ministry and higher education experience to Southern Wesleyan. Mark Wilson was named as assistant professor of multiplication, discipleship and renewal.
Tapper has served as connection pastor at Moncton Wesleyan Church in Moncton, New Brunswick, Canada. He has also served as an adjunct professor at Kingswood University, Sussex, New Brunswick, and has also served at Crandall University in Moncton. He previously served as pastor of Pathway Wesleyan Church in Bangor, Me., and also was a program coordinator supporting individuals with developmental disabilities. Tapper is an author, speaker, community volunteer and leader who has produced numerous publications and professional presentations.
Tapper has a Ph.D. and M.A. in theology from Saint Paul University and a master of divinity from Tyndale Seminary, as well as a B.A. in religion from Kingswood University.
"Tapper is inspired to develop the next generation of church leaders with his deep experience in pastoral ministry at two dynamic churches and his success in the academy, teaching in four universities. He has also served individuals within the special needs community," said Dr. Todd Voss, Southern Wesleyan University president. Voss sees Tapper's coming to Southern Wesleyan as signaling a "fresh start" for the Division of Religion.
Tapper and his wife Kristy have four children.
Wilson has been serving as senior pastor of Hayward Wesleyan Church, Hayward, Wisc. He brings to the Division of Religion significant experience in higher education, as well as church planting and curriculum development. Wilson served as an adjunct professor with the Wesley Seminary and FLAME, and has developed numerous ministry correspondence courses. He is also a writer, blogger and sought-after speaker.
"Wilson is joining the faculty to serve in a unique role specifically designed to support the missions of SWU and the Church," Voss said. "A beloved leader, author and speaker, Mark is a pastor's pastor and brings a wealth of ministry experience."
Wilson has an M.A. in theology from Fuller Theological Seminary and a B.A. in Christian ministries from Indiana Wesleyan University. "His unique gifts of communication, connection and encouragement will be used by God to transform and renew the lives of our students, pastors, leaders, churches and communities," Voss added.
Voss noted that a collaborative concept with The Wesleyan Church was identified to fulfill the missions of both organizations, leading to the launch of a parallel position search for a new faculty member to teach, lead and connect in the areas of multiplication, discipleship and renewal.
Wilson and his wife Cathy have five children and one grandchild.
Southern Wesleyan University is a Christ-centered, student-focused learning community devoted to transforming lives by challenging students to be dedicated scholars and servant-leaders who impact the world for Christ. For details about degree programs, go online to swu.edu.
Follow SWU:
https://www.facebook.com/southernwesleyan/
http://www.twitter.com/SWU_edu