Summer Camp helps teens explore call to ministry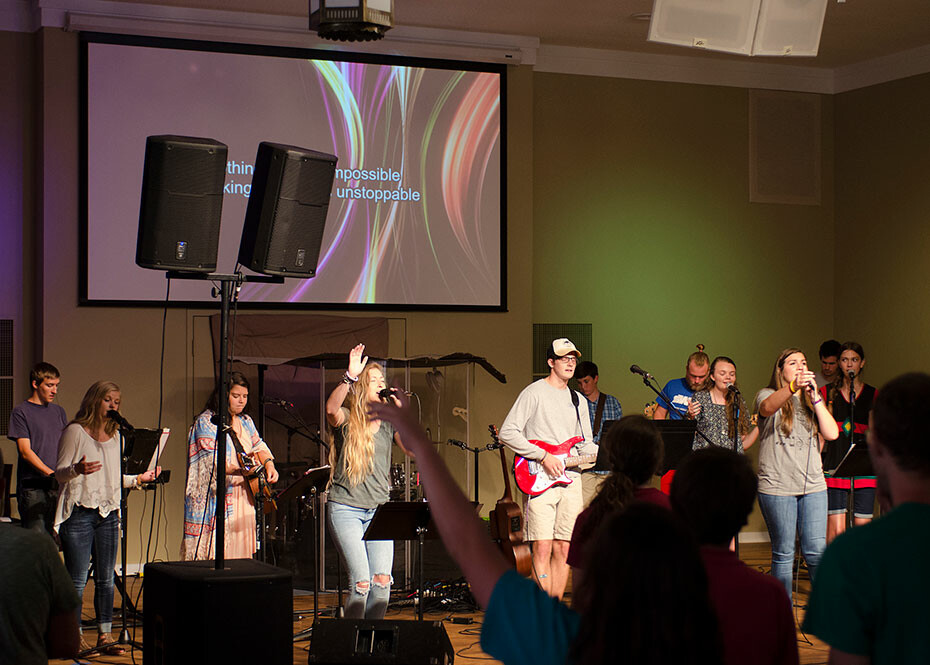 There's a summer camp at Southern Wesleyan University designed to help high school students who are exploring a call into Christian service.
The Called Camp is a seven-day intensive summer experience where students will learn (1) to dive deeply into the Holy Scriptures; (2) to examine within the Wesleyan tradition the social issues and moral challenges of our day; (3) to help students define their unique callings to service, and, in the language of contemporary, ministry-minded youth, help their callings "stick"; and (4) to help these committed youth determine options for full-time engagement in ministry.
Camp participants will be able to choose from three ministry tracks:
Worship Ministry – Students will learn about the role of the worship leader, styles of worship and elements or worship, receiving hands-on instruction for worship leading in musicianship, congregational worship leading and digital aids for worship planning and media arts.
Adventure Ministry – Bible study and theological reflection will come alive in the outdoors through activities where students will learn teamwork while challenging themselves physically and emotionally. Opportunities include a wilderness backpacking trip, training on the university's high ropes and low ropes courses, flat-water kayaking and mountain biking.
Missional Outreach – Students will serve in central Atlanta with Church on the Street and experience serving the most vulnerable individuals in an inner city context. They will finish this track by discussing and identifying missional opportunities where they feel the Lord might be calling them.
The institute's director is Dr. Roger McKenzie, who serves as professor of religion for youth ministry and spiritual formation and coordinator for outdoor education at Southern Wesleyan University.
The Institute will be held June 24 through July 1 at Southern Wesleyan in Central and is open to rising high school freshmen through recent high school graduates.
There are a limited number of spots available for The Called Camp. For details, visit www.swu.edu/thecalled or email .
Funding for The Called Summer Camp comes from the Lilly Endowment.
Lilly Endowment Inc. is an Indianapolis-based private philanthropic foundation created in 1937 by three members of the Lilly family - J.K. Lilly Sr. and sons J.K. Jr. and Eli - through gifts of stock in their pharmaceutical business, Eli Lilly & Company. The Endowment exists to support the causes of religion, education and community development. Lilly Endowment's religion grantmaking is designed to deepen and enrich the religious lives of American Christians. It does this largely through initiatives to enhance and sustain the quality of ministry in American congregations and parishes.
Southern Wesleyan University is a Christ-centered, student-focused learning community devoted to transforming lives by challenging students to be dedicated scholars and servant-leaders who impact the world for Christ. For details about degree programs, go online to swu.edu.
Follow SWU:
https://www.facebook.com/southernwesleyan/
http://www.twitter.com/SWU_edu