Switching on the light in a dark world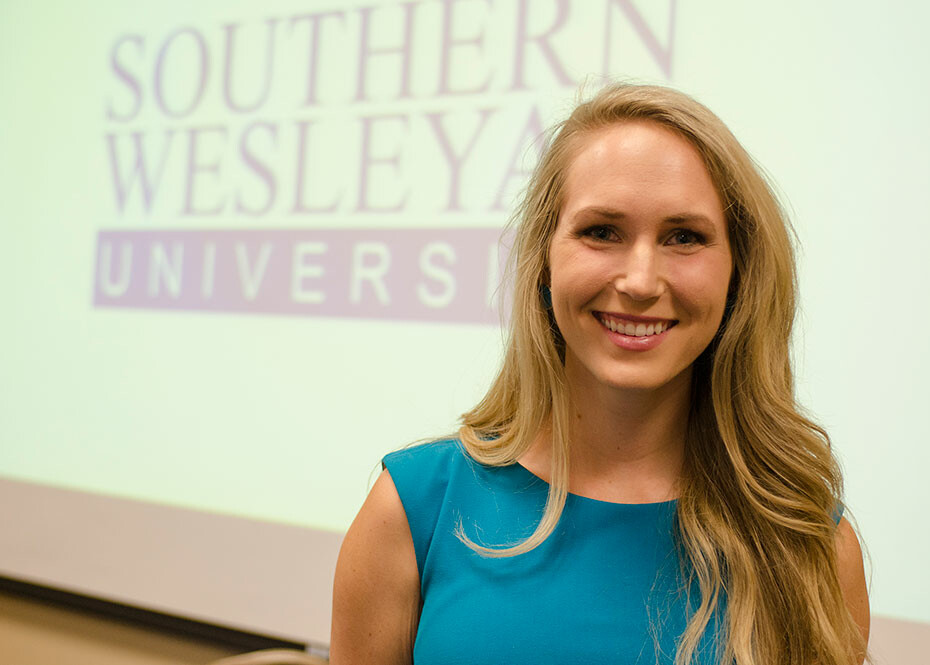 While there, Blair and her team walked through a red light district in Moshi, Tanzania – a place filled with small brothels, which were identified with red roses painted on their outside walls. She met Esther, a 15-year-old girl who, along with five of her sisters – the youngest only eight years old – were being "sold" into prostitution by their mother, herself a prostitute. After the death of Esther's father, her mother felt she had no other choice if she and her children were to survive and go to school.
Blair learned that Esther was but one of an estimated 27 million people in the world who were being exploited by human trafficking, according to International Justice Mission (http://www.ijm.org), and also that the United States is the second largest destination for human trafficking.
"After a month of prayer, I felt the Lord remind me of the initial call I felt while I was in Africa to fight human trafficking within the United States," Blair said.
A mutual friend introduced Blair to Stephanie Johnson, who was founding a local nonprofit organization in Greenville to fight human trafficking. The organization became known as Switch, a name inspired by the Bible prophet Isaiah, who wrote "I will lead the blind by ways they have not known, along unfamiliar paths I will guide them; I will turn the darkness into light before them and make the rough places smooth. These are the things I will do; I will not forsake them." (Isaiah 42:16)
After meeting with Johnson and hearing her vision and passion, Blair said she immediately felt called to become a part of starting Switch, which was founded in November 2012. In March 2013, Switch was able to rescue someone from human trafficking, and has assisted 31 survivors of human trafficking – mostly adults and mostly females. Blair currently serves at Switch as survivor services director.
"We provide holistic case management services to survivors, and will work with clients and other local and national organizations to refer clients to detox and rehab facilities, long term restoration homes, transitional housing programs, employment training and resume building, trauma counseling, educational needs (GED and continuing education), parenting classes, victim advocacy, and healthcare needs," Blair said. "Our clients come from a variety of avenues, including law enforcement referrals, our community outreaches, referrals from other agencies, referrals from jail, and private referrals from community members or relatives of victims."
On a recommendation from Johnson, Blair enrolled in Southern Wesleyan University's bachelor's degree in human services adult evening program at its Greenville learning center.
"I looked into it, felt like it would be a good fit, applied, was accepted, and started the program in August 2014," said Blair, who plans to graduate this December. Blair recently became a finalist for the Provost's Community Leadership Award at Southern Wesleyan.
"It is wonderful to attend a University that honors and feeds spiritual growth in addition to personal and professional growth, while at the same time challenging students to think critically and ask the tough questions," Blair said, adding that her education has also equipped her with practical skills for her leadership role in Switch.
"Many of the skills I have gained thus far have already been implemented into training materials for Switch volunteers and in Switch's case management system," Blair said.
Details about Switch can be found online at switchsc.org.
With regional education centers conveniently located across South Carolina, as well as fully online programs for select degrees, Southern Wesleyan University is a Christ-centered, student-focused learning community devoted to transforming lives by challenging students to be dedicated scholars and servant-leaders who impact the world for Christ. For details about degree programs, visit swu.edu.