SWU AD Chris Williams named new NCCAA president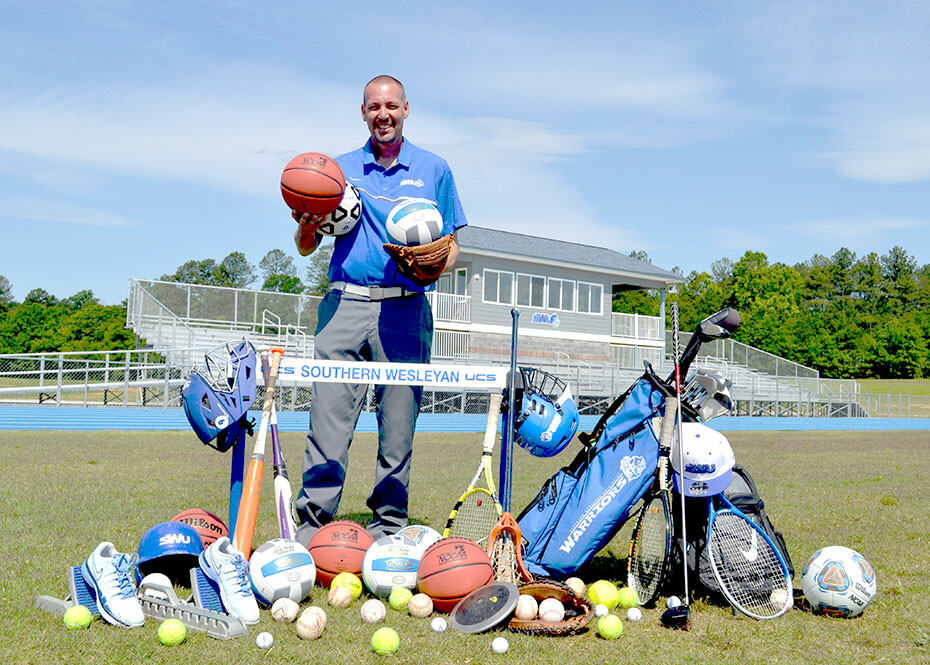 The NCCAA announced that Southern Wesleyan Director of Athletics, Chris Williams, will become the new NCCAA President.
Williams has been on the NCCAA Board of Directors and Administrative Committee Member since 2011. He has been the Director of Southern Wesleyan Athletics since 2007 and has had nine teams become NCCAA National Champions during that time. He has brought nine athletic programs to Southern Wesleyan including: Women's Golf, Men's and Women's Tennis, Men's and Women's Indoor and Outdoor Track and Field, Women's Lacrosse and Women's Triathlon. There has been a long list of improvements and additions to the Warriors athletic facilities under his leadership, some of which include a track and field complex, re-branding of the athletic department logo and branding guide, and leading the athletics program from the NAIA to the NCAA II.
"I am honored to serve the NCCAA and the membership in this way," commented Williams. "I want to thank each of the earlier presidents of the NCCAA for their service and loyalty to the association. I am hopeful and optimistic that the NCCAA and its member institutions will continue to shine Jesus light through the platform of sport. I also want to thank President Voss and Vice President Brockinton for supporting this leadership role within the NCCAA."