SWU affiliate faculty member shares valuable leadership experience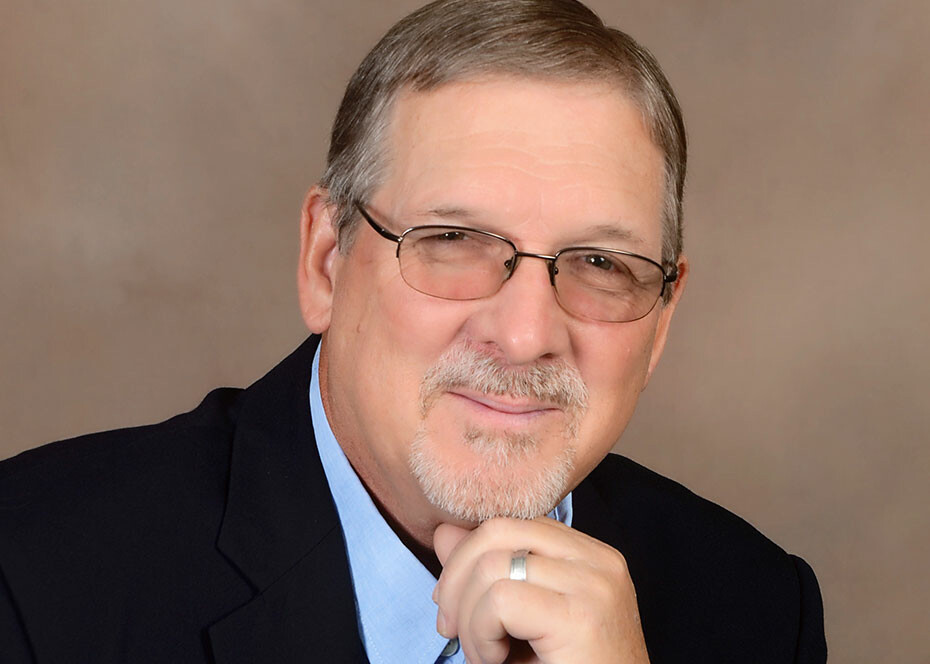 Some old words of wisdom go, "If you're leading, you need to turn around and see who's behind you or else you're just taking a walk in the woods."
Dr. David West, an affiliate faculty member at Southern Wesleyan University, stresses the importance of strategic, authentic leadership to his students at the Benson School of Business.
"You have to look beyond where you are to where you're going and determine how you're going to get there," says West, citing scholar Barry Posner's leadership challenge of "looking beyond the horizon and seeing opportunities that await you and your constituents once you arrive."
West's own leadership experience provides a rich background from which to draw. A lasting takeaway about leadership for West came when he was managing a Chick-fil-A restaurant, hearing the chain's founder Truett Cathy say, "We're not in the chicken business, we're in the people business."
When he was in the Army, rising to the rank of Colonel, West served as Deputy Command Chaplain for the United States Central Command (CENTCOM) in support of Operation Enduring Freedom and Operation Iraqi Freedom from 2002 to 2003, providing religious support for more than 400,000 U. S. and Coalition service members during combat operations. He also served in various other military roles for the U.S. Army and Army Reserves, and has extensive leadership experience in ministry, missions and business.
When attending a Promise Keepers men's rally in Tampa, Fla., God used speaker Greg Lowry's Biblical story about Jonah to bring West back to a calling he had as a teenager into Christian ministry. Following that calling, he entered Southwestern Baptist Theological Seminary in Fort Worth, Tex., where he earned his master of divinity degree.
West then became involved in international mission work in Ghana, Hungary, Romania, India and England, doing ministry projects that included church plants and evangelism to villages, schools and wherever the Lord led them. Under David West Ministries, he and his team conducted large evangelistic meetings in India and Ghana with tens of thousands coming forward to follow Christ. After the historic fall of the Berlin Wall, they were involved in work with churches in Hungary and Romania during a time of significant growth, seeing churches with barely 20 parishioners grow to the point where crowds were backed out of the door to listen to the gospel message through a loudspeaker set up outside.
In 2002, West was recalled into active military duty, where as Deputy Command Chaplain, he gained the trust and respect of fellow chaplains and others. Among the numerous honors West received was the Army's Defense Meritorious Service Medal, awarded to recognize his understanding of the strategic and national areas of operations, resulting in the first ever inclusion of chaplains into an Office of Secretary of Defense organization, The Office of Reconstruction and Humanitarian Assistance.
As a Christian serving in a key chaplaincy role, West said, "There's a plethora of faith groups in the military because the military is simply a microcosm of our society." He learned the importance of sincerity when telling someone from another religion about his beliefs.
"One of the times I worked really close with Muslims throughout the world – that was a point of contention for some people who would ask 'How could you interact with those folks?' I learned early on through interacting with the Jordanian chaplains that they expected us to be who we were. If they expected us to be a Christian, then we were to be like, speak like, live like Christians," West said.
In addition to his service at CENTCOM, West's military service over the years has included Command Chaplain with the Special Operations Command Central (SOCCENT) at MacDill Air Force Base in Florida and Doha, Qatar. In this capacity, West was responsible for religious support to all special operations forces in 25 countries including Iraq and Afghanistan. During an earlier military stint, West served as Chief, Training, Plans, and Operations, 13th Corps Support Command at Fort Hood, Tex.; Engineer Controller, Joint Readiness Training Center at Fort Chaffee, Ark.; Company Commander at Fort Smith, Ark.; Recruiting Company and Echo Company, 23rd Engineer Battalion, Hanau, Germany; Brigade Engineer for the 94th Air Defense Brigade at Kaiserslautern, Germany; and Military Occupation Specialty Team Chief at United States Army Engineer School in Fort Belvoir, Va.
After his military service, West went on to earn his Ph.D. in organizational leadership from Regent University. In addition to teaching classes that include Applied Leadership Theory, Management Ethics, Organizational Change Management and Strategic Leadership, West has been involved in ministry, serving as Columbia International University's online chaplain and more recently serving as interim pastor at Westminster Baptist Church. He has authored "The Leadership Pyramid: Ten Essential Elements of Effective Leadership for Every Pastor," and authored a chapter about strategic engagement and advisement at CENTCOM Center of Excellence, found in the book "Peacemakers in Uniform: Military Chaplains in Afghanistan, Iraq, and Beyond."
West relates a valuable leadership example set by Gen. Tommy Franks on how to encourage those you are leading.
"When someone else would tell Gen. Franks 'you're doing great,' he would say 'Stop. It's not me.' Then Franks would find the lowest ranking person, pat him on the back and say 'tell this guy, he's the one who's making it happen.'"
Southern Wesleyan University is a Christ-centered, student-focused learning community devoted to transforming lives by challenging students to be dedicated scholars and servant-leaders who impact the world for Christ. For details about degree programs, go online to swu.edu.
Follow SWU:
https://www.facebook.com/southernwesleyan/
http://www.twitter.com/SWU_edu
http://pinterest.com/swuedu/
http://instagram.com/swu_edu