SWU announces the D. Clifton Wood Master of Science in Counseling Psychology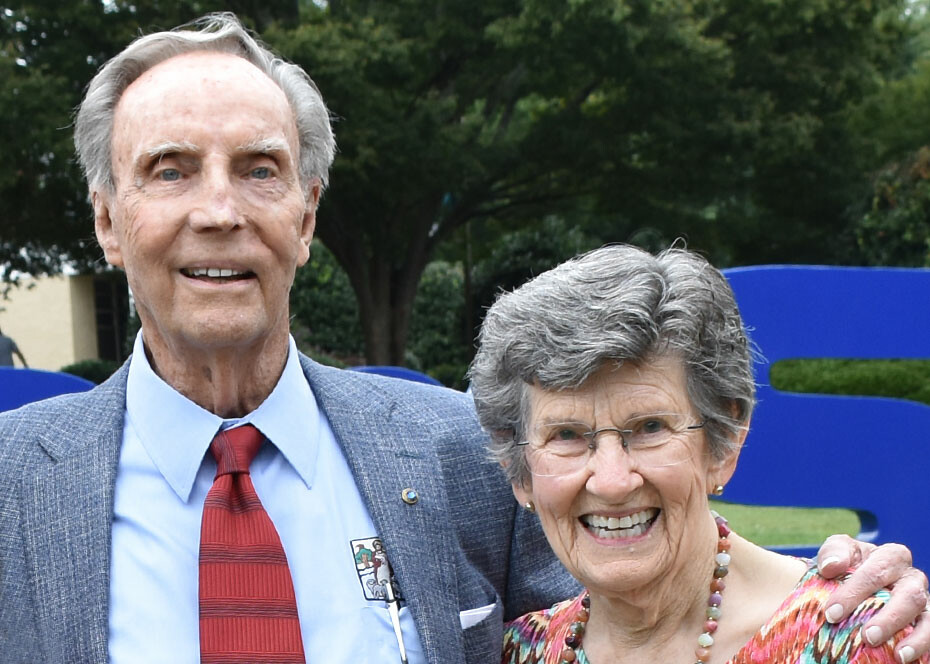 Southern Wesleyan University will offer a new graduate counseling degree in which students will receive essential academic and clinical training with a Christian worldview and biblical perspective.
The fully-online degree program, scheduled to launch in January 2021, is named in honor of alumnus and retired professional counselor Dr. D. Clifton Wood, who provided the lead gift and is recognized for his love of Christ and generosity towards those following a call to serve in the field of counseling.
The D. Clifton Wood Master of Science in Counseling Psychology program, with an initial concentration in mental health, will meet the growing need for Licensed Professional Counselors (LPC). This 60-hour graduate-level program has already received approval from the Southern Association of Colleges and Schools Council on Colleges (SACSCOC) and is seeking accreditation from professional counseling accreditation bodies.
Dr. Steven Hayduk, chair of the university's Division of Social Science, said, "we are excited to offer the D. Clifton Wood Master of Science in Counseling Psychology program, as part of our efforts to contribute to and strengthen our community, especially in the much-needed area of mental health services. The program will prepare graduates to serve as Licensed Professional Counselors, with a focus on evidence-based and integrative approaches that address the whole person.
Dr. Wood has committed a major gift over a three-year period to underwrite program development and hopes that the use of his name will inspire many others to serve God in the field of counseling. Southern Wesleyan University Vice President for Advancement, Scott Drury, said, "Dr. Wood's gift is transformational and SWU is honored for him to not only provide resources but also his name for this program." Drury offered this insight into Dr. Wood, "Clifton is a wonderfully humble person and would be the first to say that he never expected to be in a position to make a gift like this or have a program named in his honor. He gives all credit and honor to the transforming power of Jesus Christ in his own life and hopes his role in this new program will encourage others to put Christ first in their lives and careers."
Dr. Todd Voss, President, said, "This program responds to the mental health crisis facing our nation and connects it to a remarkable man of God who has dedicated his career to helping others and making a significant impact in their lives through counseling." Southern Wesleyan invites any others wishing to honor Dr. D. Clifton Wood's life and ministry to make gifts in support of Southern Wesleyan's graduate program in counseling psychology by contacting the Office of Advancement at (864) 644-5006 or email
Southern Wesleyan University is a Christ-centered, student-focused learning community devoted to transforming lives by challenging students to be dedicated scholars and servant-leaders who impact the world for Christ. For details about degree programs, go online to swu.edu.
Follow SWU:
https://www.facebook.com/southernwesleyan/
http://www.twitter.com/SWU_edu
http://pinterest.com/swuedu/
http://instagram.com/swu_edu