SWU Announces Young Leader Alumni Award Winner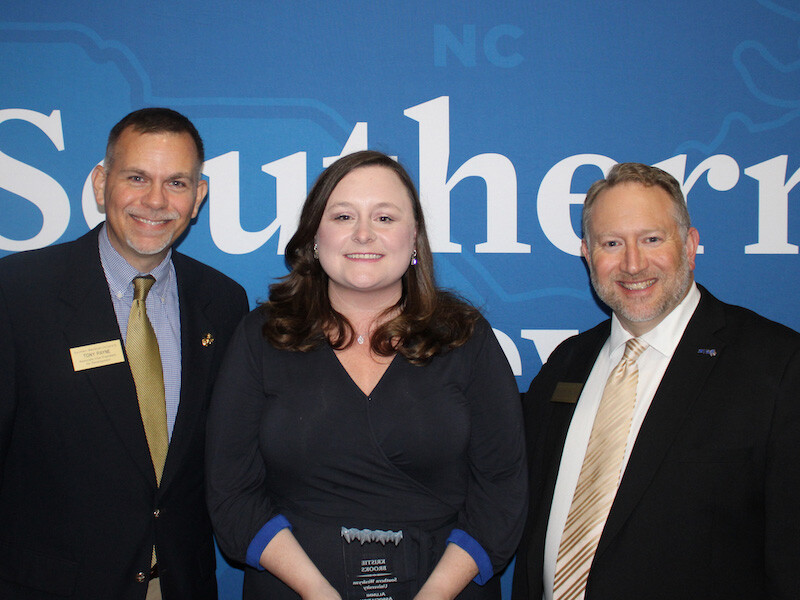 CENTRAL, S.C. – Southern Wesleyan University hosted its Alumni Awards Program on September 30 to honor its outstanding alumni, including a young leader.
SWU was proud to present the 2023 Young Leader Award to Kristie Brooks, class of 2008. She received her degree in Special Education from SWU and a Master of Education degree in Administration and Supervision from Anderson University in 2012.
Brooks started her career as a Special Education teacher at Tanglewood Middle School. She served as a Special Education teacher at Ridge Spring Monetta High School from 2010 to 2013 and was recognized as Teacher of the Year in 2012.
In 2013, Brooks became Assistant Principal at Midland Valley High School, where she was a finalist for District Assistant Principal of the Year in 2022 and 2023. Brooks' commitment to teaching and empowering students has been evident throughout her career.
In January 2023, Brooks assumed the role of Principal at Aiken Elementary, where she continues to pursue her passion for education and leadership. She loves collaborating with parents, community members, and teachers to help students become successful leaders.
Brooks married Hank Brooks, another SWU alum, in 2008. They adopted Sara in 2018 after being her foster parents for two and a half years. The family welcomed Henry in 2020. The Brooks family is passionate about foster care reform and believes every child deserves to grow up in a safe, nurturing environment.
Southern Wesleyan University is a Christ-centered, student-focused, faith-filled community that offers inventive learning experiences. The university endeavors to prepare its students to be dedicated scholars and servant-leaders who impact the world for Christ. For details about degree programs, go online to swu.edu.
Follow SWU:
facebook.com/southernwesleyan/
twitter.com/SWU_edu
instagram.com/swu_edu
linkedin.com/school/southern-wesleyan-university/