SWU earns The Body, Mind & Soul Dr. Alan Patterson Cup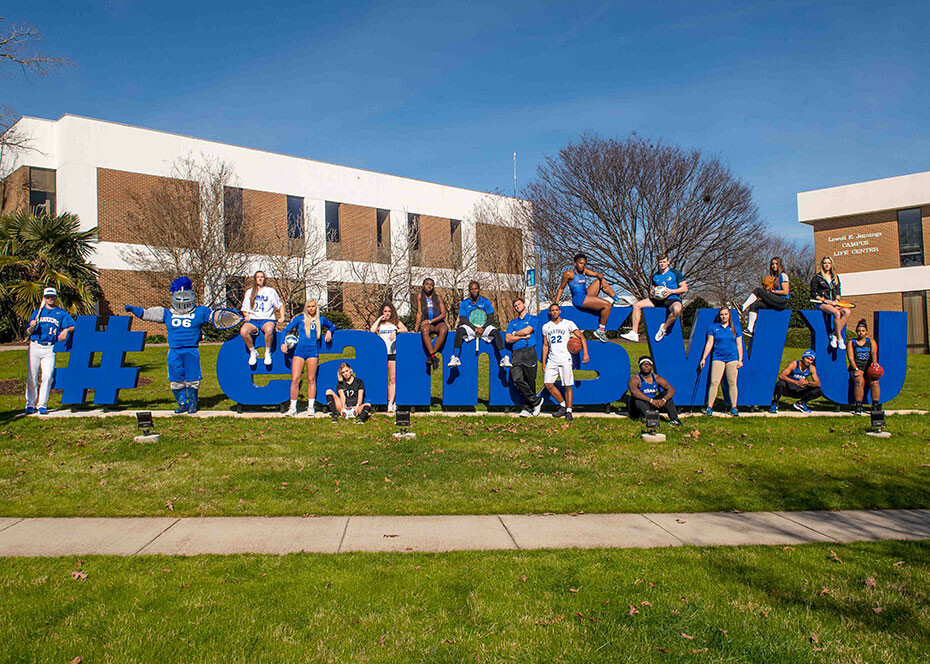 Photo by John Bolton
Southern Wesleyan University has been named the winner of the 2019-20 Body, Mind & Soul Dr. Alan Patterson Cup.
In just its second year, The Body, Mind & Soul Dr. Alan Patterson Cup is the ultimate comprehensive conference award. The award recognizes the member with the best average ranking when combining the Hawn Cup, the Allan Sharp Award and the Messick Award.
Over the course of the 2019-20 academic year, Southern Wesleyan earned the 2019 Messick Team Sportsmanship Award for women's volleyball and the men's basketball team won the 2020 Conference Carolinas Men's Basketball Championship at Jerry Richardson Indoor Stadium in Spartanburg, S.C.
In addition, the Warriors picked up the Allan Sharp Award for their efforts in the classroom.
"What an amazing accomplishment!" said Director of Athletics Julia Reininga. "Congratulations to our student-athletes, coaches, support staff and faculty. This is truly an institutional honor it really shows hard work and commitment from every area of campus. SWU athletics will continue to come alongside of our student athletes and push the warriors to be standouts in the classroom. Well done Team SWU!"
The Body, Mind & Soul Dr. Alan Patterson Cup is named after the former Conference Carolinas Commissioner. Patterson served for 32 years as the Commissioner of Conference Carolinas before retiring after the 2018-19 academic year.
As Commissioner of Conference Carolinas, Patterson championed that classroom success and sportsmanship should be valued equally with competitive success.
The Body, Mind & Soul Dr. Alan Patterson Cup Previous Winner
2018-19: North Greenville University
Southern Wesleyan University is a Christ-centered, student-focused learning community devoted to transforming lives by challenging students to be dedicated scholars and servant-leaders who impact the world for Christ. For details about degree programs, go online to swu.edu.
Follow SWU:
https://www.facebook.com/southernwesleyan/
http://www.twitter.com/SWU_edu
http://pinterest.com/swuedu/
http://instagram.com/swu_edu