SWU Ed.D Graduates Present at SCEPUR Conference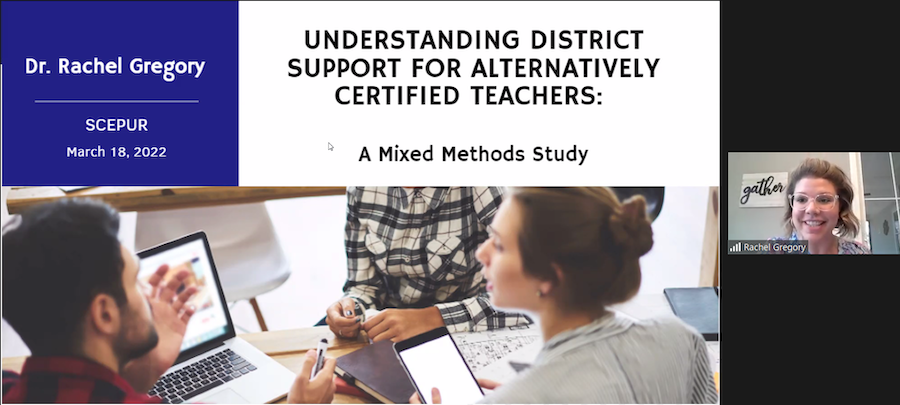 CENTRAL, S.C. – On Friday March 18, 2022 the South Carolina Educators for the Practical Use of Research (SCEPUR) held their 34th Annual Conference entitled "Cultivating Equitable Education Systems in South Carolina." (SCEPUR) is a network of educational researchers with a shared interest in the use of research to improve education in South Carolina. Members of SCEPUR represent diverse backgrounds from both K-12 education and higher education.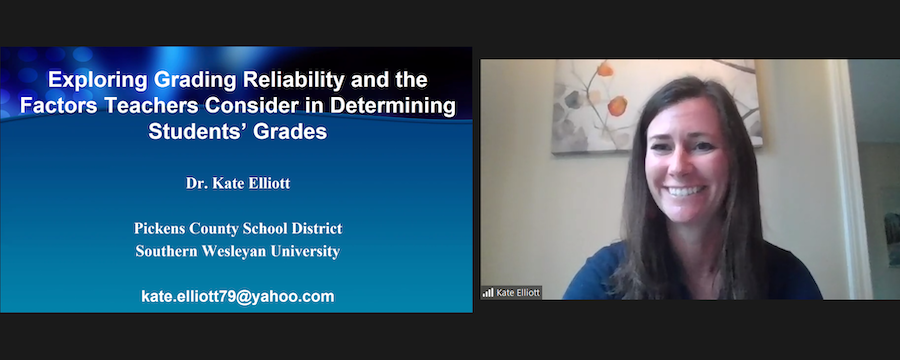 Two Southern Wesleyan University Doctorate of Education graduates presented their dissertation research at the conference. Dr. Rachel Gregory's presentation was titled "Understanding District Support for Alternatively Certified Teachers: A Mixed Method Study." Dr. Kate Elliot also presented her dissertation, "Exploring Grading Reliability and the Factors Teachers Consider in Determining Students' Grades."
Dr. Michael Hylen, Coordinator of Doctoral Programs and Associate Professor at Southern Wesleyan University, attended the virtual conference. Hylen speaks of the SWU graduates with pride stating, "I was honored to attend the presentations of these two graduates at the State Conference. Both Dr. Elliott and Dr. Gregory were outstanding students while in the program and continue to produce excellent work. Each presentation was based on the dissertation research of the ladies while at SWU and is gaining state recognition. I am proud to have had the opportunity to have worked with each."
Southern Wesleyan University is a Christ-centered, student-focused, faith-filled community that offers inventive learning experiences. The university endeavors to prepare its students to be dedicated scholars and servant-leaders who impact the world for Christ. For details about degree programs, go online to swu.edu.
Follow SWU:
https://www.facebook.com/southernwesleyan/
http://www.twitter.com/SWU_edu
https://www.linkedin.com/school/southern-wesleyan-university/
http://instagram.com/swu_edu