SWU education key to Dial's success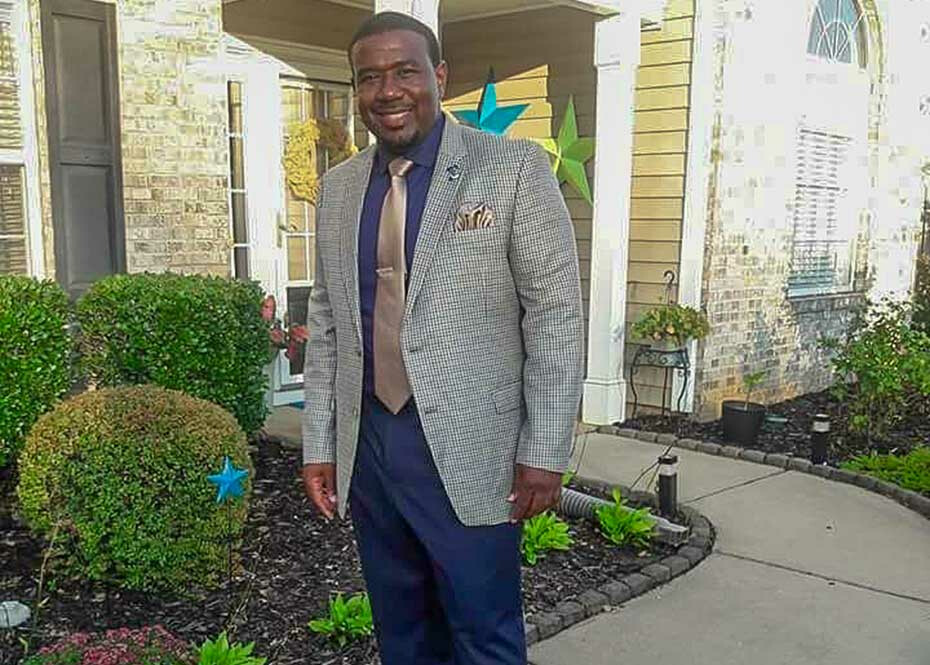 Josh Dial loves his job as a manager within Duke Energy's Lighting Programs and Design group, where he plays a key role in deploying new technology across the growing Charlotte area.
Josh's story came to life after a "chance" encounter at the airport with Dr. Todd Voss, SWU's president. Voss always wears SWU gear wherever he goes, and Josh noticed the SWU logo as they passed by in an airport terminal. He came around to introduce himself, and they connected immediately.
Voss said, "Josh's story is such an encouraging one, and I am so pleased others can hear now too!"
"We are currently working with wireless provider to install small cell technology on our equipment. Small cell is essentially a mini cell tower, which is a huge deal for cell phone and wireless providers," Dial said. Small cell technology consists of data transmission equipment using small antennas co-located with lighting structures, transmission structures, utility poles and buildings, paving the way for 5G and other new technologies.
Dial, who began working for Duke 15 years ago in their call center, says he wouldn't be where he is today if it weren't for his degree from Southern Wesleyan.
Nine years into being at Duke, Dial applied for a position he felt qualified to do, but didn't get the job.
"The interviewer met with me after the rejection and expressed wanting to hire me, but the position required an advanced degree that I did not have," Dial said. "Knowing that some of my other co-workers had attended Southern Wesleyan University and received master's degrees, I decided to stop by the university the next day. I met with the admissions counselor, who told me that a program was starting in a few weeks. I signed up that very day."
Dial appreciated the opportunity to take classes from professors who could relate well to students who needed to balance their job and their studies. He also appreciated working alongside classmates who pushed each other to persevere and finish the program.
"I went straight through the program – no breaks, no time off – I just wanted to get it behind me," Dial said.
Dial graduated in 2016 from Southern Wesleyan's adult and graduate program (now SWU Online), and continues to urge his coworkers to look into Southern Wesleyan's online business programs.
"Shortly after the program was over I was offered a new position with Duke Energy, but I declined it with the hopes of receiving something a little better," said Dial, who accepted a position in 2018 to manage the Lighting Program and Design Group on the Gulf Coast of Florida. Wanting to return to the Carolinas, he accepted a similar position in September that brought him to Charlotte.
"I have and will continue to advocate for Southern Wesleyan University! The graduate degree I received sent my life into another atmosphere. I am proud to tell my story to others with hopes that they will give SWU a chance to do the same for them," Dial said.
For details about SWU Online, contact Southern Wesleyan University at 877-644-5556 or visit www.swu.edu.
Southern Wesleyan University is a Christ-centered, student-focused learning community devoted to transforming lives by challenging students to be dedicated scholars and servant-leaders who impact the world for Christ. For details about degree programs, go online to swu.edu.
Follow SWU:
https://www.facebook.com/southernwesleyan/
http://www.twitter.com/SWU_edu
http://pinterest.com/swuedu/
http://instagram.com/swu_edu