SWU education programs recognized for Online Learning Excellence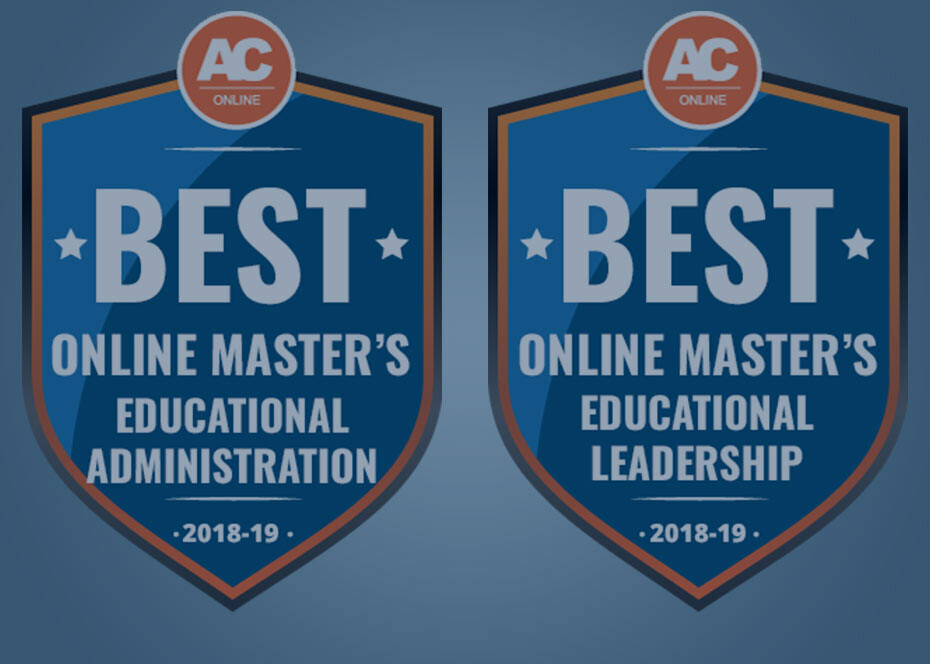 AffordableCollegesOnline.org (ACO) has recognized Southern Wesleyan University for offering one of the best online learning environments in the country.
ACO, recognized as a leader in higher education information and rankings, ranked Southern Wesleyan's online master of education in administration and supervision (MEDAS) in 21st-place in the educational administration category, ahead of prestigious institutions that include Louisiana State University and Indiana State University.
Southern Wesleyan's online master of education in classroom leadership (MEDCL) program also received a high ranking, placing 26th in the educational leadership category, ahead of institutions that included Iowa State University and Western Carolina University.
"All the online programs promote a community of learners through video conferencing and contact with the instructors. Additionally, all the curriculum has faith infused into the courses for spiritual and intellectual growth," said Dr. Sandra McLendon, dean of Southern Wesleyan's School of Education.
McLendon added that students enrolling in online programs benefit from 24/7 technical support, an online advisor, an online librarian and a coordinator of faith-based learning, who provides spiritual support to help them as they balance their coursework with their job and life issues.
"Our faculty are qualified and can relate their real-life career experiences as well as their faith to the student while providing them support," McLendon said.
"In our seventh annual survey of online learning programs across the nation, we wanted to honor the colleges and universities that are providing innovative ways for students to complete a degree," said Dan Schuessler, who is the CEO and founder of AffordableCollegesOnline.org. "These schools are going above and beyond the industry standard to help make online education programs more accessible and affordable."
The primary data points used to identify the best online colleges and programs include acceptance rates, cost of tuition, degrees awarded and graduation rates. Rankings are based on information gathered from sources that include Integrated Postsecondary Education Data System (IPEDS), the Department of Education and the university's own published materials.
For details about online education degrees, contact an admissions representative at 877-644-5557 or visit .
Southern Wesleyan University is a Christ-centered, student-focused, faith-filled community that offers inventive learning experiences. The university endeavors to prepare its students to be dedicated scholars and servant-leaders who impact the world for Christ. At the same time, it's Southern Wesleyan's desire to practice contagious generosity within the surrounding community. For details about degree programs, go online to swu.edu.
Follow SWU:
https://www.facebook.com/southernwesleyan/
http://www.twitter.com/SWU_edu