SWU graduate active in community and dedicated to serving others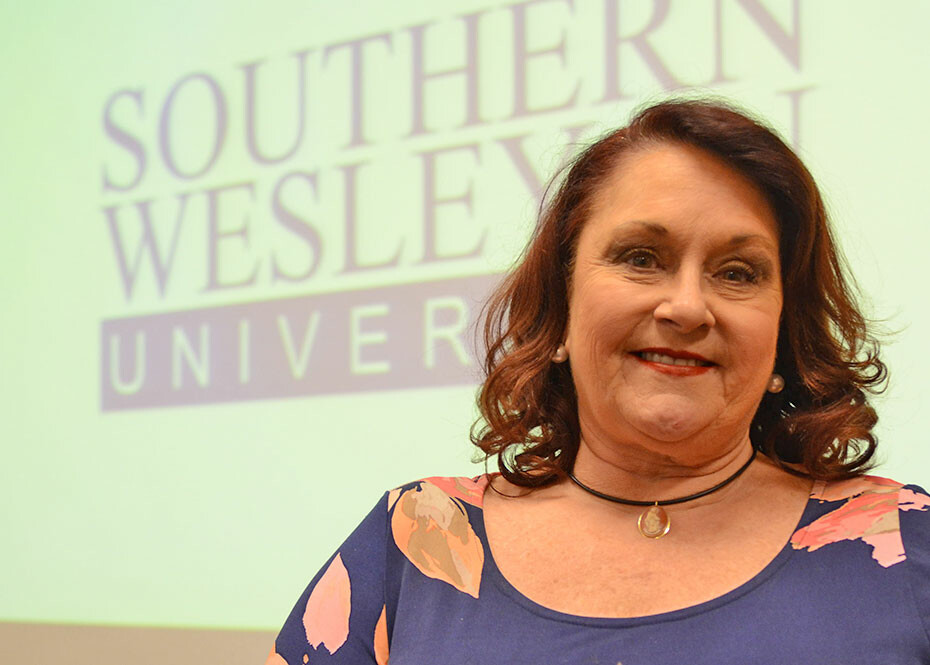 – "Enthusiasm" and "unwavering devotion to her community" are among many positive traits others use to describe Anne Fulcher of Warrenville, a recent Southern Wesleyan University MSM graduate.
Fulcher has been editing a community activism newspaper called the GVW Report, started last year as a way to help redevelop the towns of Graniteville, Vaucluse and Warrenville – an area impacted over the years by plant closures and a deadly chlorine spill that resulted from a 2005 train derailment.
In addition to her work on the GVW Report, Fulcher has written numerous grants for her area that were funded. Also, she volunteers as the community coordinator for the Graniteville Brownfield Project, in which she works with local businesses, churches, and nonprofits on quality of life issues. She also serves on the board of directors for several organizations, including Area Churches Together Serving, Christ Central/Hope Center Graniteville, Masterworks Chorale, Aiken County Family Y, Midland Valley Area Chamber of Commerce, and the GRACE Study. Ann has written multiple funded grants for the area.
Fulcher described what she does for the communities of Graniteville, Vaucluse and Warrenville as "one big collaborative process." Part of her job has been to ensure that residents receive the help they need. Since Graniteville recently lost their only physician, Fulcher has been working with the Environmental Protection Agency (EPA) and a local federally-qualified community health center to find funding to bring a doctor to the community.
"Graniteville had a disaster situation and a lot of funding was given out and it never quite reached community members. There were a lot of well-meaning people who didn't follow through," said Fulcher.
She added that access to adequate healthcare and the need for job placement services are issues for residents displaced by area plant closings.
"Generations are left jobless, uninsured, sick and in a tragic way. The other issue is transportation – a lot of people don't have transportation," Fulcher said. "One of my big goals after graduating with an undergraduate degree was to serve the underserved in healthcare."
Fulcher also noted a partnership with Christ Central Hope Center in Graniteville, who has a parcel of land that can be used for a community garden. She wrote two grants for the center. Dr. Lee Kizer, a Southern Wesleyan University business professor, is president of Christ Central Institute.
Fulcher was recently named executive director of Hitchcock Place, a senior living facility owned by Enlivant and located in Aiken, S.C. In her new role, Fulcher sees herself continuing with her heartfelt desire to be the voice for an underserved population.
"Seniors are definitely a population who need a voice. Their chore values are compassion, humility, excellence, integrity and fun; These values are very important to me as well," Fulcher said.
Southern Wesleyan University is a Christ-centered, student-focused learning community devoted to transforming lives by challenging students to be dedicated scholars and servant-leaders who impact the world for Christ. For details about degree programs, visit swu.edu.
Follow SWU:
https://www.facebook.com/southernwesleyan/
http://www.twitter.com/SWU_edu
http://pinterest.com/swuedu/
http://instagram.com/swu_edu