SWU graduate new president and CEO of MicroSurgical Technology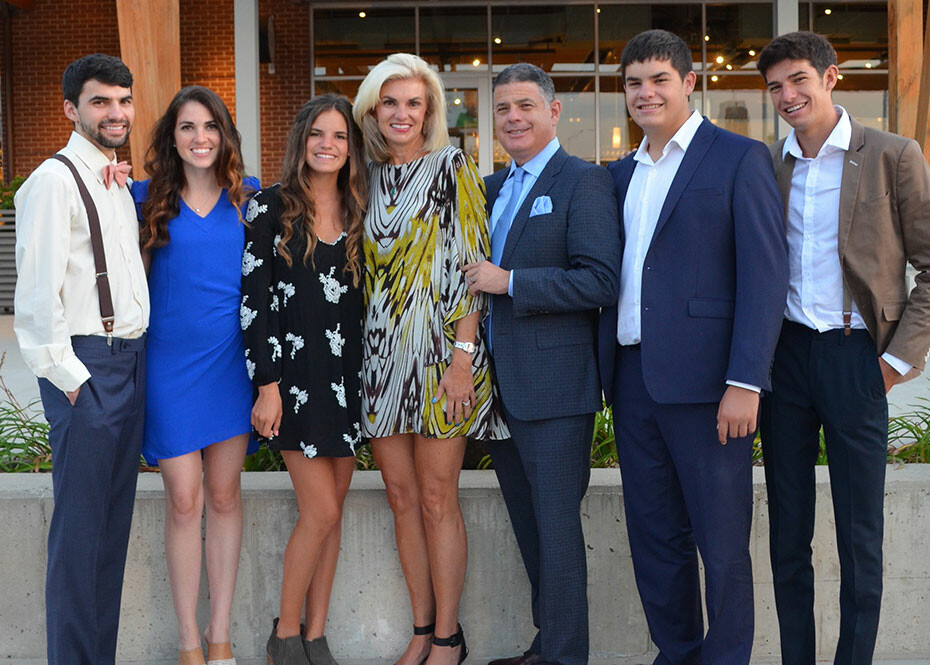 Southern Wesleyan University alumnus Jeff Castillo is the new president of MicroSurgical Technology in Redmond, Wash.
Castillo comes to MicroSurgical after decades of leadership experience at Johnson & Johnson and Procter & Gamble.
Looking back on his experience at Southern Wesleyan, Castillo is grateful to his professors for their guidance and mentorship and values his experiences as part of a faith-filled community that shaped his spiritual life and leadership style.
Castillo readily admits that coming to Southern Wesleyan was "a God thing." He feels God continues to guide him as he takes the helm of MicroSurgical Technology (MST), part of HALMA, a multibillion dollar global corporation. MicroSurgical Technology manufactures ophthalmic surgical products, such as single-use devices used in cataract surgery.
While enrolled at the Wesleyan Academy in Puerto Rico, Castillo's principal, Roberta Fair, mentored him and recommended he attend Southern Wesleyan, then known as Central Wesleyan College.
When Castillo's plane landed in South Carolina and he entered the Central campus, he literally didn't know a soul. But he wouldn't be alone for long. Castillo roomed with Jonathan Lewis and they became instant friends. Their friendship continues to this day. (Lewis, pastor of Christ Wesleyan Church in Greensboro, N.C., will soon begin serving as district superintendent for the N.C. East District of The Wesleyan Church.) Castillo discovered a close-knit community where he would learn life lessons that continue to be a blessing. Also, Education Professor Ted Jennings and his family opened their home to him.
"They (the Jennings) always included me in their family and had me over for Sundays, so they really made a person like myself who was living abroad comfortable about living in South Carolina," Castillo said.
"I struggled in my science classes at Central and this thing that I've been working in the world of medical devices my entire career telling doctors how to use products is just another 'God thing.' Walt Sinnamon was there for me; He held my hand through the entire class," Castillo said. He also credits Hal Robbins, his advisor in the School of Business; and Lou Towles for his encouragement while taking a difficult history class. Castillo is now an avid reader of history books.
Castillo, who graduated with a BA in business administration in 1987, feels that his education at Southern Wesleyan University prepared him to enter the corporate world with confidence.
"SWU was a campus that allowed me to assume leadership roles, both officially and non-officially, and that gave me confidence. When I entered the business world I thought that nothing was impossible. The first company I was hired with was Procter & Gamble. I walked in my first classroom and realized I was the only person who wasn't from an Ivy League school. Everybody else was from Wharton, Harvard, Chicago, Northwestern, University of Michigan – it didn't scare me at all."
Castillo credits God's grace for putting him in a position at a company where few applicants are actually hired.
"My very first job at Procter & Gamble was selling toilet paper. That's how it is – some people don't understand it," Castillo said. "They think that I just came and I plopped down in the CEO seat – that's not the way it worked. I started in the streets of New York selling toilet paper and I've moved many times across this country and the world to get where I am today."
From Procter & Gamble, Castillo went to Johnson & Johnson, where he worked in a variety of positions, including international business director for Latin America. Castillo feels blessed to leading a corporation that, in the field of heath care, is the most respected company.
Castillo and his wife Krista have four children, one of whom is preparing for service as a missionary and two who will start college next year. He has a married son who also works in the medical device industry. Krista attended Indiana Wesleyan University, where she was roommates with Lisa Bross Harding, daughter of retired SWU professor Jim Bross and wife of Rev. Tom Harding, a SWU alumnus and lead pastor of Alive Wesleyan Church.
"I tell my kids it's never about knowing one thing to the fullest, it's about knowing a lot of things – in being diverse enough that you come in and out of conversations and learn quickly the subject that's being addressed. A liberal arts education gave me that foundation," said Castillo. "Now when I recruit, I look for liberal arts majors. In my career, I've hired and fired so many Harvard MBA's and Wharton MBA's. I realize education is one component of it but it's not the primary component of success. For Castillo, an employee's experiences aren't as important as what they do with their experiences.
"I've always looked at every single job I've had as a calling. I never look at it as a job. If God's grace is sufficient for me, it's sufficient for anybody who works with me or for me or around me," Castillo said.
"Going back to that foundation of grace that was extended to me at Central, it has continued to be extended to me through life," Castillo said.
Southern Wesleyan University is a Christ-centered, student-focused learning community devoted to transforming lives by challenging students to be dedicated scholars and servant-leaders who impact the world for Christ. For details about degree programs, go online to swu.edu.