SWU graduate recognized for role in transitioning schools online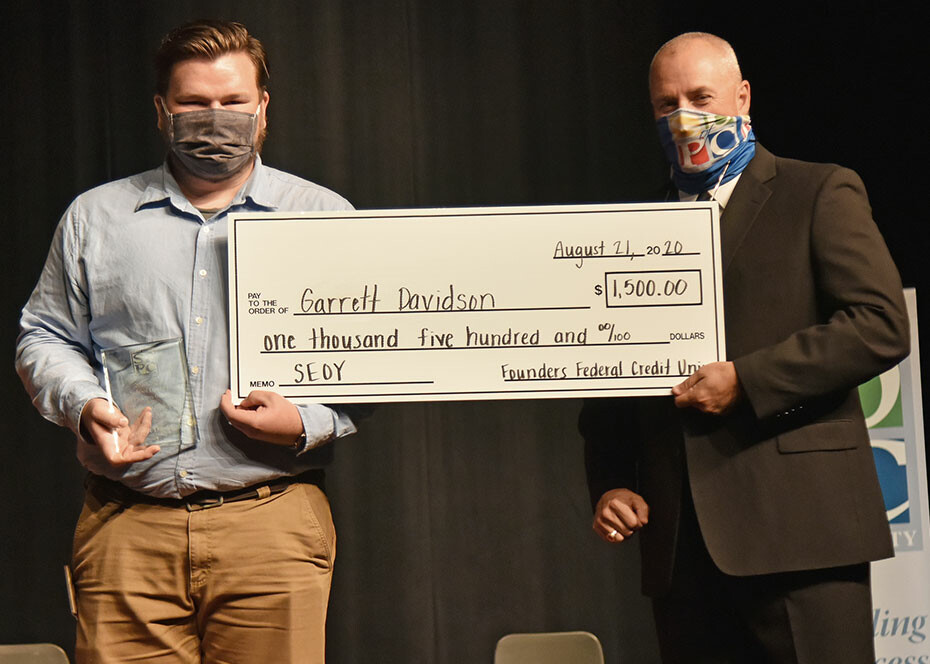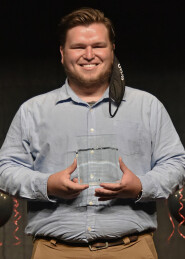 When S.C. Governor Henry McMaster and School Superintendent Dr. Molly Spearman were calling for schools across the state to go fully online in the face of a growing COVID-19 pandemic this past spring, Southern Wesleyan University graduate Garrett Davidson and his colleagues sprang into action so thousands of Pickens County Schools students could continue their education online.
Davidson instructed teachers on how to use Webex, a videoconferencing platform used by the school district, to transition their instruction online. At the same time, about 1,100 students had no Internet access at home, so Davidson drew from his experience, some of which he learned as a Computer Science major at Southern Wesleyan, to write a program necessary to set up wireless hotspot devices the district already had received with a recent AT&T grant.
"We purchased SIM cards and had to assign them to the devices," said Davidson, adding that the program he wrote helped his department save many hours that would have been required to program each hotspot. Another savings of time Davidson pointed out was that hotspot users only had to click an icon on their computer to set up their hotspot device.
Davidson's colleagues noted his positive attitude and integrity in his job in selecting him for 2020 Support Employee of the Year for the School District of Pickens County.
"It's cool to be a fairly new employee and being able to get that award. When I heard I got the award, I was proud but humbled because I made an achievement and it was a cornerstone of my life," Davidson said.
When he was a student at Pickens Middle School, Davidson was someone teachers would call on when they had computer problems and the school's technical staff was busy. When he was a high school student considering career options, a teacher recognized his computer skills and encouraged him to pursue a computer-related career.
Learning computer science wasn't the only factor for Davidson in choosing to attend Southern Wesleyan. He was also a tenor saxophone player at Pickens High School, where during a dinner they had for their jazz group, Music Professor Greg Day encouraged him to enroll, saying he could earn a scholarship. When Davidson came to Southern Wesleyan, he played in the jazz and wind ensembles and sang in the concert choir. He also learned valuable skills in marketing, management and leadership at Blue Hill Coffee and Tea, the student-run coffee shop on campus. He also worked as a technician behind the scenes in Newton Hobson Auditorium for chapel services and other events.
In addition to his technical duties at the School District of Pickens County, Davidson is also a bus driver and a youth pastor at Pelzer Church of God.
For details about Computer Information Systems programs offered by Southern Wesleyan University, contact the university at 877-644-5556, email or visit swu.edu.
Southern Wesleyan University is a Christ-centered, student-focused learning community devoted to transforming lives by challenging students to be dedicated scholars and servant-leaders who impact the world for Christ. For details about degree programs, go online to swu.edu.
Follow SWU:
https://www.facebook.com/southernwesleyan/
http://www.twitter.com/SWU_edu
http://pinterest.com/swuedu/
http://instagram.com/swu_edu