SWU graduate teaching in Texas doctorate program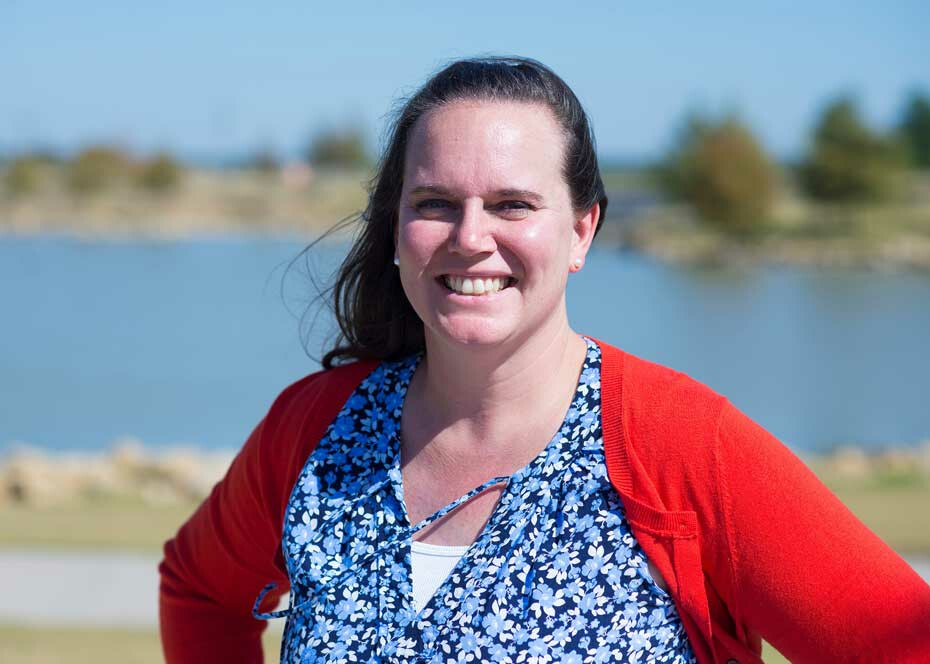 Dr. Laura Tossey Austin was the first graduate of Texas Woman's University's doctoral program; now she has returned there to teach in the university's School of Physical Therapy.
Austin, who graduated from Southern Wesleyan University in 2002, is currently director of rehabilitation for Select Rehabilitation Hospital in Denton, Tex., and is an American Board of Physical Therapy Specialties certified clinical specialist.
When Austin's Texas Woman's University advisor accepted a position with the American Physical Therapy Association, it opened doors for Austin to become a guest lecturer this past spring, then came the opportunity for an adjunct faculty position in fall 2019.
"Most of what I'll be teaching is neurology courses – it's more of first level, and if it continues into the spring, second level neurology classes," said Austin, a Neurologic Certified Specialist. "They are more focused at this point on intervention, like how to evaluate stroke and brain injury patients, then what kind of intervention and what kind of treatments to use with them. It wasn't always my forté – I did a lot of orthopedics my first five years out. When I started working here at Select, I had more neuro patients to work with, so I really started loving it."
Coming to SWU
Growing up in Texas, Austin won a scholarship to Southern Wesleyan, but was initially reluctant to enroll in a college so far from her home. After meeting university faculty and staff, she felt God was leading her toward Central. Austin credits her professors, including Drs. Walt Sinnamon, Martin Labar and Bob Nash with giving her the confidence and foundational knowledge she needed to succeed to obtain her master's degree and go on to earn her doctorate.
Austin says of her professors, "They already know what direction you're going in and want to help foster every student into that direction – not just their advisees – but making sure that every student got the ins and outs of the things they're going to need to be prepared for that next level."
Austin stays in touch with her Southern Wesleyan family and even speaks to current students via video, remarking, "It is just neat to be connected back to it, no matter how long it's been since you've been out." She is impressed by how Southern Wesleyan's Science Division, representing one of the university's largest numbers of on-campus majors, continues to improve.
"They're really trying to grow that program and be more intentional with the type of curriculum and the professors," Austin said, adding, "I really think that Christian perspective is invaluable. You can't really put a dollar amount on that."
Austin is praying about her future goals, which include further study in a Ph.D. program.
"I really love students, like Dr. Sinnamon, Dr. LaBar and Dr. Nash poured into us," Austin said. "You pour into one student, and eventually in the rest of their career and their lifetime they turn around and pour into other people, so I think the impact is exponentially greater than me just doing it on my own."
For details about the Pre Medicine-Pre Dentistry degree, contact Southern Wesleyan University at 877-644-5556 or visit www.swu.edu.
Southern Wesleyan University is a Christ-centered, student-focused learning community devoted to transforming lives by challenging students to be dedicated scholars and servant-leaders who impact the world for Christ. For details about degree programs, go online to swu.edu.
Follow SWU:
https://www.facebook.com/southernwesleyan/
http://www.twitter.com/SWU_edu
http://pinterest.com/swuedu/
http://instagram.com/swu_edu