SWU graduate uncovers social media trends affecting all of us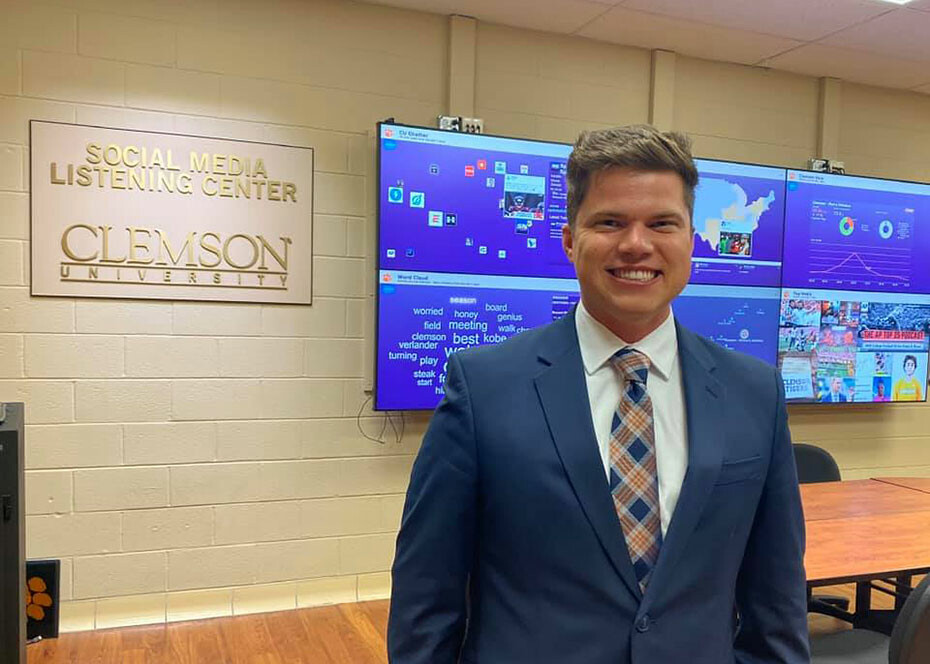 As associate director of the Social Media Listening Center (SMLC) at Clemson University, Will Henderson is engaged in "taking the pulse" of society in these challenging times.
The SMLC works with a variety of research partners, corporate and nonprofit, to track trending conversations on topics ranging from politics to the pandemic. Henderson uses a sophisticated suite of software to analyze social media data for important trends and public sentiment on a variety of topics.
In the wake of the COVID-19 pandemic, Henderson and the Clemson SMLC have been working closely with the South Carolina Emergency Management Division and Gov. Henry McMaster's office to provide detailed insights regarding social media activity.
Since graduating from Southern Wesleyan University in 2013, Henderson has worked as a social media strategist and also his work also includes some national brands and tech startups. After graduating from SWU, Henderson earned his master's degree from Arkansas State University.
Listen to Will's interview and get more details about the important work he and the Clemson SMLC are doing:
Southern Wesleyan University is a Christ-centered, student-focused learning community devoted to transforming lives by challenging students to be dedicated scholars and servant-leaders who impact the world for Christ. For details about degree programs, go online to swu.edu.
Follow SWU:
https://www.facebook.com/southernwesleyan/
http://www.twitter.com/SWU_edu
http://pinterest.com/swuedu/
http://instagram.com/swu_edu