SWU involved in High School and Community Outreach at Walhalla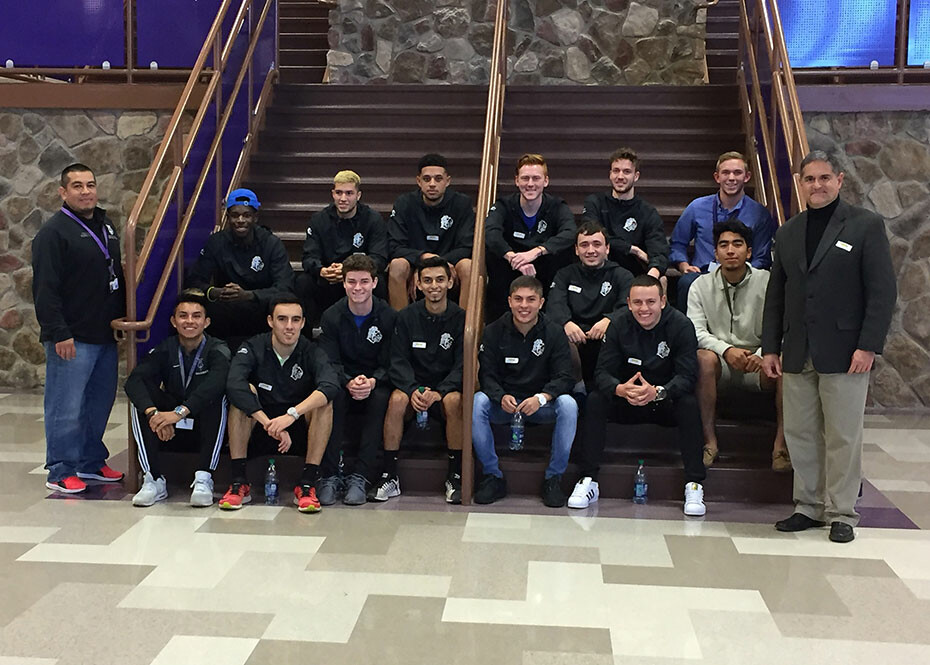 After several months of planning, the mentoring program between SWU volunteers and Walhalla High School students started with two visits by the Men's Soccer Team and, during Day of Service March 14, by the young women's mentoring program team. This program aims to provide support, words of inspiration to continue a college education, and witnessing Christ to High School students to the Seneca and Walhalla communities and high schools. Subsequently, 35 Walhalla High students visited SWU April 6, and a soccer clinic took place between WHS students and soccer players from Wesleyan Christian Academy, High Point, N.C., on April 22.
The next phase will include expanding this mentoring program to others and a community outreach program in Walhalla and Seneca involving several Churches including Welcome Wesleyan Church. With the support of SWU faculty, staff and volunteer students, Dr. Raul Chavez-Negrete, associate professor of business, developed this idea and is the main point of contact. He started the Latino Discipleship "La Ruta" at SWU in 2016. The mentoring program will focus on helping the Latino/Hispanic population, young women, and generational poverty. Dr. Chavez-Negrete is also a board member for the SIC Board at Walhalla High School.
"I think the SWU mentoring program has given our athletes a great connection with a university and a chance to see what it is really like to play a college level sports. The connections with our men give them a visual example of someone that has realized the dream of going to college and playing soccer. This tangible example gives our athletes confidence that the dream of college sports is not out of reach with hard work and dedication," said Miguel Resendiz, soccer coach at Walhalla High School.